Seven Ways to Speed up Your Old Android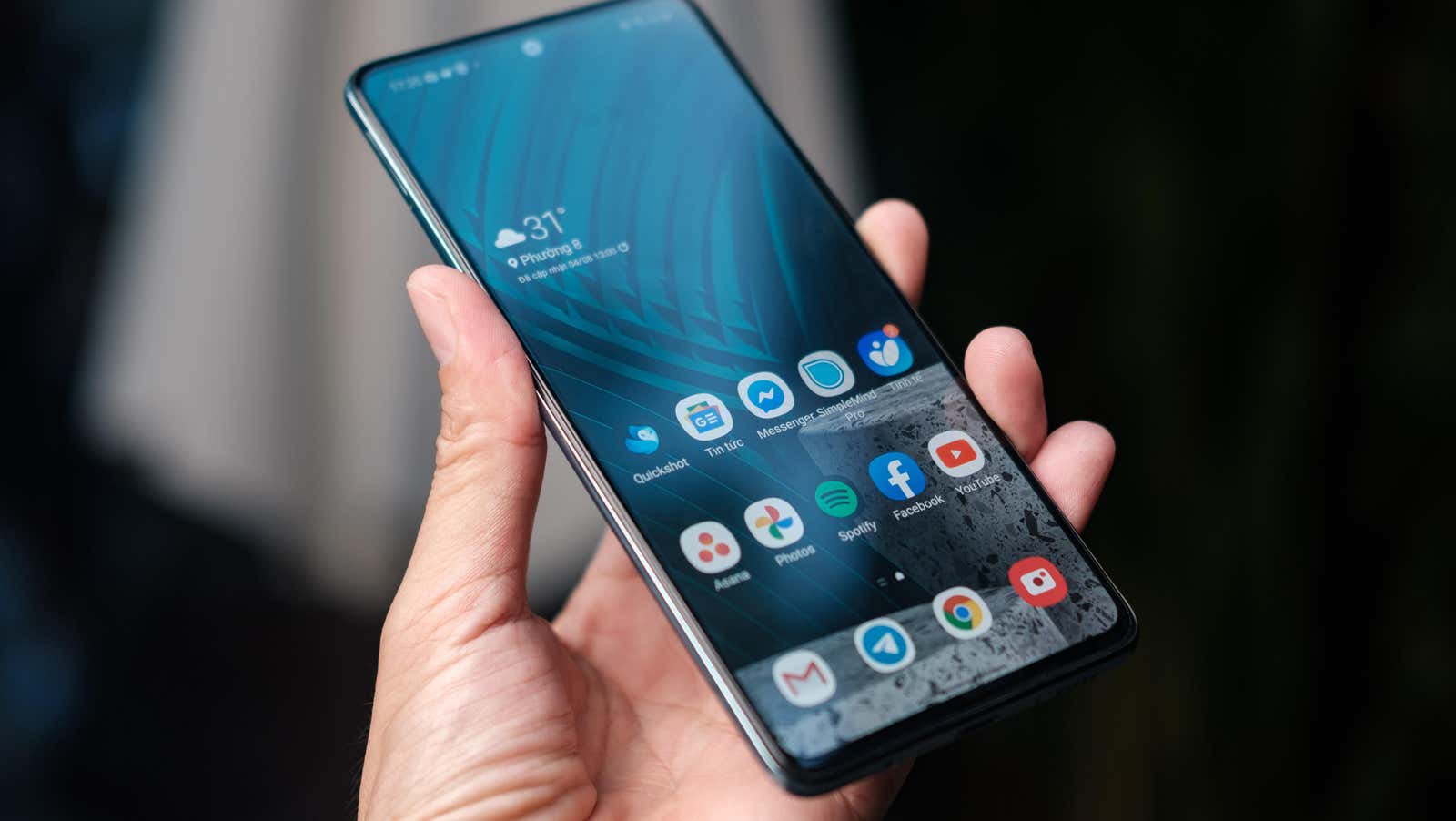 When your smartphone starts to slow down, you may wonder if this is the beginning of its end. However, it could just be digital junk accumulated over the course of a year that spoils the work. As 2022 draws to a close, now is the perfect time to get rid of your Android clutter and start the new year with a faster phone that you can use for longer.
We are talking about Android here, so keep in mind that almost every smartphone has a different interface. Some of our offers may not apply to your specific phone and others will be available in other menus. You can always use the search feature on your device or in the Settings app to apply this tip to your situation.
Turn off and on again
This may be the most trivial tip of all, but it tops the list for one reason: A lot of Android problems (and technical problems in general) can be fixed with a simple restart. If your phone has been slow for a while, try resetting it to see if that fixes the problem.
Try a minimalist approach
Instead of using apps for every service you want to try, you can go minimalistic to improve your phone's performance. For example, the Instagram app is designed to keep you hooked and make you watch as many ads as possible. The same logic applies to TikTok, Facebook, Twitter, and just about every social media app. If you uninstall these apps and view these sites from Chrome, you will find that your battery consumption drops significantly because the sites can't use as many sensors from the browser.
Another approach is to use "lite" versions of popular applications. These are stripped-down versions of apps designed for low-end smartphones. Go to Google Play and search for Camera Go (camera app developed by Google) or Facebook Lite. These apps will consume less resources and make your phone perform better.
Check for software updates
We usually recommend updating to the latest version of Android available for your phone, but if you want to enjoy your phone longer, you'll have to compromise. If there is a security update, you should definitely install it to secure your phone and protect it from malware. However, general updates can be tricky. If there are major changes in an update, a quick Google search should reveal what other people have experienced with the new software. When your phone is outdated, a poorly optimized software update can harm the device, so you should always check for performance issues reported by others before updating.
Often, phone manufacturers release patches to fix problems with software updates. Once the lingering bugs are fixed, updating your phone can definitely improve its performance. Either way, Google is your friend.
Remove apps you don't use
We are all guilty of downloading apps when they are trending or popular, only to soon forget they even exist. If your phone is full of unused apps, uninstall them to save battery life and improve usability.
Many apps tend to run in the background and use your phone's sensors even when you're not actively opening them, which can drain your battery and slow down your device. To quickly uninstall these apps, go to Settings > Storage > Other Apps and remove unused apps. On some phones, this setting may be on a different settings page.
Remove junk to free up space
A good file manager is essential to keep track of what is taking up space on your smartphone. The Google Files Go app is designed for old and slow Android phones, but you can use it on any device to quickly free up space. There are many other ways to free up space on your Android phone, but none are as versatile as Files Go.
You can also check the settings of your favorite messaging apps to see if you're getting too many files piling up. Apps like WhatsApp allow you to turn off automatic media downloads and prevent all open media files from being saved to your photo gallery.
Move your photos to the cloud
If you only keep your photos on your smartphone, you are one minor incident away from losing a whole bunch of good memories. Backing up photos to the cloud with apps like Google Photos or OneDrive keeps them safe and frees up space on your device so it runs more smoothly.
Start from scratch
If none of these tips worked, back up all the data on your Android phone and start over. There are two ways to do this. An easier and safer way is to perform a factory reset, which wipes your phone and restores it to the way it was out of the box. You won't lose your data if you back it up safely first, but a fresh version of Android can help you feel like new again .
If you're feeling adventurous and don't mind daily troubleshooting for the first few weeks, you might want to try installing a custom ROM on your phone. This is tricky and comes with the risk of both voiding your warranty and breaking your phone, so don't try this on your primary smartphone.
However, it also has significant benefits if you choose the right Android option for your smartphone. For example, Pixel Experience is a ROM designed to provide a Google Pixel-like experience on other Android phones. Similarly, Paranoid Android is a privacy-focused version of Android.
Custom ROMs allow you to remove invasive Google tracking, try out the latest versions of Android on your phone, and add useful features that were never available on your phone. If you're tech savvy, this can be a fun way to give your old phone a makeover. However, the hassle is not worth it for most people.