Hunt Glow-in-the-Dark Candy for Halloween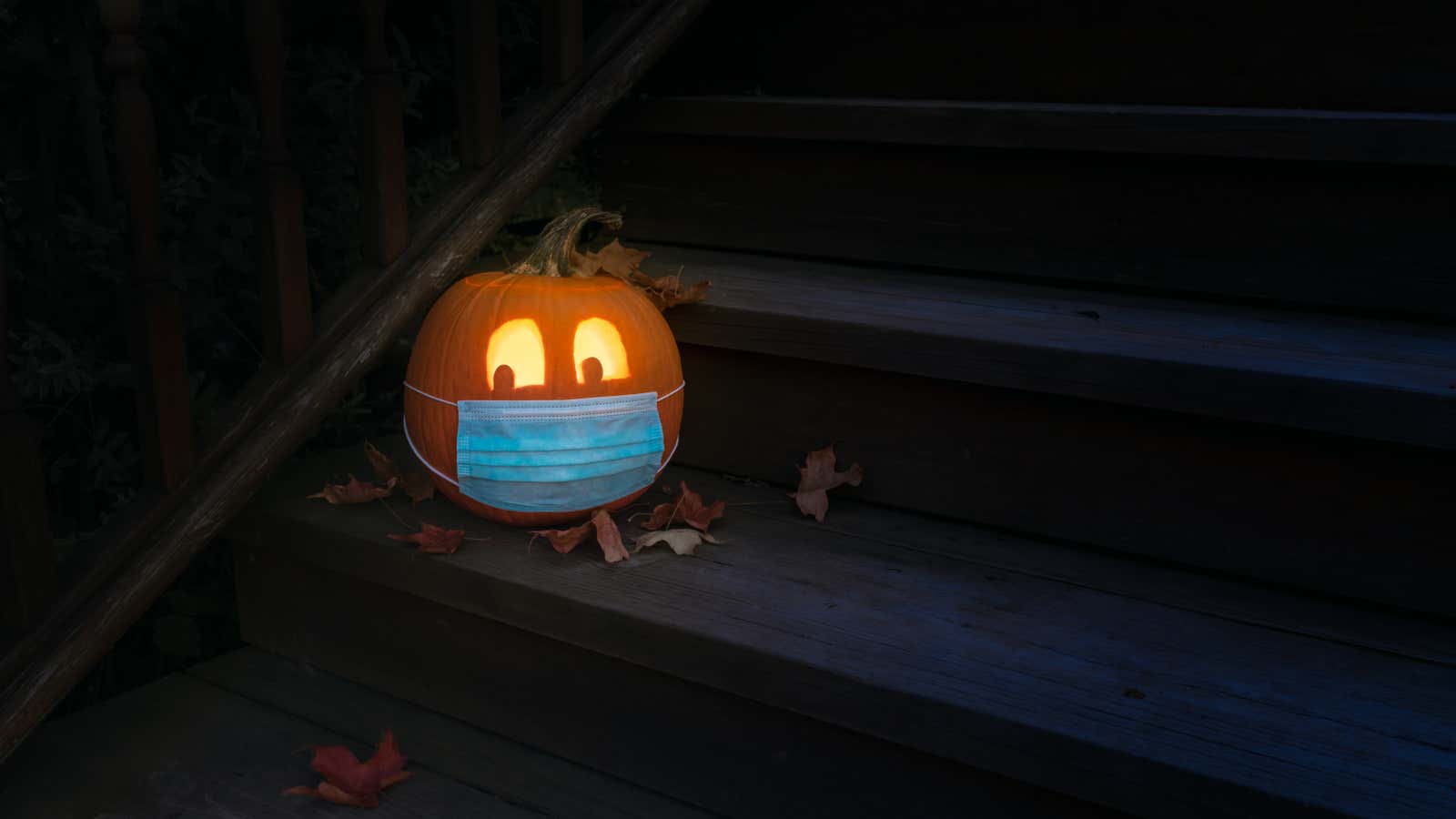 Some parents, who decided to skip treats and treats this year, have borrowed an idea from another holiday that has sweets: Easter. I'm talking about the candy hunt, of course. Sure, you can hunt indoors or outdoors in broad daylight, but why do that when you can give it that special Halloween touch – by making it a hunt after dark, glowing in the dark.
They want to go hunting for Hershey and SweeTARTS mini bars, but you don't want all those candies to get lost in the night. Here are some ways to make it glow:
Glow in the dark paint
Cover these plastic eggs with glowing paint (or just mark them with an X) to make sure they a) can be found and b) look appropriately intimidating. We like that our non-toxic paint, and it must adhere to the plastic, as this paint SpaceBeams , which is available in a bright turquoise and bright green colors .
Charge it by light for just 10 seconds – bonus points if you have a UV flashlight – and your glow-in-the-dark Halloween eggs should shine all night.
Glowing sticks
Most of us might think of glow sticks long enough to be used as a halo or necklace, but these tiny 2-inch options are perfect for slipping inside a large plastic egg. If your plastic is too thick for the glow to show through, simply stick to the outside of the egg with a stick.
Tea candles
Obviously, don't stick a lit candle in a plastic egg, but one of these LED tea lights should fit nicely into a large egg. If you don't have any eggs, glue a small piece of (wrapped!) Lollipop to the bottom of the tealight candles and hide it in your yard instead.
If you want to take your hunt to the next level, borrow Andrea Kuszewski's idea on Twitter, turning it into a full-fledged Halloween hunt full of costumes and tips:
If you don't have plastic Easter eggs or don't want to dig into storage to find your spring decor, Pop Sugar offers a fantastic alternative borrowed from TikTok and Instagram in which candies dress up like mini ghosts:
"All you have to do is wrap individual lollipops (or small toys," suggests [TikTok user Ashley Nicholas]) in white tissue paper, tie them with ribbon, paint a face, and then hide the DIY ghosts around your house. … "
Hand out lanterns and send them on a ghost hunt.