You Can Get Free Wendy's Fries for a Week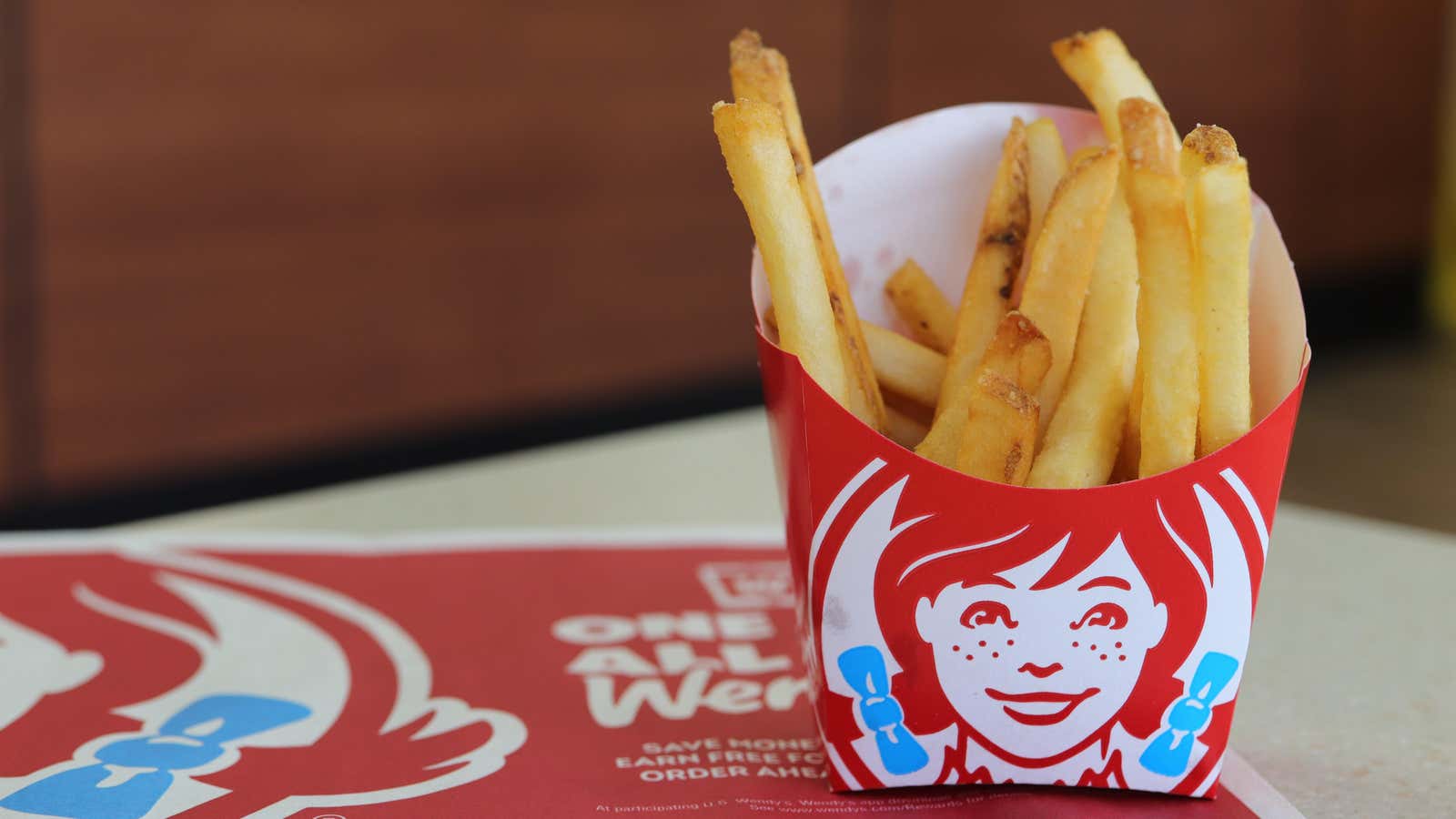 From the looks of it, Wendy's really wants to grab your attention this month and make you forget about your health-related New Year's resolutions. Earlier this week, they started giving away $1 BOGO Chicken Sandwiches . Now Wendy's is giving away free fries for a week. Mark these days on your calendar to take advantage of this offer.
How to Get Free Wendy's French Fries for a Week
Starting Friday, January 13, every time you order through the Wendy's app , you get a free order of French fries. The deal will be valid from Friday until January 19. You will be able to add French fries from "offers" in the rewards section of the app.
Since you're already on the app, you can try a free little chili with purchase or a "welcome deal" of 10 free nuggets with purchase. (However, you cannot mix transactions.)
Wendy's new fries got a facelift
Wendy's fries have often been criticized for being one of the worst fries in the fast food hierarchy. Many people claimed that they were too raw and overly salty. But at the end of 2021, Wendy's announced their new Hot & Crispy Fries , and a review from Uproxx was more positive about the new strain :
It's not McDonald's, but I'm struggling to come up with a second fast food fries that's better. Wendy's fries have gone from obscurity to indispensable, and it's a win for everyone. Skip third-party shipping, but if you're on the go, they're a must.
It's important to note that Wendy's rules state that if your fries aren't hot and crispy, you can always bring them back in for a fresh order.