How to Bring Back the Classic Taskbar in Windows 11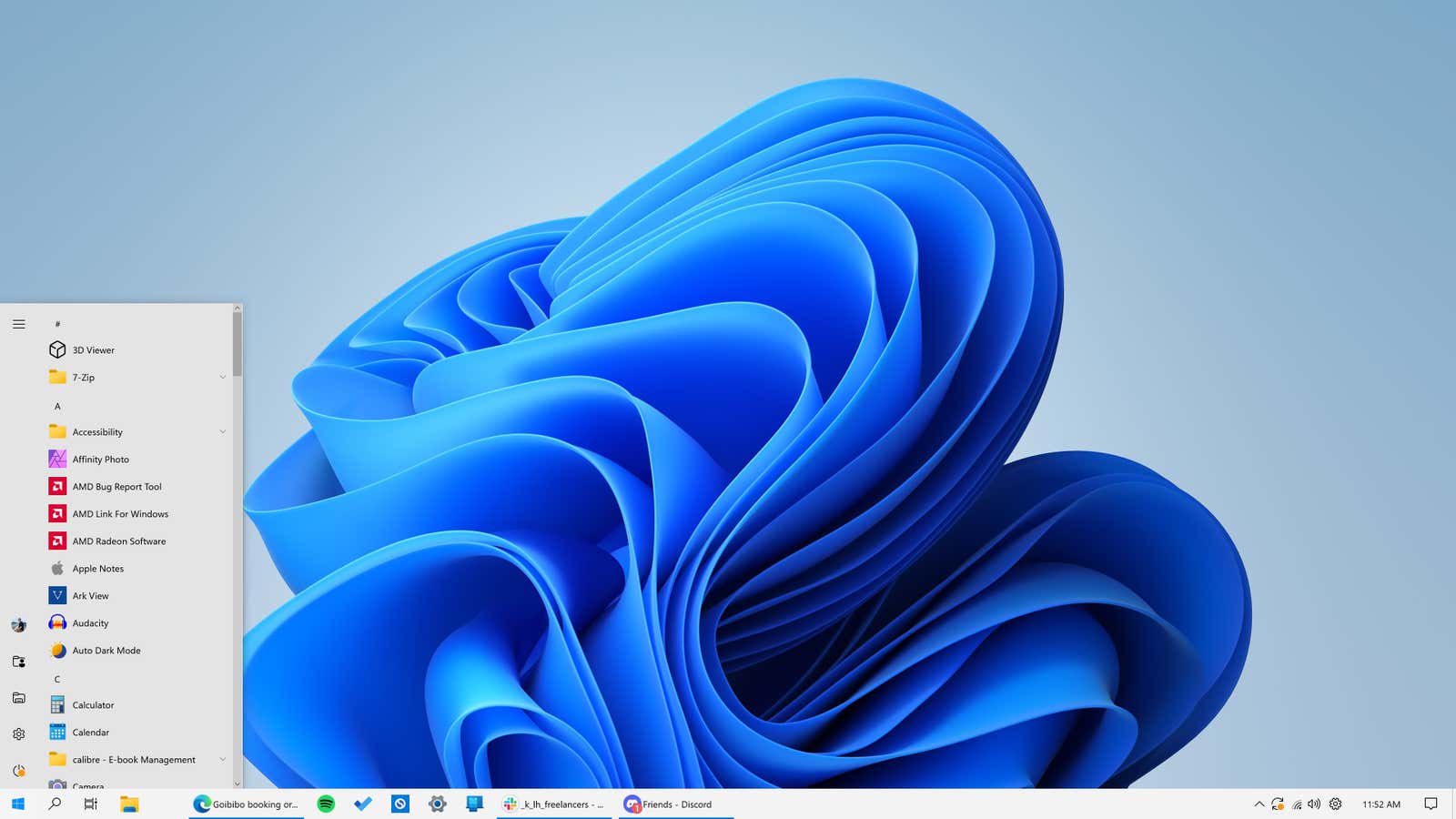 The Windows 11 taskbar gets worse with every release, and the widget popups and advanced search bar don't help. However, there is an idea: what if you blow it all up? What if you brought back the Windows 10 taskbar so you could place it on any edge of the screen or see full-width app titles again? Microsoft won't let you do that, of course, but the free and open source utility will, and it doesn't require any changes to the registry or command line: all you have to do is download and install ExplorerPatcher . application .
As soon as you launch it, the taskbar will automatically return to the good old days, even after you restart your computer. That's great on its own, but there are a few tweaks you can make even better. First of all, the app uses the Windows 11 Start menu by default, which is displayed in the center even though the Start button is pinned to the left. Right-click the open part of the taskbar and select Properties. Go to Start Menu > Start Menu Style and select the Windows 10 option. However, the Start menu will still appear from the center, so go to Position on screen and select the On edge of screen option.
Under Taskbar > Primary Taskbar Location on Screen, you can pin the taskbar to the top of the screen. In the Taskbar section, you can also hide certain buttons and move the entire taskbar to the center (while it behaves like the Windows 10 taskbar).
ExplorerPatcher also completely fixes the problem with weather widgets in Windows 11. If you want to see the weather on the taskbar all the time, but don't want all the widgets to show up pointlessly when you click on them, choose Weather > Show Weather on the Taskbar . Now the old weather widget is back.
[ PopScience ]