This Is Your New Favorite Way to Eat Canned Fish.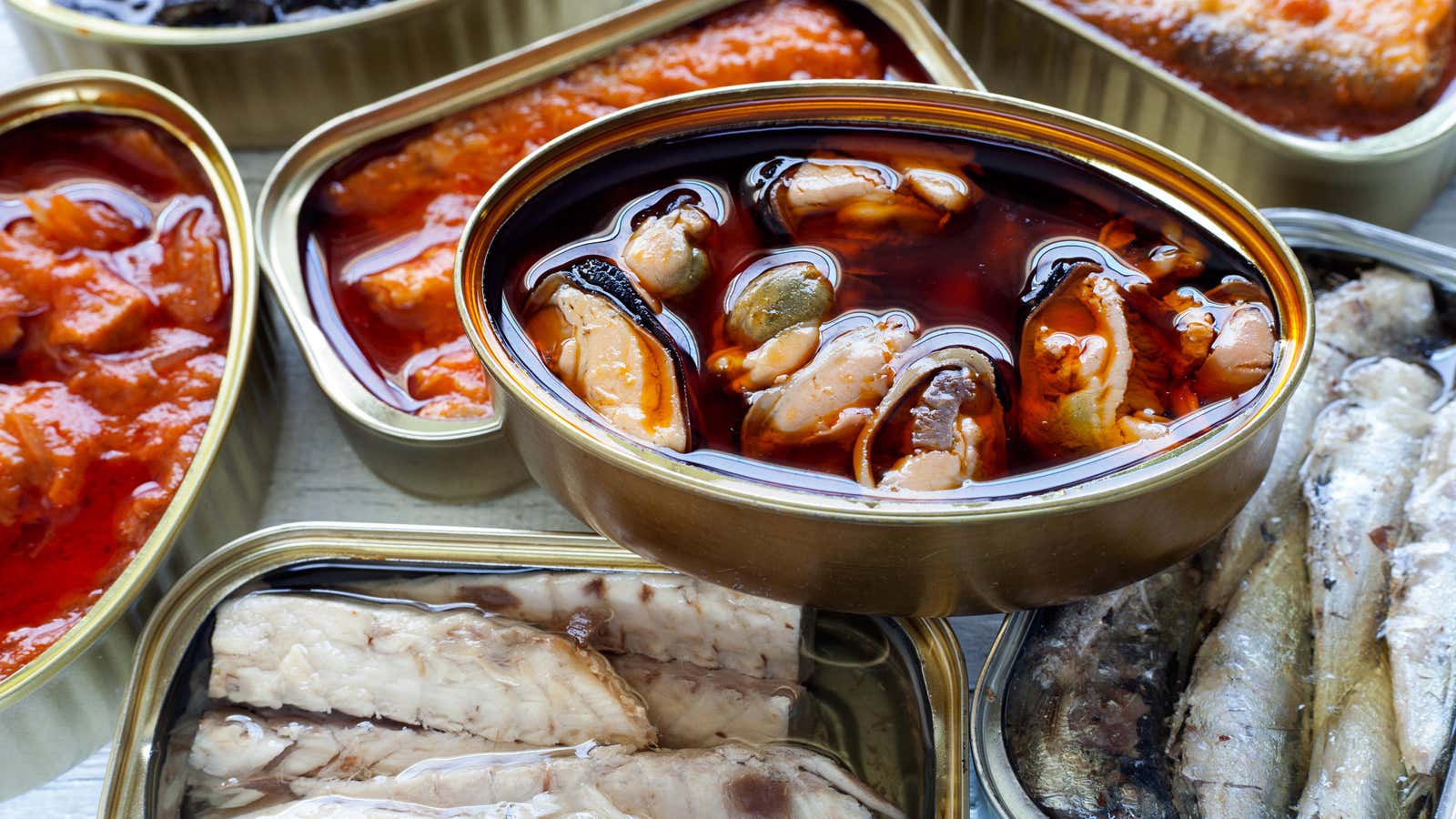 It was New Year's Eve afternoon and I was limping around the local grocery store in a safety boot, desperately looking for caviar to make my favorite girly caviar and chips snack . They only had salmon caviar, my least favorite caviar. (It looks too much like a fish fountain! Sorry!) "Of course," I muttered, half giggling. After almost two months of emotional and physical frailty, including two hospital stays, it wasn't such a big setback, but it certainly matched my mood at the end of the year.
Luckily, right next to the fridge where my caviar was supposed to be, there was a tasteful display case of canned seafood. After years of "enjoying the moment" and consuming "hot girls", it seems that canned fish has become more of a staple than a fad, and its ubiquity has ended up being a blessing. "We'll use this instead," I told my patient boyfriend, grabbing a can of Fishwife smoked tuna .
When I got home, I put together a small spread. We had a shrimp cocktail (with extra horseradish and Worcestershire sauce ), a cheese and meat platter, and the seasonal citrus and fish and chips you see above. I made the appetizer exactly the same as I did with the caviar: I spread a few chips on a plate in a single layer, then topped them with sour cream, smoked tuna, grated dried egg yolk , and green onions (because the bougie store didn't have any onions either). It was the perfect sting that signaled that adversity does indeed lead to new opportunities, if you let it. (Or maybe it doesn't mean anything; lately I've been looking for meaning wherever I can find it.)
This appetizer may not have more cosmic significance, but this is my new favorite way to eat canned, smoked or cured seafood and I think you should try it. Any smoked dish from Fishwife will do, as well as a simple slice of salmon or canned mussel in any sauce or oil. A whole tiny fish, such as white anchovy or sardine, will also work.
If you decide to "eat canned fish" this New Year's Eve, this is an affordable way to do it. The crème fraîche, scallions and savory chips make for a gentle introduction, with plenty of fun flavors to soften up anything too fishy. It's savory, appetizing, creamy, a little quirky, and endlessly fun to eat. It's fish and chips. Perhaps not the fish and chips you were looking for, but the fish and chips you are looking for.