How to Use Leftover Wrapping Paper for the Holidays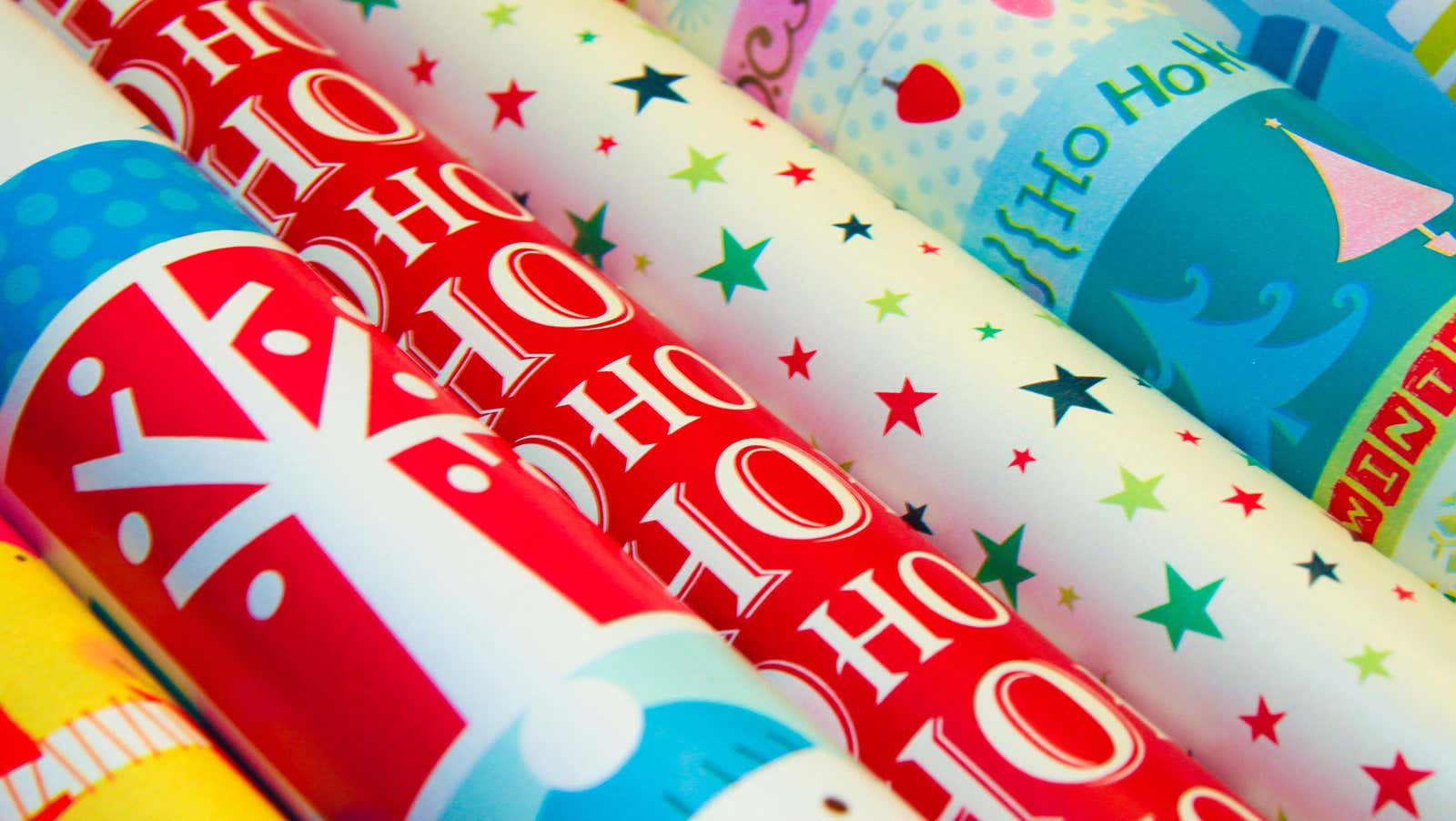 The stockings were hung, gifts were wrapped and then unwrapped, and the gift-giving portion of the holiday season came to an end. But when you put things aside for a year, you notice that you have leftover brown paper.
Maybe you overdid it a little and bought a lot more than you need this year. Or perhaps you have a box of extra items that you don't want to throw away, but don't think it's worth keeping until next year. Either way, here are a few options for using leftover brown paper .
Use it as a background for framed holiday photos.
Some of your holiday photos are (probably) good enough to be framed. So instead of wasting your money on expensive picture frames that come with a matte finish, buy a slightly larger (but cheaper) mat-free frame and use the leftover brown paper behind the photo instead.
Make confetti
If for some reason you need confetti on a regular basis – for example, you use it when sending things to people you hate – leftover brown paper is fine. Just cut it into thin strips, then stack the strips on top of each other and cut them into small squares.
Use as packaging material
Instead of crumpled newspaper or brown paper, you can also use leftover brown paper as packing material when sending items to people you don't hate. For a more seasonal approach, use brown paper wrappers to securely wrap delicate jewelry and other jewelry until it's time to use them again next year.
Make a framed holiday proposal
Similar to using leftover brown paper as a backdrop to frame your photos, you can also use it to make holiday gifts or decorations for the next year. This works best with lighter colored wrapping paper. Simply cut it to size and write one of your favorite holiday quotes on paper in your most legible handwriting, then frame it. It doesn't have to be extensive; simple "comfort and joy" is enough.