What Foods Should Be Permanently Banned From the Thanksgiving Dinner Table?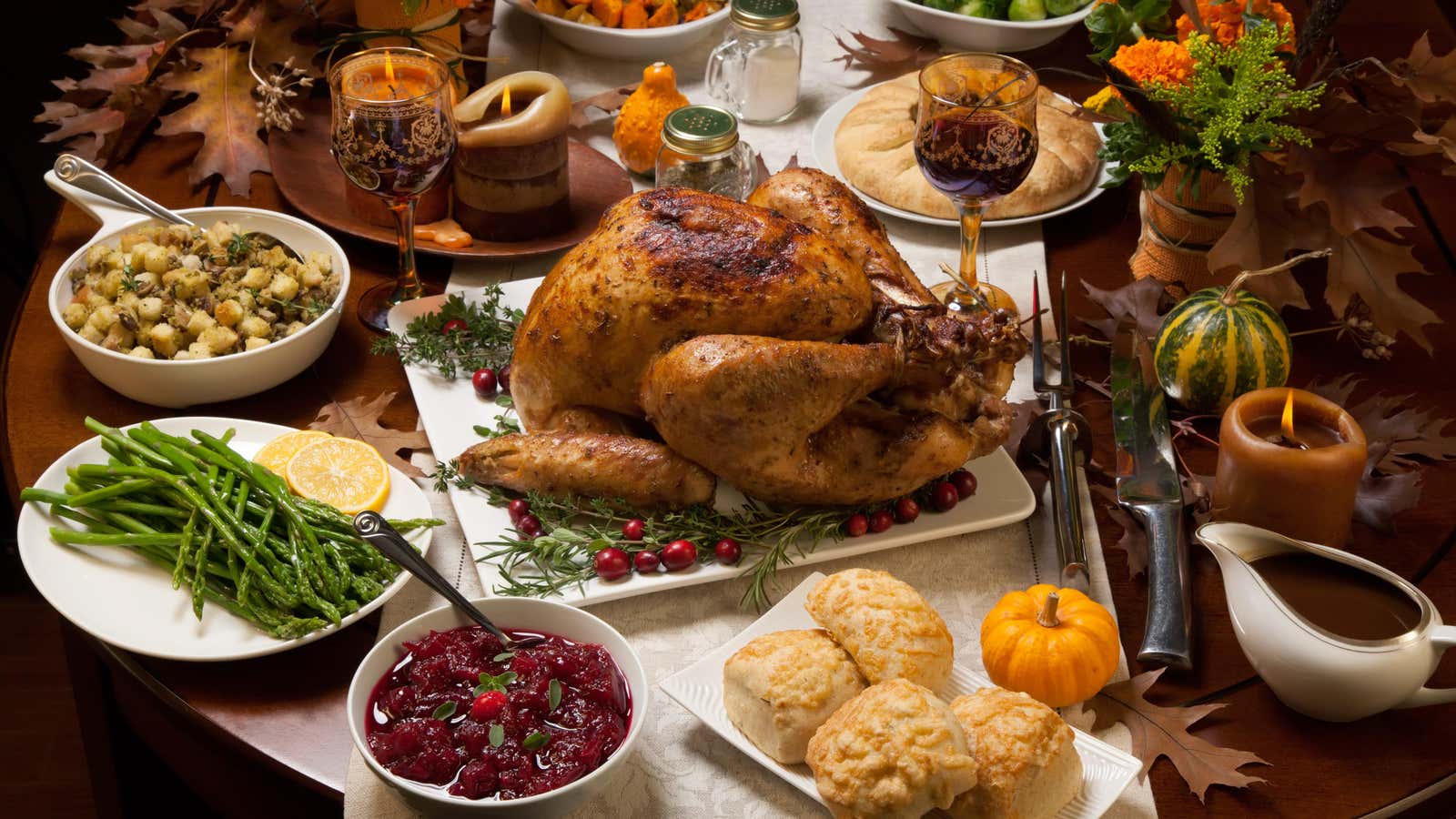 Now that October is behind us, it's time to turn our attention to the next holiday we might be foolishly gorging on: Thanksgiving. While Halloween has costumes and candy, Christmas and Hanukkah have gifts, and Easter has a fictional bunny carrying an eye, there are no special characters or surprises on Thanksgiving – it's all about food. (And soccer, I guess if you like that sort of thing.)
With such an exclusive focus on bringing the family from afar to just eat, this meal should be quite spectacular, without the tiresome old classics that nobody really likes or the experimental dishes that can drown out the atmosphere . (We were all there; one year my brother wanted to try turdaken, which not only took forever, but, in my son-in-law's humble estimate, "tastes like a duck pulled out of a turkey butt." But I digress.)
With so many dishes to be served at the same time, it's okay – even to be expected – to ruin a little Turkey Day with dried toppings or runny mashed potatoes. We are not talking about them here. What we are talking about is that there are dishes that have no place on the table at all. Dishes that should be completely removed are dishes that, in fact, are an insult to taste buds around the world. Things like cranberry jellied sauce, whose visible traces of canned food hold the ingredients together so skillfully: cranberries, high fructose corn syrup, water, and … regular corn syrup.
What foods do you think should be banned on the Thanksgiving table? On a quick online search, we found others touting the demise of the classic (but raw) green bean casserole, ragweed salad, simple lunch buns and soup? No, the soup is delicious. Creamy butternut squash with a sprig of toasted rosemary? Kiss the chef.
Share your thoughts in the comments and we'll collect them in one of the following posts so that all would-be Thanksgiving dinner hosts don't get embarrassed by serving their own groan-worthy dishes.