Take a Photo of Your Pets in Case They Get Lost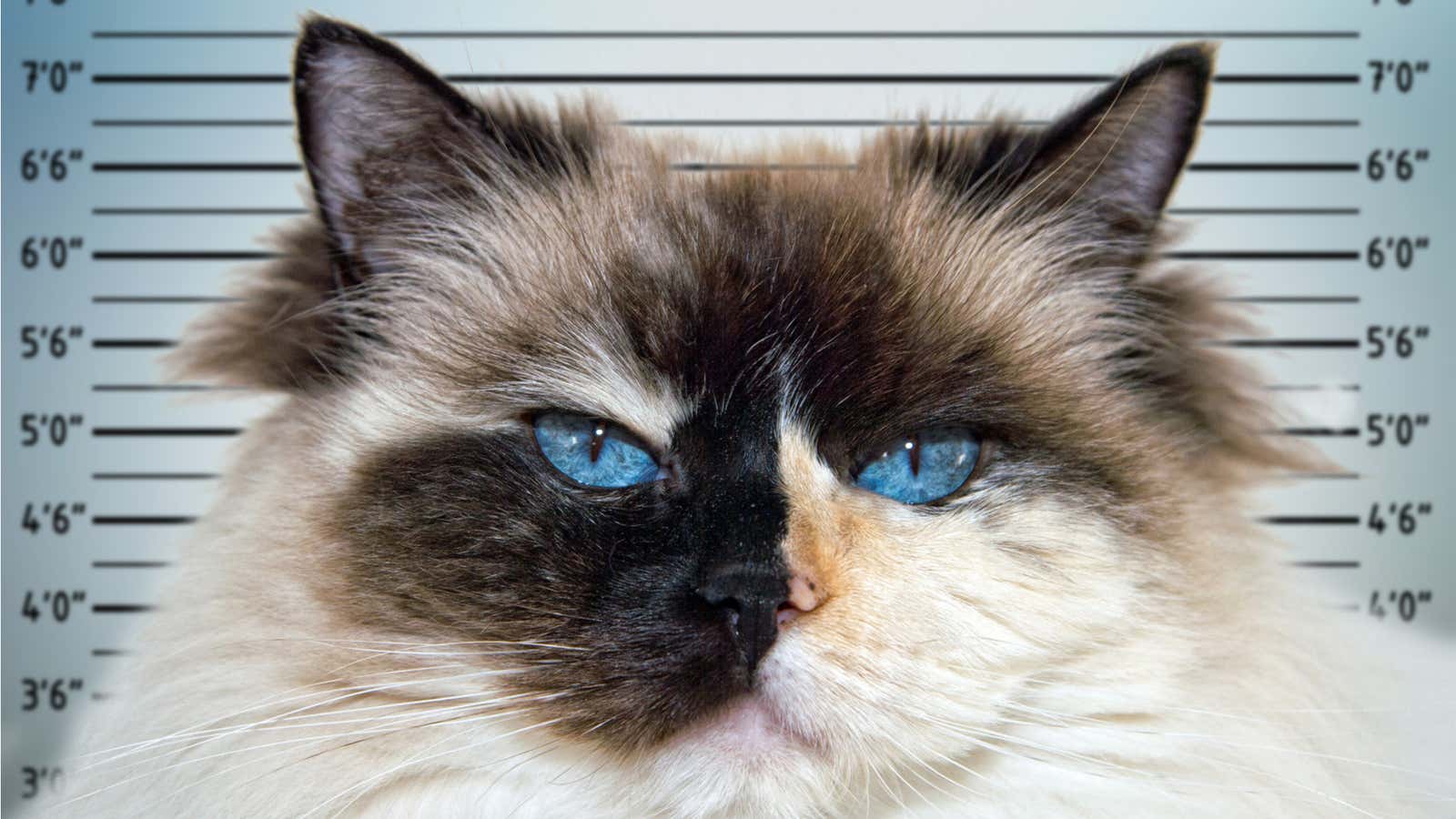 In the age of camera phones, it sounds ridiculous to assume that you aren't photographing your pets enough. Because, okay, that's probably not true – our cat died last summer and I estimate there are still a few gigs of photos of him hovering in the cloud. However, you may be taking the wrong pictures. In particular, you need to make sure you have crisp, clear photos of your furry or feathered friends from different angles – photographs if you like – in case your precious puppy, kitten, parrot or bush ever gets lost. The tip comes to us via Reddit user ExpertGamerHB , who notes:
On places like Facebook, I sometimes see people post about missing their pet. These posts are often accompanied by rather fuzzy photos of the pet in question, because they were taken randomly as their pet was just cute at the time.

By taking clear photographs of your pets in the photography style, you will help people more accurately identify your pet, thereby increasing the likelihood that your pet will be identified / found. Also take some pictures of certain traits that are unique to your pet, such as special marks on their fur, an old scar after surgery, or something similar. The description is good, but the pictures are better!
There is nothing sadder than seeing blurry photographs of someone's precious pet adorning a black and white printout glued to a pole, slowly decaying in the rain and sun. Very often you cannot define more than a light colored cat. It is far better to see a few well-chosen shots — forehead, profile, with particular attention to a curved tail or docked ear — than something that demonstrates their "personality."
You probably think that finding good pet photos will not be a problem for you, but you might be surprised: I looked through my archive of cat photos and found surprisingly few that clearly show all the easily identifiable characteristics of my dear deceased cat Tuber – and he had super clear markings and munchkin legs that were not to be missed . Less unusual breeds present an even bigger problem. As ExpertGamerHB points out, clear images are not a substitute for other pet loss prevention measures (collar and tags, microchipping), but it's still a good idea. Place your pet against a neutral-colored wall, preferably next to something that can provide scale (you probably don't need to have wall height measurements like a real shot, but that would be pretty fun ), take photos from different angles, and Email them to yourself with a catchy subject line (Photo of the Lost Dog) so they don't get lost in the sea of ​​your film. Then hope you never need them.