Different Ways to Silence Stupid People on Facebook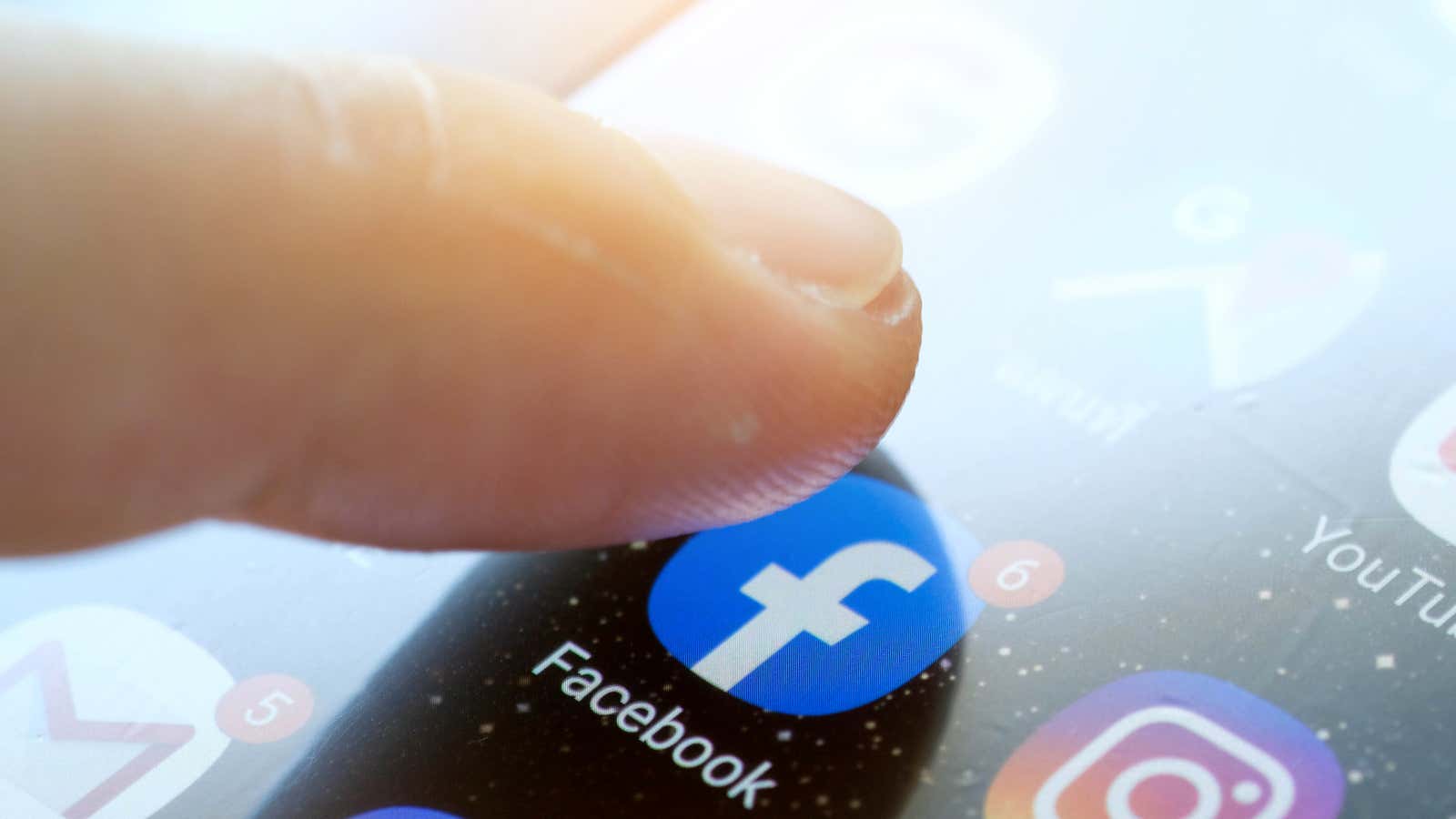 When someone pisses you off on Facebook, the logical and natural reaction is to attack a nuclear bomb – block them, and you will never have to deal with what they say on the social network again. It's a refreshing sensation, but it's also a slight extreme for minor violations.
Luckily, Facebook gives you a digital arsenal to connect with annoying people on its platform. And we at Lifehacker recommend a step-by-step social media response. As tempting as it is to scold or block anything that annoys you, there are many other ways you can reduce the influence of stupid Facebook people on your daily life. Here's a handy escalation chart.
Step one: ignore them
They say that the first step is always the hardest part of any task, and it couldn't be more believable when you're dealing with someone who opposes your political / social / moral views on Facebook. As with this computer from WarGames, sometimes the winning move is not to play the game at all. When someone says something that offends you, or posts something so stupid that you can't help but comment, don't. Nothing to do. Scroll down a bit, take a deep breath and get on with your day.
Believe me, I know the temptation to scold someone who has published something so pedantic that it requires witty objections. Sometimes it's hard to be better, but if you try, you'll have a lot less stress.
Step two: put them aside
One of my all-time favorite tools for dealing with annoying people on Facebook is what I call the Penalty Box. Facebook's Snooze feature is a godsend for fighting stupidity. If someone posts something annoying, and you kind of remember them as someone who always posts something annoying, you can turn it off temporarily.
Click on the three-dot icon on one of their posts in your news feed and select the "Snooze" option, which basically disables them for a 30-day period. When they reappear in your life, they may be relaxed on the topic that annoys you so much. (And yes, deferral works with brands too.)
Step 3. Don't let annoying people see what you are doing on Facebook
If your adversary on Facebook keeps slipping into your profile page and leaving all kinds of silly comments, memes, or screeds on your posts that might benefit from the slightest fact-checking, you can stop them. Just add this person to your restricted friends list .
When you do this, they will only be able to see messages that you have posted to the world, or messages in which you have specifically tagged them. Everything else will be invisible to them, and they will not be able to post stupid comments about this.
Step four: don't let stupid people talk to you
If your enemies on Facebook – or annoying people – like to pester you on Messenger and pester you with meaningless conversations, you can prevent them from ever noticing that you are available to talk. On desktop Facebook, click the gear icon in the lower right corner (below the chat sidebar). Select Disable Active Status.
Add the person to the "Turn off active status for some contacts only …" list and they will never see when you are online. This will not stop them from exchanging messages with you, but it can help discourage them from starting a chat, since you will never be online again.
And if you need a little more than physical attraction, click on the gear icon and select "Lock Options" and then add it under the "Message Block" section. Think of it as a mini-block; they will still see you on Facebook, they just won't be able to talk to you on Messenger.
(While you're here, take a look at the Blocking App Invites and Blocking Event Invitations sections – they're incredibly useful if someone is spamming you.)
Step five: block your Facebook a little more
If you're tired of being tagged in posts, pictures or anything else, people who won't stop dragging you into drama, you can limit them by visiting two sections in your Facebook settings: "Privacy" and "Timeline & Tags" … "
In the "Privacy" section, you can limit the audience for your future (and past) posts – a more permanent form of the aforementioned "Restricted" list if you don't want to go that route. You can also limit how others can find you on Facebook in case someone who annoys you tries to enlist the support of others, this is a kind of digital army gathering that can sometimes happen when you go into battle with someone. something you don't. find out in the comment thread.
The Timeline and Tags section allows you to limit who can post messages on your timeline and who can see what others are posting. However, I'm a big fan of the Browse option, which lets you decide every time you check off a piece of content if you want it to appear on your timeline or not.
Step six: launch a mini-nuclear bomb
While this next step won't stop the person from eavesdropping on you on Facebook, it will at least reduce all your connections with someone to standard, boring online friendship – that's all. On the Internet, open the profile of the person who annoys you, click the three-dot icon next to Message, and select Block. From there, click the "Take a Break" hyperlink in the text.
You now have three options to play with: one to reduce the visibility of the person around Facebook, including any requests from the service in which you have to write or tag the person in any content, one to limit what they can see about you on Facebook. (which we covered) and my favorite option is "Edit who can see past posts."
Click on "Edit who can see past posts" and find "Edit all my posts and posts where I am tagged." Select that and you'll discover everything you've been tagged in together, uncheck any enemy posts, and Facebook will delete everything you've tagged each other. It's a great way to sever any and all connections with a person without blocking them, and it's useful if you never want them to appear in, say, any "flashbacks" that Facebook loves to impress you with.
Step Seven: Take it to DEFCON 1 and expand the block.
Ah, block. We've finally come to the final option for getting rid of the annoying Facebook person. Blocking is easy and you have several ways to do it in Facebook apps and website. And when you do, you are practically invisible to the person who offended you.
There are two caveats to unblock a person. They will be able to see you on Facebook again, but you will not be able to become friends again; you or they will have to ask a friend to be friends (if you are talking again). Plus, you can't just block and unblock willy-nilly. Once you unblock the person, you won't be able to re-lock them for a while – usually a few days – so don't treat this step like a discord in high school. Blocking is a big deal, buddy.