Best Credit Cards for Recent College Graduates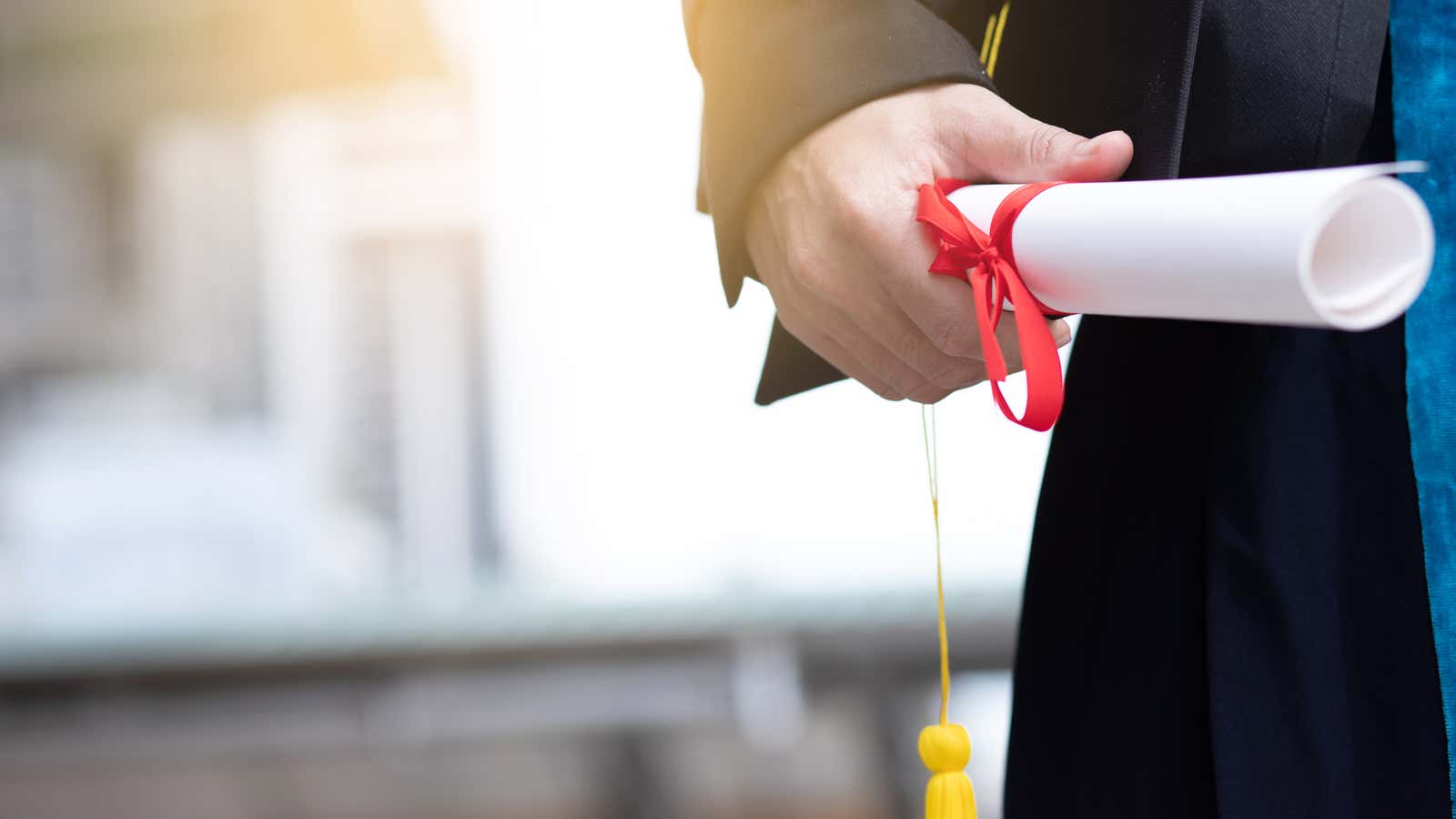 Your first few years after college are like being thrown into a bad game show. You need to balance a new career, a plethora of new living expenses, a possible retirement to start saving for, and student loans with too short a grace period. And don't forget: you need to build credit to keep your finances looking attractive when it's time to spend your money on more expensive things like houses or cars.
It's not all bad. Using a credit card can provide additional consumer protection and make it easier to combat the worst-case scenario: credit card fraud . But even if you're a budgeting professional and deeply rooted in debt aversion, you should still look for a card that rewards new credit users, even in small ways.
Here are some cards to help you get comfortable using credit while avoiding the overly complex reward schemes of popular high-end passes .
This list takes into account several factors:
How easy is it to earn points and how easy is it to redeem them?
If there is an annual fee, are there enough benefits to make it worth it?
Are there any bonus offers that can speed up your initial earnings?
Rewards: Get 1% cashback on all purchases. If you pay on time, you increase your cashback up to 1.25% this month.
Sign Up Bonus: Not at the moment.
Annual fee: $ 0
Bonus Benefits: Make your first five monthly payments on time and you can access a higher credit limit.
Why We Love It: While it's for students with limited credit history, you don't need to be a student to apply for a Journey Card. The money back program makes rewards very easy and helps you resist the urge to over-gamify your credit card use. And the On-Time Bonus encourages healthy lending behavior. It does have a higher interest rate of 26.99%, but that rate could scare you off overspending and getting a revolving balance if you're just starting out with credit cards.
Rewards: Earn two ThankYou Points for every dollar you spend in supermarkets and gas stations for your first $ 6,000 spent per year. Earn one point per dollar on everything else. Citi rounds up your points to the nearest 10 for each purchase, and there is no limit on the number of purchases that round up. For example, buying a $ 2 coffee usually earns you two points, but Citi rounds up to 10. Rewards can be used to shop at Amazon or Best Buy, or redeemed for gift cards at various stores.
Sign Up Bonus: Earn 15,000 Bonus Points by spending $ 1,000 in the first three months.
Annual fee: $ 0
Bonus bonuses: get 0% per annum on purchases during the first 15 months.
Why we love it: Citi Rewards + is another card that allows you to earn money for your daily needs. The low spending threshold for the sign up bonus is available for the new loan user, and the interest-free introductory period is a big advantage that you don't always see on basic bonus cards.
Rewards: Earn two Bonus Membership Points for every dollar spent in US supermarkets per year, up to purchases of up to $ 6,000. Earn one point for every dollar you spend on other purchases. You can redeem your points for travel or gift cards, or use them as a refund to cancel a previous payment.
Sign Up Bonus: Spend $ 2,000 in the first three months and get 20,000 membership bonus points.
Annual fee: $ 0
Bonus Bonuses: Use your card 20 or more times during the billing period to receive 20% extra points for these purchases. Eligibility for this bonus begins after the end of your sign-up bonus period.
Why we love it: The American Express daily card offers the highest rewards on two main criteria, and the rest of your earning potential is relatively straightforward. Plus, thanks to the flexibility in the use of rewards, you can choose whether you want to destroy purchases with the money back feature or direct your travel expenses or other rewards. New credit users should still be wary of the temptation to use their card frequently for rewards, and keep in mind that American Express is not widely accepted.
Rewards: Get 3% cashback on Apple purchases, 2% on Apple Pay, and 1% on everything else.
Sign Up Bonus: Not at the moment. The card only debuted in the summer of 2019, so a bonus could be introduced after some of the initial noise dies down.
Annual fee: $ 0
Bonus benefits: cashback is issued daily, instead of having to wait for the end of the billing cycle or longer. In addition, Apple does not charge fees for late payments, cash advances, international transactions, oversubscriptions, or refunded payments.
Why we like it: While I've taken Apple Card quite seriously so far, it does offer some features that make it appealing to early credit card users who are comfortable managing their finances from their mobile phone (Apple's mobile phone, of course). Apple Card automatically highlights and categorizes your spending, and provides summary data on spending by day, week, or month. It also allows you to see how much interest you will pay based on the payment you made.
This post was originally published on 9/23/2019 and updated on 10/9/2019 to include the methodology.