I Am Abu Zafar, Video Producer for Lifehacker, and This Is How I Work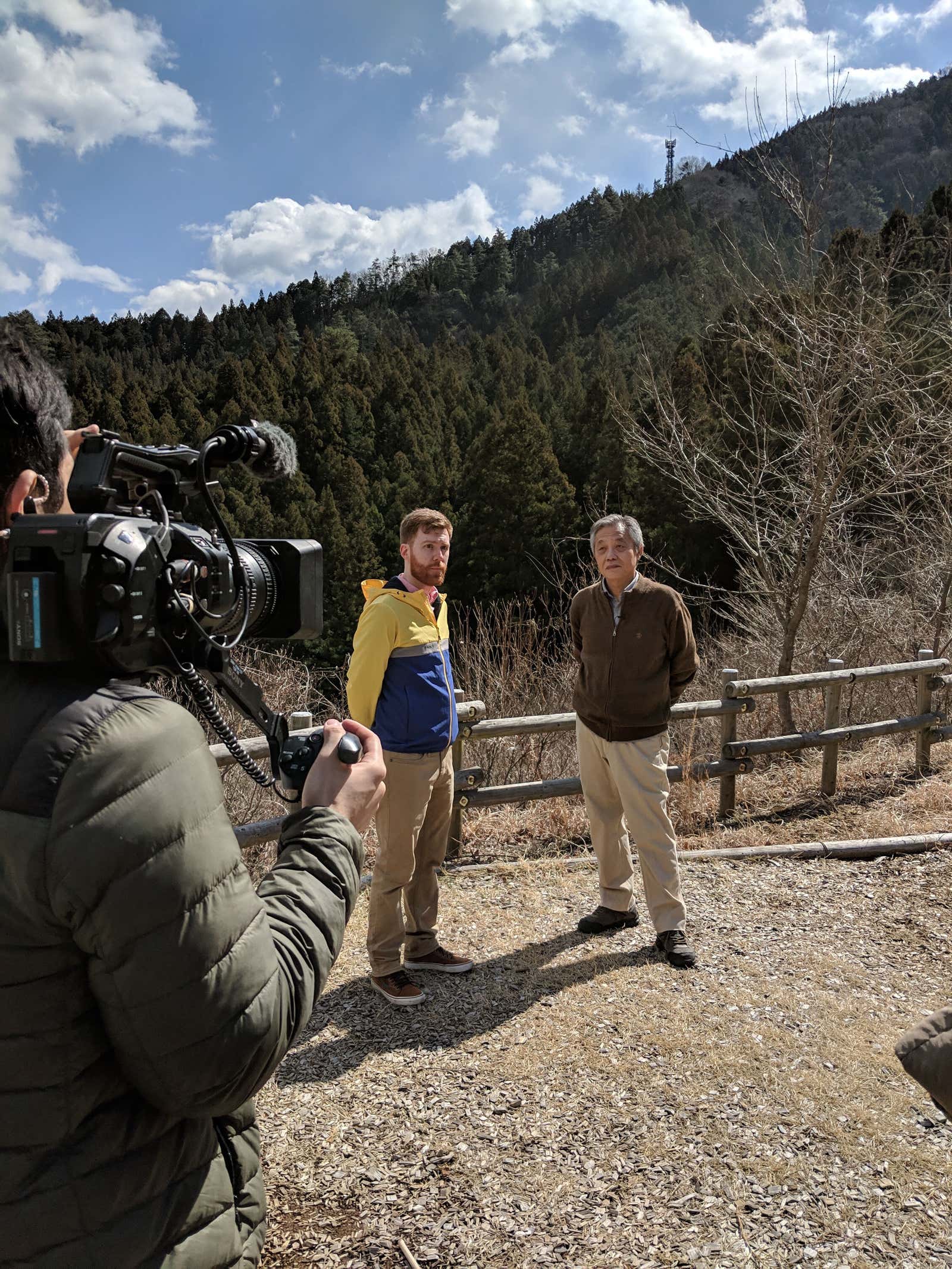 Every week, we share shortcuts, workspaces, and productivity tips from our favorite experts. This week we take a look behind the scenes at Lifehacker. I am Abu Zafar and this is how I work.
Location: New York Current job: Video and podcast producer Current computer: 2016 MacBook Pro Current mobile device: iPhone XR One word that best describes how you work: " Feverish."
First of all, tell us a little about your past and how you got where you are now.
I went to journalism school in Ohio. During my high school years, I worked four jobs, produced and hosted a local politics show on the school television station, ran a Key and Peel sketch show that ran for three seasons, ran the station's entire entertainment department, and missed one show. a lot of classes to do these things. I think I also started a short-lived podcast out there somewhere. In the end, I decided that I hated Ohio, and right after graduation I moved to New York.
When I arrived in New York, I quit my job at Apple retail as soon as possible to dive into the media world. I hit the door at Mic, where I got into cleaning, repairing, and managing video equipment. I rushed in and started putting out Mik's daily news podcasts, helping with the filming and editing of the video team, and eventually I worked my way up to a video reporting / editor job.
From there, I moved on to a video producer position here at Lifehacker.
What are your job responsibilities?
I research, promote, plan, film, edit and post videos for Lifehacker. In short, my job is to create end-to-end videos that fit the Lifehacker brand and are loved by our audience.
Tell us about a recent work day.
I try to get to work around 8:30 am to 9:00 am. I don't really have a morning routine and my days are totally dependent on what my next deadline is. It takes several days just to edit the video. On other days, there might be filming, or I might plan or write a script for an upcoming video.
What apps, gadgets or tools, besides your phone, can't you live without?
Google Calendar and Todoist run my life and make sure I make edits on time, but I also remember to eat and erase. Listening to podcasts on Pocket Casts helps me stay sane when traveling.
Apart from my phone and laptop, the only gadget I couldn't live without is the Nintendo Switch . I used to be a big player as a kid, but I mostly stopped playing when I went to college. Giving myself a Switch for my birthday last year, I returned to gaming, and it was a delightful return to a hobby that I used to love so much.
How is your workplace arranged?
YouTube technical setup for the poor. My goal is to have a sleek, minimal workspace with perfectly manageable cables, unnecessarily high monitor resolutions (mounted on a swing arm, of course), and LED lighting that automatically changes color to suit my mood. Instead, I have an old college monitor, a lamp that only lights 28% of my room, and the only thing that rotates is my chair. My cables are really well managed though.
What's your favorite shortcut or hack?
Always snooze emails. Never snooze your alarm.
Who are the people who help you achieve results, and how do you rely on them?
We have a small video team of three, and I rely on my two colleagues for everything. Our skills complement each other well, and I learned a lot from them. Our Senior Producer Joel is an organization and logistics specialist. My fellow producer Heather does an amazing animation job.
What's the biggest mistake you made at work and how did you deal with it?
Fortunately, no one will die if I do my job wrong. So I try not to take things too seriously. But mistakes do happen, and I try to deal with everything the same way as with any conflict in my life: communicate openly and honestly with all participants, not dwell on the mistake and find a way forward.
How to recharge or relax?
I'll turn on my Nintendo Switch, put on a podcast, and relax. I am currently playing Civilization VI and reviewing the old Conan O'Brien episodes and need a friend . Alexander the Great had just declared war on me for the third time, and the Jeff Goldblum episode was both enjoyable and unpleasant.
What's your favorite side project?
Last year, I launched a podcast network dedicated to video game storytelling. We have three podcasts on the Lore Party podcast network and our flagship Lore Party podcast has over 100 episodes. Managing a team of 15 and podcasting every day has been one of the most rewarding projects of my life.
What are you reading now or what do you recommend?
I am currently re-reading The Witcher in preparation for the upcoming Netflix show. I recently completed a biography of Saladin , the legendary leader of the Muslims during the Crusades. I also read a book about the French Revolution because history is wild people and we should all be prepared to overthrow the aristocracy if things go wrong in 2020.
Can you share the music playlist you've created for work or somewhere else?
I don't listen to music at all. When I do this, it's just Childish Gambino or Logic.
Who else would you like to see to answer these questions?
Lil Nas X and Kara Swisher.
What's the best advice you've ever received?
"Take a break, dude."
What problem are you still trying to solve?
Do I want corgi or golden doodle.