You Can Get a Sam's Club Membership for Half Off Now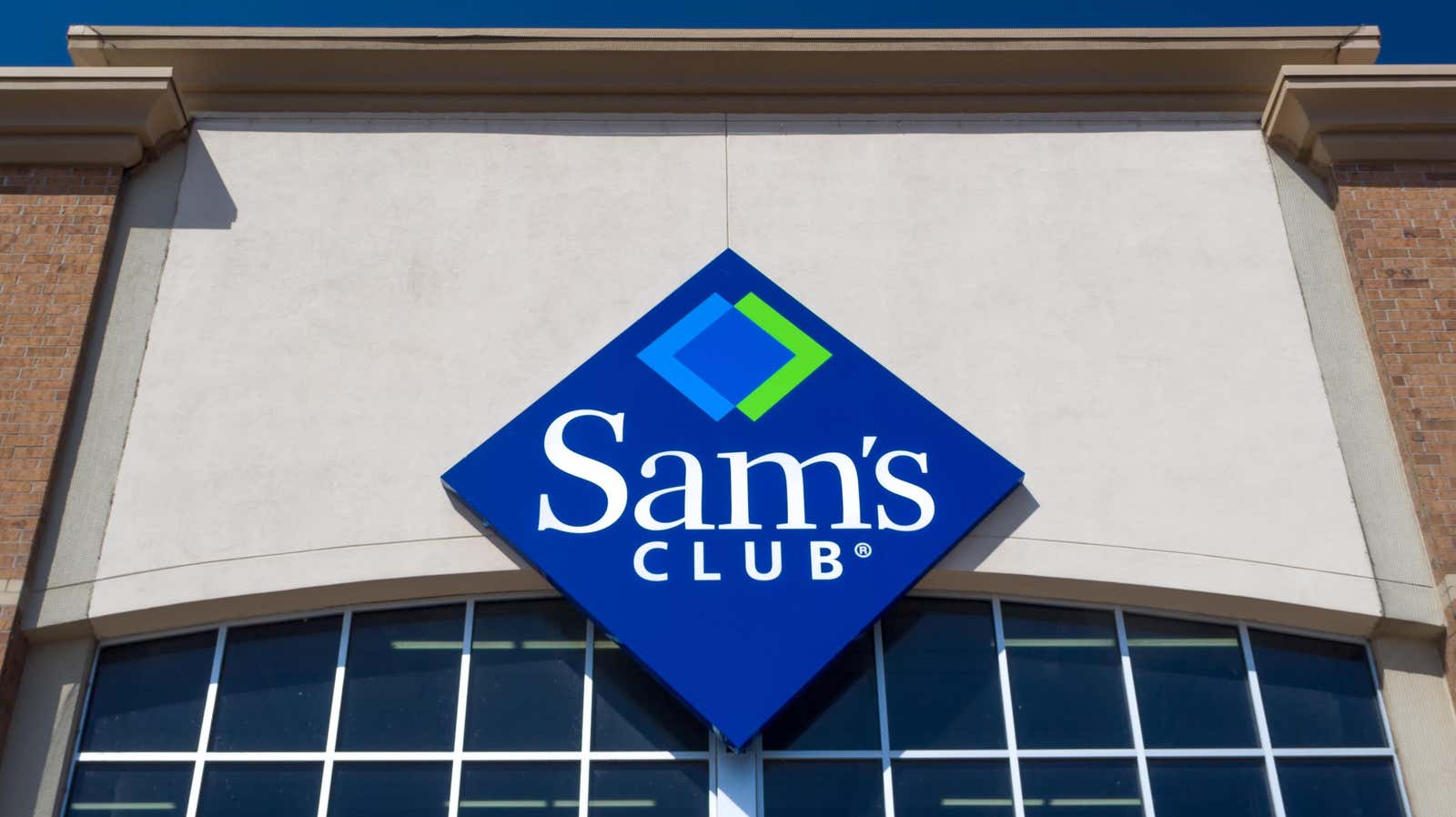 Right now, Sam's Club is offering a 50% discount Basic Membership , which means you can get a year's worth of bulk purchases for as little as $25. And you can register online here using the code "C2C44" at checkout.
What is the difference between Sam's Club membership levels?
Sam's Club offers two different memberships: Club and Plus. Club, the store's basic tier, typically costs $50 a year and has everything the Plus tier has except for their cash-back rewards program, free shipping on qualifying online orders, and savings on pharmacies and opticians. You can see the full breakdown here .
Small font
The offer is for new members only and the terms and conditions state that new members cannot be members within the last six months. (This also applies if you had a higher Plus membership.) The terms say you also accept their automatic membership renewal unless you cancel your membership 24 hours before your membership expires within a year. The offer is valid until January 31, 2023 and you can read the full terms and conditions of Sam's Club here .
Should I buy a basic Sam's Club membership?
Before you even consider membership, make sure you're ready to travel to one of the600 locations in the US. And, of course, another important question is whether you prefer to join Costco or BJ's, which are Sam's Club's main competitors. They all have pretty similar products and offerings, so it all comes down to convenience. If you already have a Costco or BJ membership, it is unlikely that it would be economically feasible for you to also get a club membership, even at 50% off, unless you plan to cancel another membership.
Maybe now you're wondering the age-old question: Is Costco really better than Sam's Club ? Luckily, we have the answer for you here .