Buy Hitman 3 Now and Get Hitman 1 and 2 for Free Later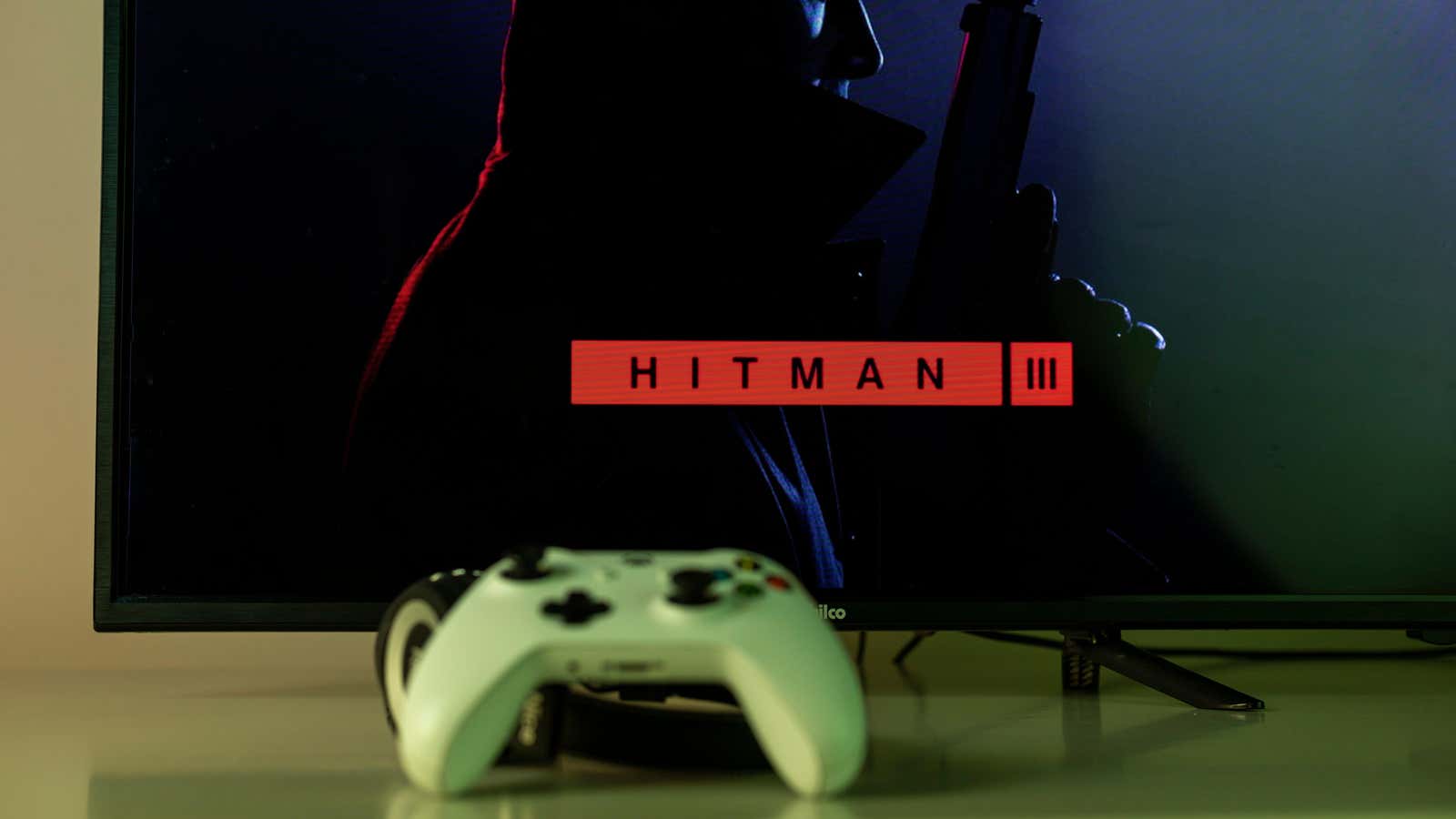 You are Agent 47 and you have been driven to a high-tech firm in Chongqing, China. Your goal is to eliminate a number of targets and hack into the company's data core. How you complete these tasks is entirely up to you – just don't get caught.
The Hitman franchise has been around for decades, with the latest iteration starting in 2016 and continuing with two sequels. Developer IO Interactive announced this month in a blog post that the final installment of the trilogy, Hitman 3 , will become Hitman World of Assassination on January 26 and will include the previous installments, Hitman and Hitman 2 , at that point. The games are coming together to combine all the different versions and expansion packs into one game, and now is the time to buy it at a significant discount.
Why you should buy Hitman 3 right now
All copies of Hitman 3 will be upgraded to Hitman: World of Assassination no matter what platform you play on. The all-in-one game will cost $70 upon release, but you can get Hitman 3 right now, before the update, for a lot less, and you'll automatically upgrade to the all-in-one version as soon as January 26 rolls around.
If you're okay with buying game codes from gray market websites like CDKeys, you can get a code for Hitman 3 f or $27 for PC right now. Best Buy is selling the Series X/Xbox One game for $25 , while GameStop is selling Hitman 3 for $20 for Series X/Xbox One or the PlayStation 5 version for $28 . As of this writing, Amazon has a $23 PlayStation 5 version and a $27 Series X/Xbox One version . Buying any of these now is the right way to go, as World of Assassination (which retails at $70) is likely to drop in price. be rated as a new game upon release.
Is the Hitman trilogy right for me?
Hitman 3 Review

Think of Hitman as a slow and inconspicuous version of Grand Theft Auto (GTA). If you love games that require a little more thought and strategy while maintaining the same level of open world freedom as GTA, Hitman could be the game for you. It's a third-person action game with similar gameplay, but built around assassination missions rather than wreaking havoc.
While you can start playing Hitman 3 without playing the previous two games, you'll be missing out on some of the deeper aspects of the storyline. Luckily, you only have to wait until January 26th before you can start playing older games on your chosen platform.
If you have additional questions about the update, please see the IO Interactive FAQ .