These Are the Best Browser Extensions for PC Gamers on Steam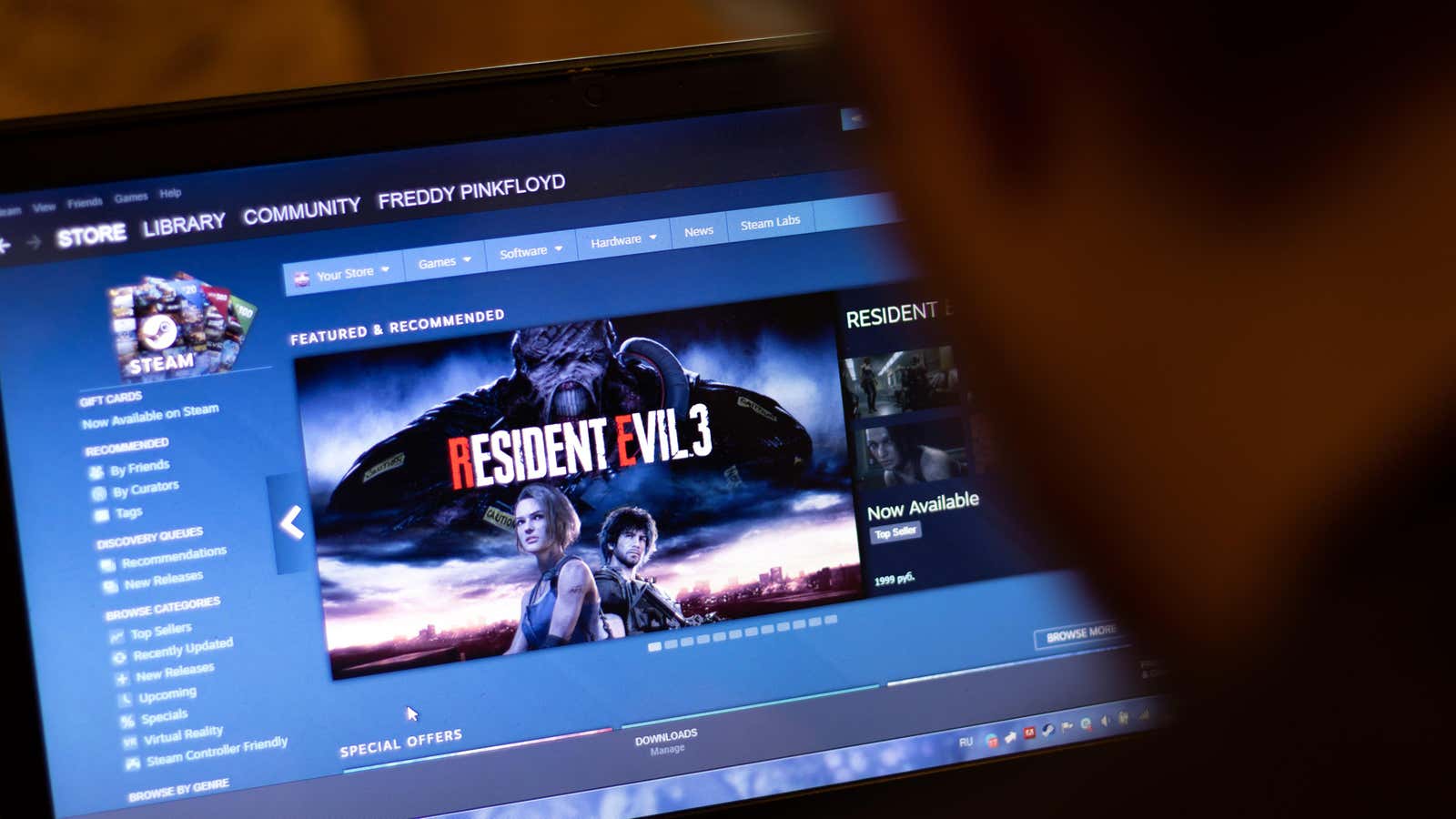 Look, the Steam app is great and probably a lot of us are browsing and buying PC games. But if you're not using Steam on the web, you're missing out on some great browser extensions for the service. These helpful add-ons will let you know if a game is on a subscription you're already paying for, highlight historical low prices for each game, and allow you to add multiple game keys at once. Here are some of our favorites.
Subscription information alike03
alike03 Subscription Information allows you to check if your Steam game is available on other subscription services such as Xbox Game Pass. This way you won't have to pay full price for a game that you've already paid for with a subscription. Of course, you can always buy the game on Steam if you like it, but why not try it for free if you can?
AugmentedSteam
When looking for deals on Steam, log into the service from your web browser. The Steam client is great for highlighting deals on items on your wishlist, but you're missing out on useful information like historical prices. AugmentedSteam is great for highlighting each game's lowest historical price, which helps you decide if it's really worth buying during a sale.
The extension also adds useful search filters to Steam that allow you to hide games in early access (unfinished games), games with mixed or negative ratings, or games already in your cart.
SteamDB
SteamDB is a great alternative to AugmentedSteam as it shows pricing history and adds some of the best features of its database. SteamDB tracks games on Steam and is a great source for finding popular games, the player base for any game on the platform, and finding great deals.
Its browser extension adds all of these features and lets you hide annoying elements on the Steam website, such as the "Install Steam" button, the ability to skip age warnings on certain store pages, and an empty cart button. Depending on what you value, you should install either SteamDB or AugmentedSteam. There is no need to keep both extensions.
The show is great on deck
If you have a Steam deck, use the Show Great on Deck extension to help you find games that work well on the console. It also adds ratings from ProtonDB, which often contain more up-to-date information about a game's performance on Steam Deck than Steam's own "Great on Deck" label, as they can sometimes be out of date.
CS GO Trader
There is still a significant Counter-Strike: Global Offensive (CSGO) community. Trading in-game items is an important part of CSGO and CSGO Trader makes this task much easier. The extension has advanced sorting options that allow you to see top-grossing products, highlight profiles of known scammers, and more.
tampermonks
Tampermonkey is a great extension even if you don't use Steam. It allows you to add custom styles that add useful features to various websites. For example, it can help you hide pop-ups and block annoying elements across multiple sites easily.
Steam has useful custom styles like Skip Age Warning (hides Steam age pages), Back To The Top (adds scrolling back to the top button), and Batch Key Activator (lets you quickly add a bunch of games to Steam).
You can easily add them through Tampermonkey and make Steam easier to use.