Stop Opening Store Credit Cards at the Checkout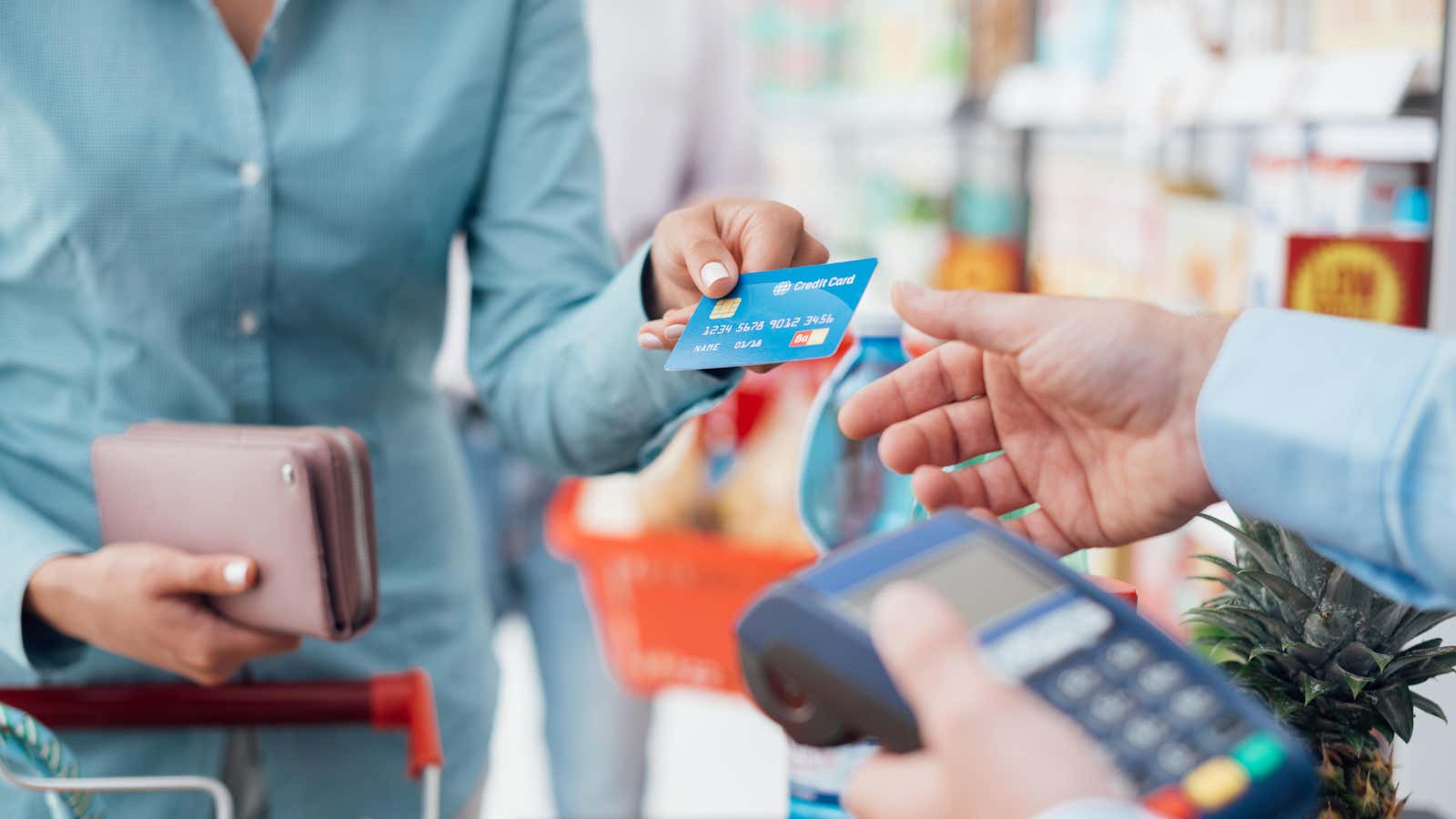 We've all been there. You're checking out at your favorite store when the cashier asks, " Would you like to get a store credit card today ?" A card for a specific store can be tempting. If you are loyal to one store or brand, you may be affected by temporary discounts and bonus offers. However, these offers tend to push buyers into a decision they will later regret.
Before signing up for a store card, here's what you need to know to make sure you understand what you're getting into.
How credit cards work in the store
Store credit cards are "closed-loop cards" that can only be used at that particular retail store or other associated brands. If a TJ Maxx checkout person sells you with a TJX Rewards credit card, you will not be able to use their card to pay for gas and groceries. At least until TJ Maxx (or affiliated stores of Marshalls or HomeGoods) finally starts selling gas and groceries (fingers crossed here).
The main benefit of in-store credit cards is the ability to earn rewards, detailed below.
Benefits of store credit cards
Here are some benefits of store-bought credit cards that might encourage you to sign up for one.
Earn Rewards: If you're a regular customer of a particular retailer, a store credit card seems like a solid way to earn cash rewards on all your purchases.
Bonus Offers: Some store cards offer additional bonuses, such as card-specific discounts.
Easy to get: This item is attractive if you want to boost your low credit score and are currently not eligible for other credit cards.
Disadvantages of store credit cards
Before you get lost in the potential rewards from store credit cards, it's important to understand the fine print. Many store cards contain misleading or hidden terms:
So-called zero interest rate: Many stores offer a "zero interest rate" for what is actually a "deferred interest rate", according to Bankrate . This means that any remaining balance at the end of the promotional period will actually earn retroactive interest.
Low Credit Limits: With low credit limits, you can always be too close to making the most of your store's credit card, which is an easy way to hurt your credit score.
Limited use: This point is obvious, but extremely important. If you are not sure that you can get decent rewards in the store, it will be pointless to issue a card that only works for one specific seller.
bottom line
If you're considering a store credit card, take the time to think it through. The worst time to make this decision is when there is a line of people behind you at the checkout. Don't be distracted by the temporary discount they offer for signing up right now. For most people, the risk of using credit cards in a store far outweighs the benefit.