Why Apple's AirTags Are Essential for Frequent Flyers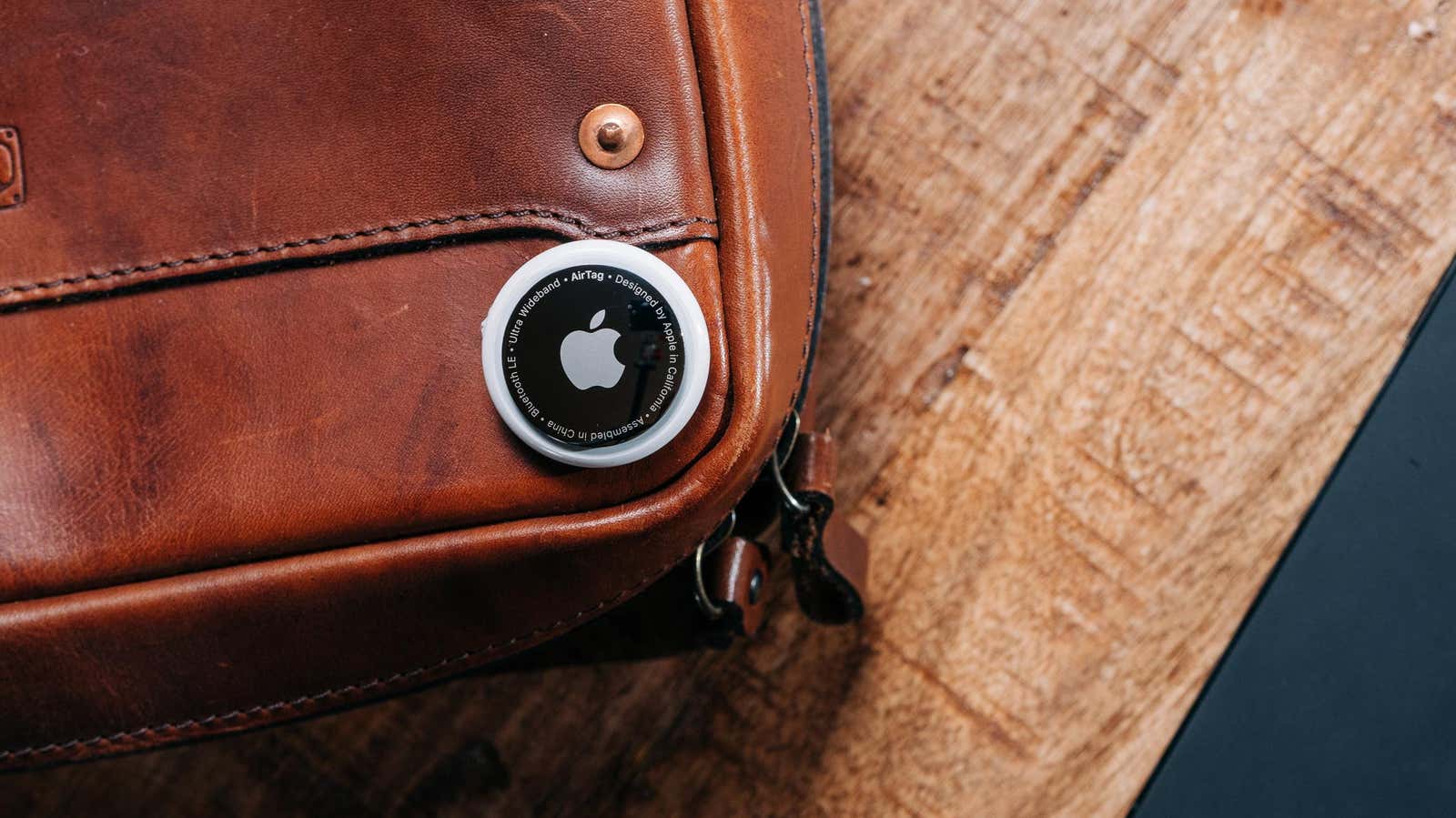 As a frequent flyer, you often drop your bags with an airline only to hope and pray you never hear the four most terrifying words to say at an airport: "We lost your bags." Of course, losing luggage is common when it comes to air travel, and it's a risk we all take when taking to the skies, right? Well, not necessarily anymore, with AirTags .
How can AirTags track your luggage?
AirTags is very good at keeping track of things. They can communicate with any device on the Find My network, which roughly means almost any Apple device connected to the Internet. If your AirTag passes other iPhones, those iPhones will update the tag's location along the way. This means that if someone with a Find My Apple device steals your AirTag or an item that currently has an AirTag hidden in it, then the thief is effectively tracking himself.
As it turns out, AirTags are perfect for tracking your luggage between airports. AirTag location tracking isn't always real-time, but with one in your suitcase, you can roughly see where your bag is while you're waiting at the baggage claim carousel. Everyone else will stand in the dark, wondering when the bags will arrive, but not you.
Speaking of which, AirTag can also prevent the classic switch to baggage claim: someone sees your bag, thinks, "Hey, it looks like mine," and runs off with it. You'll know your bag is in motion with the Find Me app and can keep an eye on it as it moves.
AirTags will protect you from your airline
But it's not just the benefits of AirTags in your luggage. The best reason is a form of insurance from the airline you are flying with in case they "lose" your luggage. Airlines are constantly losing luggage and it's a pain in the ass. This is why I never keep any essential items such as medicines or work equipment in checked bags, and keep them in my hand luggage whenever possible. (It doesn't hurt to put extra clothes in your hand luggage if you can handle that too.)
In the past, we had to take the airline's word for where our luggage really was. There was no way to know for sure, and it was unclear if you would ever see your bag and the things in it. Today we are endowed with technology . With AirTag stored securely in your checked baggage, you will always know its general location. If an airline is trying to tell you it's where it's not, you can open the Find Me app and call them on their bullshit.
People have already tried this idea. As reported by AppleInsider , Valerie Sizbala tweeted about her experience with United Airlines and her "missing" bag. United Airlines customer service insisted that the bag was at the distribution center and would be delivered to her, but Syzbala clearly saw that her bag was in the apartment complex. Sometimes the bag moved to stops like McDonald's and malls, but always returned to the same innocuous apartment complex.
In the end, Syzbala went to the complex (along with journalists), met with an apparent courier who returned her bag. United provided no explanation for what happened, and it is unknown if she would ever have returned her bag if the AirTag inside hadn't reported her whereabouts. And while it turned out that the bag hadn't been opened, the whole experience was confusing to say the least.
Shibala's experience is bizarre, but not incredible. Your baggage could easily end up in a similar situation. If you put a $30 AirTag inside, you can protect yourself from an aggressive airline that insists you take it easy and wait for them to deliver your bag to you – which, of course, they never will.