Not All Post-Christmas Sales Start on December 26th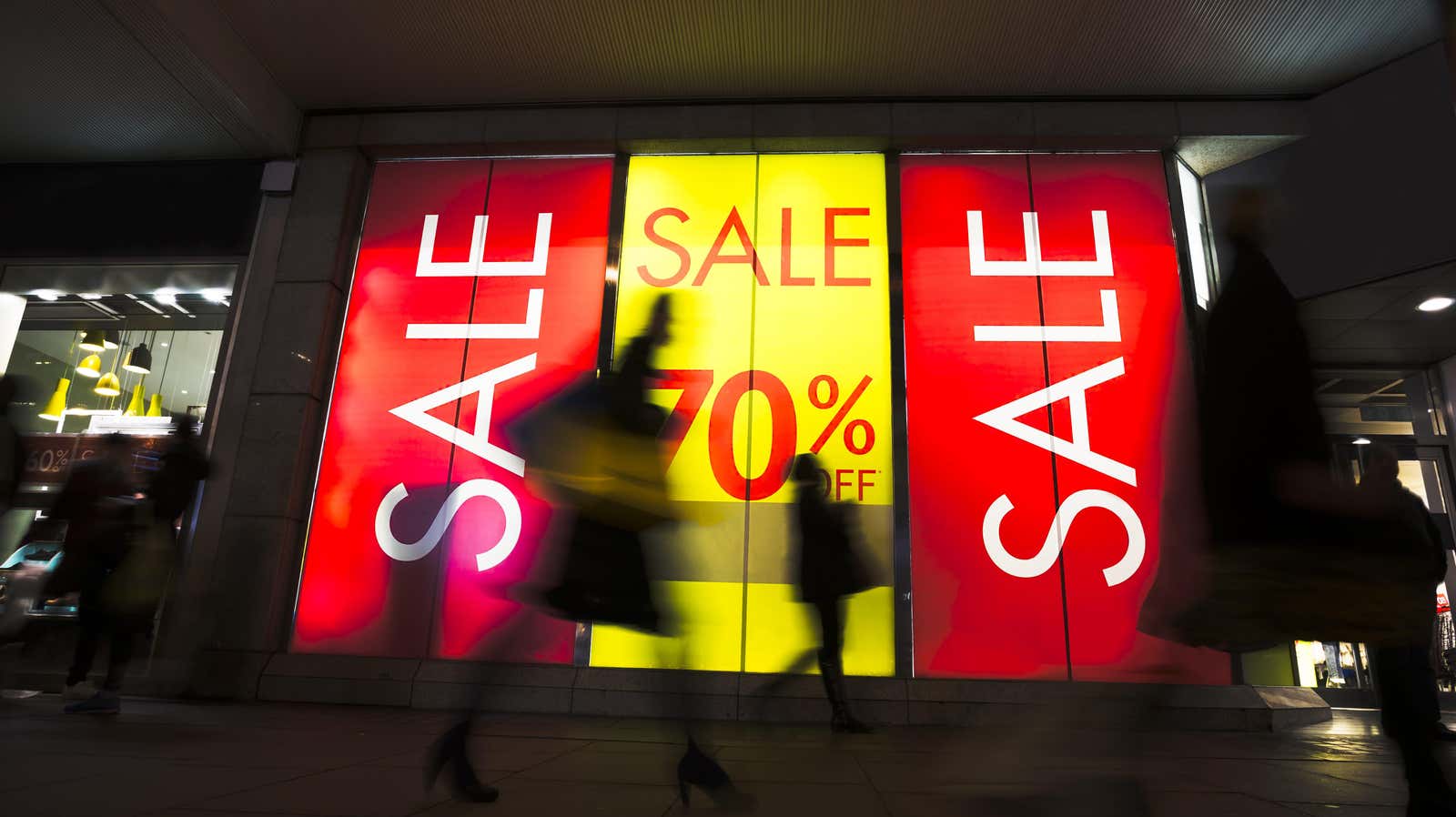 With continued product shortages , supply chain issues and stores left with overstock , 2022 has been an unpredictable year when it comes to retail. So what does this mean for traditionally big discounts offered at the end of the year? Here's what you need to know about the 2022 Post-Christmas Sale, including when it starts.
How to get the best deals during the after-Christmas sales
For some people, the real shopping begins only after the end of the gifting holidays, when the assortment can be reduced, but the prices are low.
Here's what to keep in mind when looking for the best deals:
Not everything will be discounted.
While it's safe to assume that some items, such as holiday decorations or regular holiday-wrapped items, will go on sale after Christmas, that's not the case. For example, put off buying any fitness/exercise equipment, gadgets, or clothing until a few weeks into the new year (when people realize that flipping a page on their calendar won't magically motivate them to exercise).
End-of-season sales may have already begun
Our shift away from the traditional retail calendar began before the pandemic, as new fictional shopping "holidays" like Prime Day made it difficult to know when certain items would be offered at the lowest prices of the year.
This also applies to the holiday shopping season itself. Some retailers that usually wait after Christmas to make certain discounts did so earlier this year, like Target, which started discounts on holiday items on December 14th. The same is expected to happen with clothing discounts: Christmas prices before the holiday.
Not all post-Christmas sales start on December 26th.
Be strategic about post-holiday shopping, including researching sites like Krazy Coupon Lady ahead of time to find out exactly when to expect the biggest discounts on items you really need or want. (Hint: not always December 26th.)
Here are some findings from the site :
Target : On December 29th, discounts on Christmas items are usually between 70% and 90%.
Home Depot : Holiday sale starts December 26 or 27 at 50% off. But wait until January to buy artificial Christmas trees when they are more discounted.
Walmart : 50% off holiday decor starting December 26th, but a few days later (approximately December 31st) the discount will rise to 75%. In about a week, the goods will be reduced to 90%.
Walgreens : Dec. 26, holiday gift sets and décor are 50% off; discount with a subsequent increase to 70% in the first week of January.
There is even more information in these Crazy Coupon Lady posts to help you make the most of these year-end sales.