How to Keep Your Toilet Brush From Dripping All Over the Place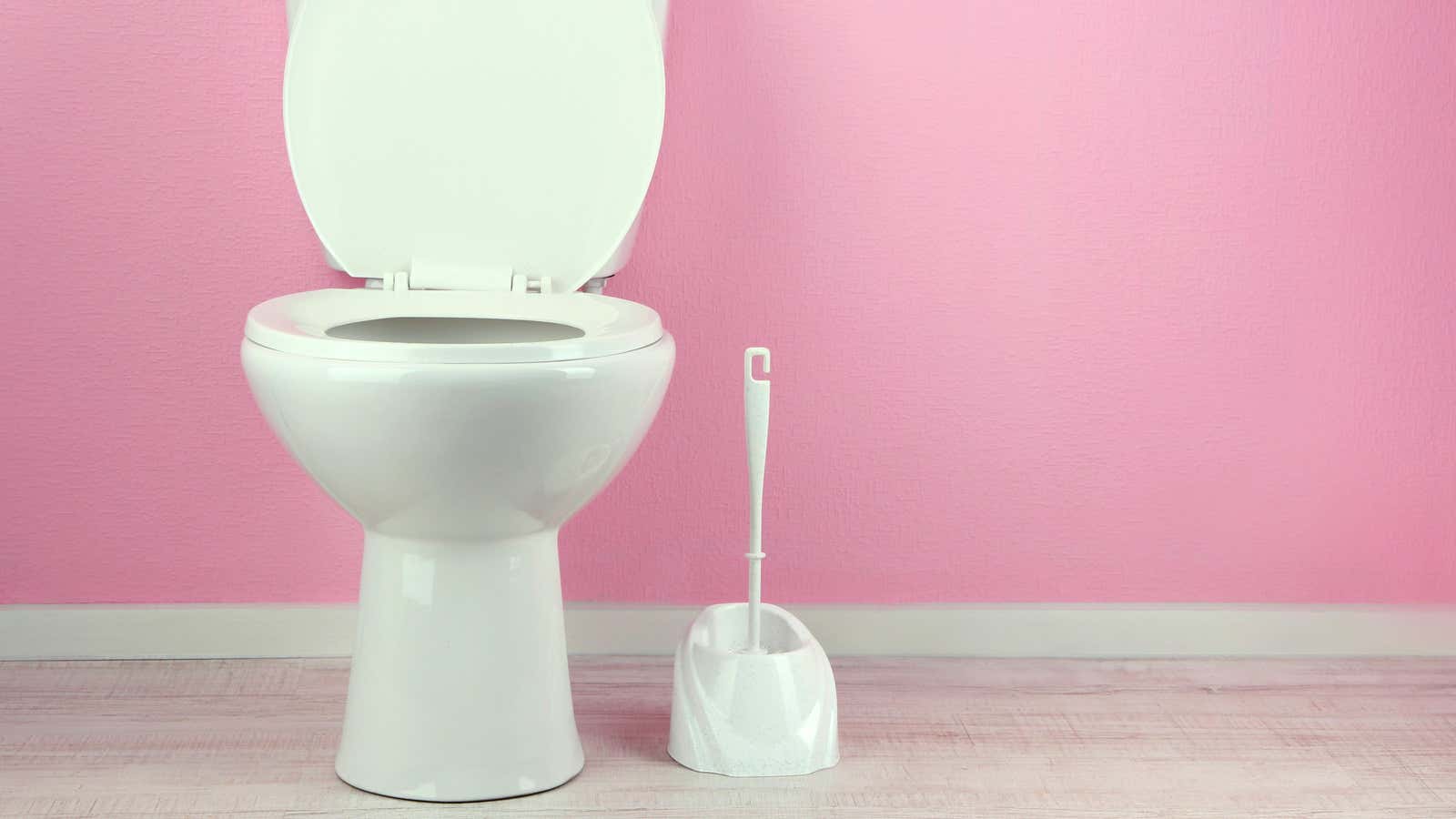 Nobody likes to clean the toilet. The first is dust, which adheres to porcelain with surprising tenacity, especially if the porcelain is damp. (I think dusting bathrooms should be illegal. It's just not good.) But the big problem is the toilet brush. It's not about cleaning – it's easy – but about how the brush drips on the way back to its stand, and the result is a puddle.
I take care of the dust problem by wiping the outside of the toilet with a Swiffer before spraying on the cleaners so the dust doesn't have a chance to stick. But the solution to the dripping problem has always eluded me. Dumping excess water from the brush is not allowed, as this will mean spraying eau de toilette all over the bathroom; taking a hair dryer with you will not work either (for the same reasons). Luckily, TikTok user nice.caroline has an elegant solution: place the brush under the toilet seat and let it dry over the toilet.
The tip comes from a video that features five (pretty good) house cleaning hacks, but this one blew me away, which is impressive considering it's about a toilet brush, an item that rarely inspires awe or enthusiasm.
All you have to do is clean the toilet as usual, and then when you're done, lift the toilet seat and place the brush on the edge of the bowl so that the head is above the bowl. Close the seat to keep the brush in place, then stand back for a while to let the wet bristles dry. Once the brush is dry, return it to the small stand without a single (disgusting) drop.