McDonald's Chicken Nuggets Are Now Practically Free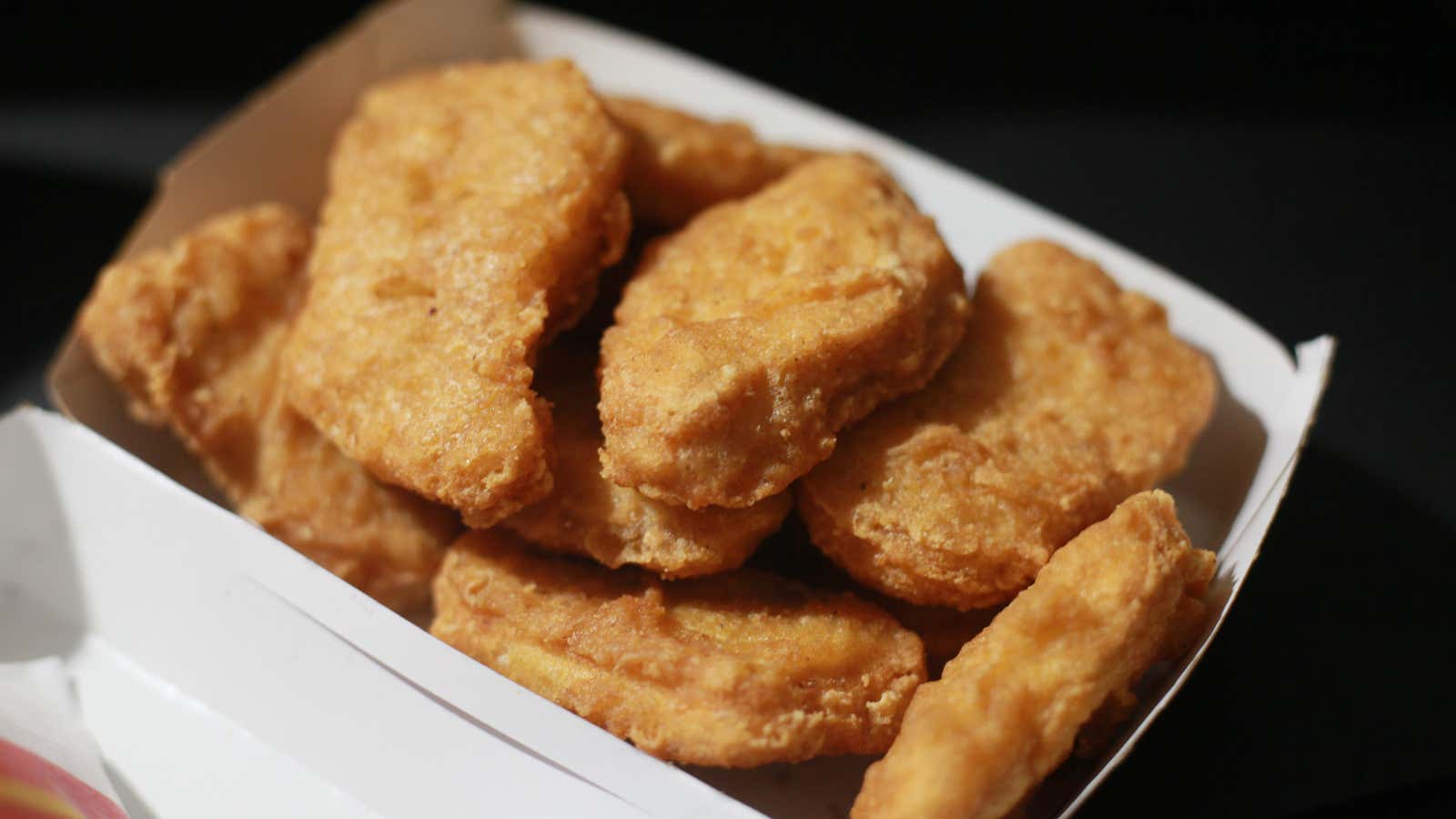 McDonald's recently offered a free Crispy Chicken Sandwich , as well as the McGold Card , which offers "for life" free food. Their so-called " SZN of Sharing " — that is, holiday deals that are exclusive to the McDonald's app from Dec. 5 through Christmas — continues with a free order of six Chicken McNuggets with any $1 purchase.
How to Get Free Six Piece Chicken McNuggets
From December 15 to December 16, with a purchase of at least $1 USD in the McDonald's app , you can order six-piece Chicken McNuggets for free. If you want to spend as little as possible to get free nuggets, McDonald's has a $1/2/3 dollar menu .
Get your own free food for life McGold card
With a free order of six chicken McNuggets, you may also automatically have a chance to win a McGold Card (meaning two meals a week for 50 years) if you have opted into the MyMcDonald's rewards program . It's free and easy to register, you just need to provide an email address.