Make Sanitizer Out of Your Christmas Tree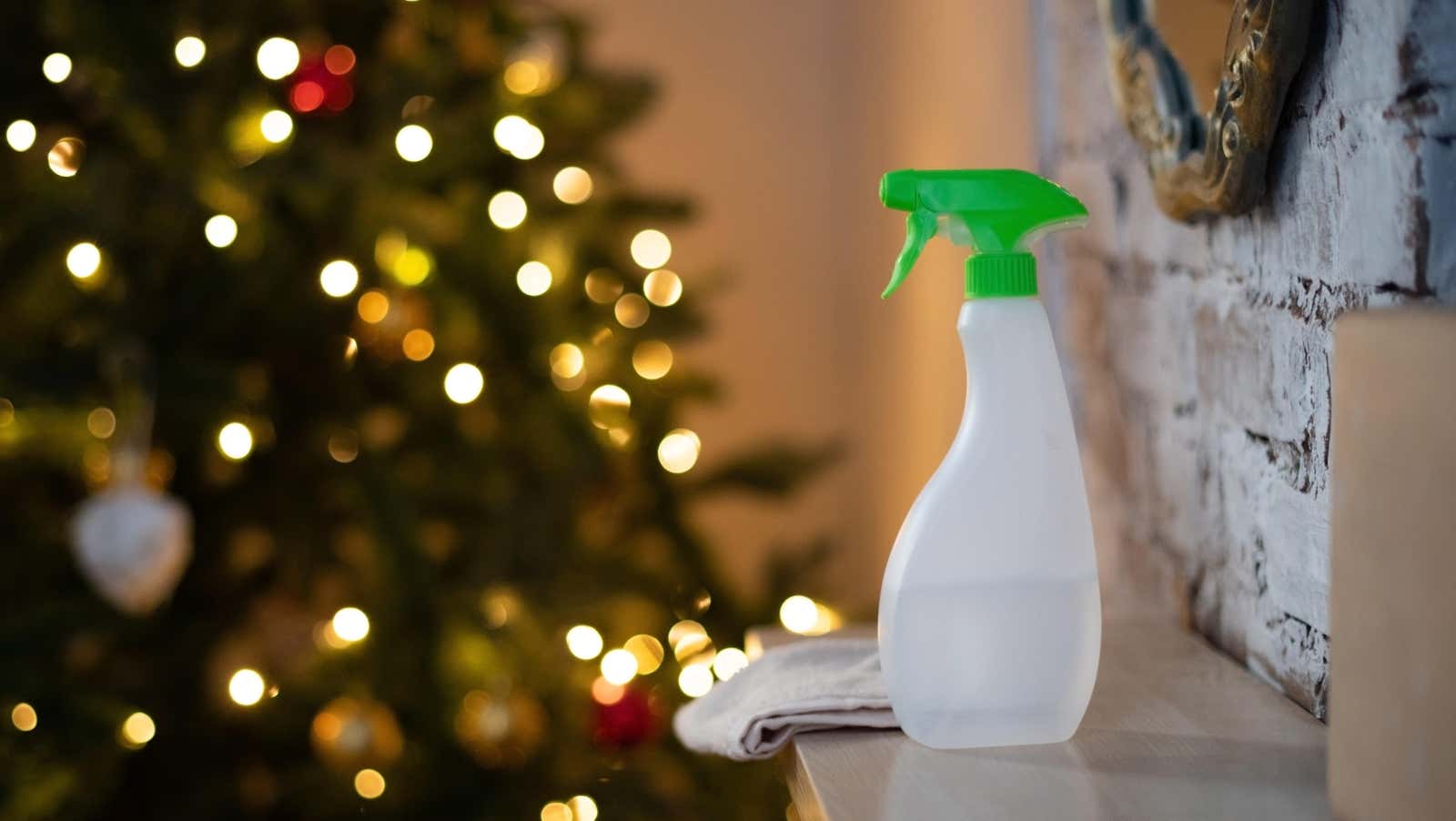 Nothing beats the scent of a real Christmas tree in your living room. But that these pine needles can be used as a general cleaner? Pine sanitizer is a popular old-fashioned remedy perfect for the season. Here are some ways to do it.
The traditional way of cleaning coniferous trees
There are several recipe recommendations, so we'll start with the one with the shortest cooking time, but they all call for those precious pine pieces. For the first recipe you will need:
Pine needles and/or twigs
1 ½ cups white distilled vinegar
1 ¼ cups water
¼ cup medical alcohol
big jar
spray
According to Gather and Grow , pack the needles in a glass jar, then pour vinegar into it and place it in a sunny window for a week. After a week, strain the plant material, pour the remaining vinegar into a spray bottle, add ¼ cup of rubbing alcohol, and fill the remainder with water.
Other methods require you to work on this for longer than a week, so use the one above if you want to start cleaning your pine well before your guests arrive. The version below from TikTok user Creative Explained encourages you to cut sprigs and soak them in white vinegar for about three weeks, but you don't need rubbing alcohol.
What if you have an artificial Christmas tree?
If you're walking the artificial path and don't want to collect pine needles from the street, you can still enjoy homemade pine needle sanitizer. According to author and DIY expert Sophie Ugliano , here's what you need to make your own upgraded version:
Borax teaspoon
½ teaspoon crystal washing soda
Two tablespoons of white vinegar
½ teaspoon liquid castile soap
½ teaspoon pine essential oil
Two cups of hot water
spray
Just mix all these ingredients in a bottle and you have a great smelling cleansing spray.