Don't Eat This Oscar Mayer Ham, USDA Says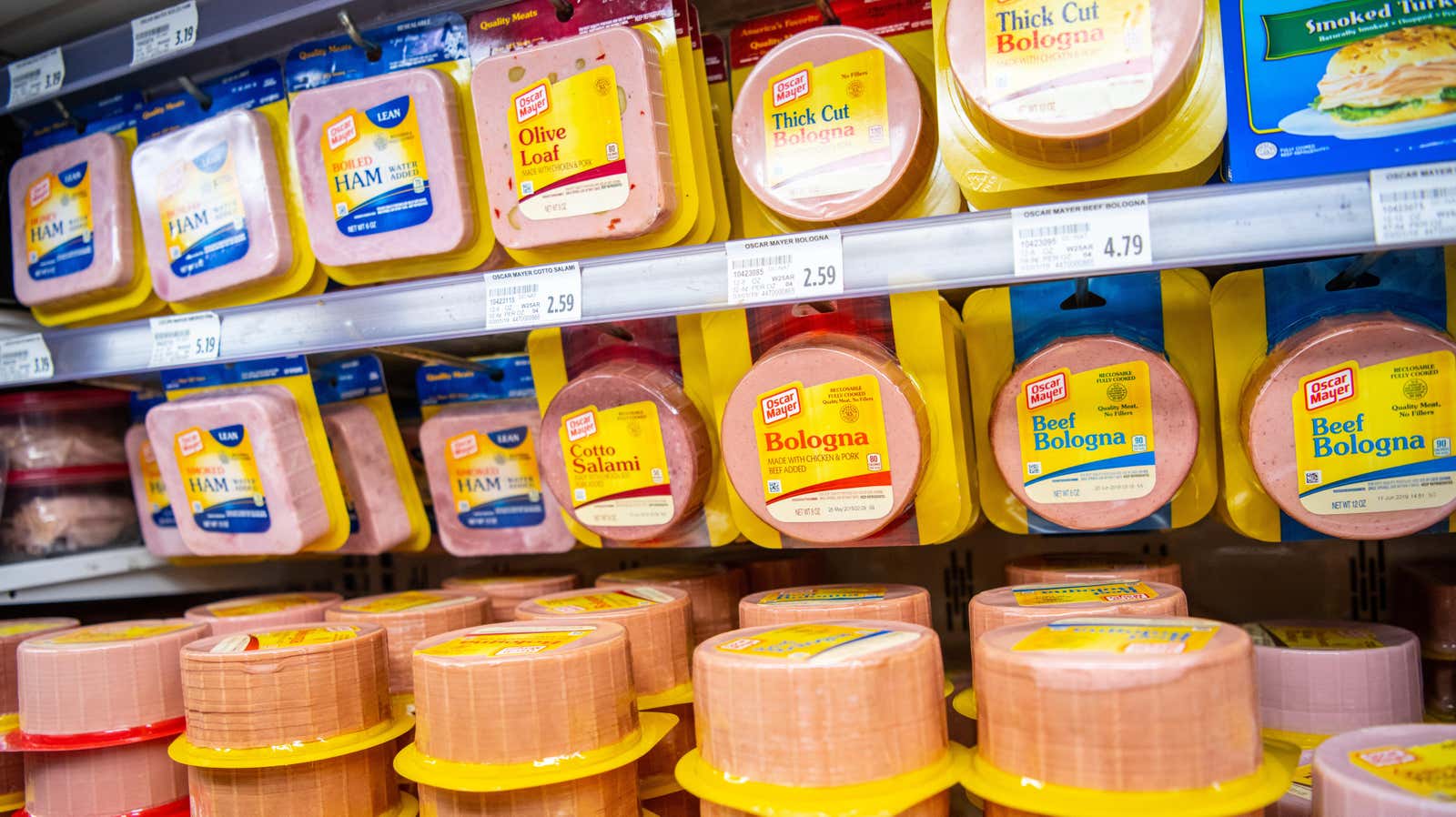 Kraft Heinz Foods is recalling about 2,400 pounds of ready-to-eat ham and cheese bread due to potential cross-contamination from unfinished products, according to a USDA Food Safety and Inspection Service (FSIS) report. ). The products were manufactured on October 10 this year and the recall came after the company failed to clean its equipment between processing ready-to-eat ham and cheese bars and other products.
Which Oscar Meyer products are being reviewed?
The recalled item is in a 16-ounce hardpack labeled "Oscar Mayer Ham & Cheese Loaf" with codes from "February 07, 2023 8:40 PM 7B" to "February 07, 2023 10:16 PM 7B". They have the institution number "Est. 537V" inside USDA verification mark. Here is a photo of ham from FGIS.
The products were shipped to distribution centers in Ohio and Virginia and then redistributed to retail stores. There have been no official reports of any reaction from people eating ready-to-eat ham.
What to do with your recalled Oscar Meyer ham?
FSIS urges people not to eat ham; you must throw it away or return it to where you bought it to get a refund. If you have questions about the recall, please contact Kraft Heinz Food Company at lynsey.elve@kraftheinz.com or call the Kraft Heinz Food Company consumer hotline at 1-866-572-3806. You can also call the USDA Meat and Poultry Free Helpline at 888-674-6854.