Spilled Water Can Break Your Audi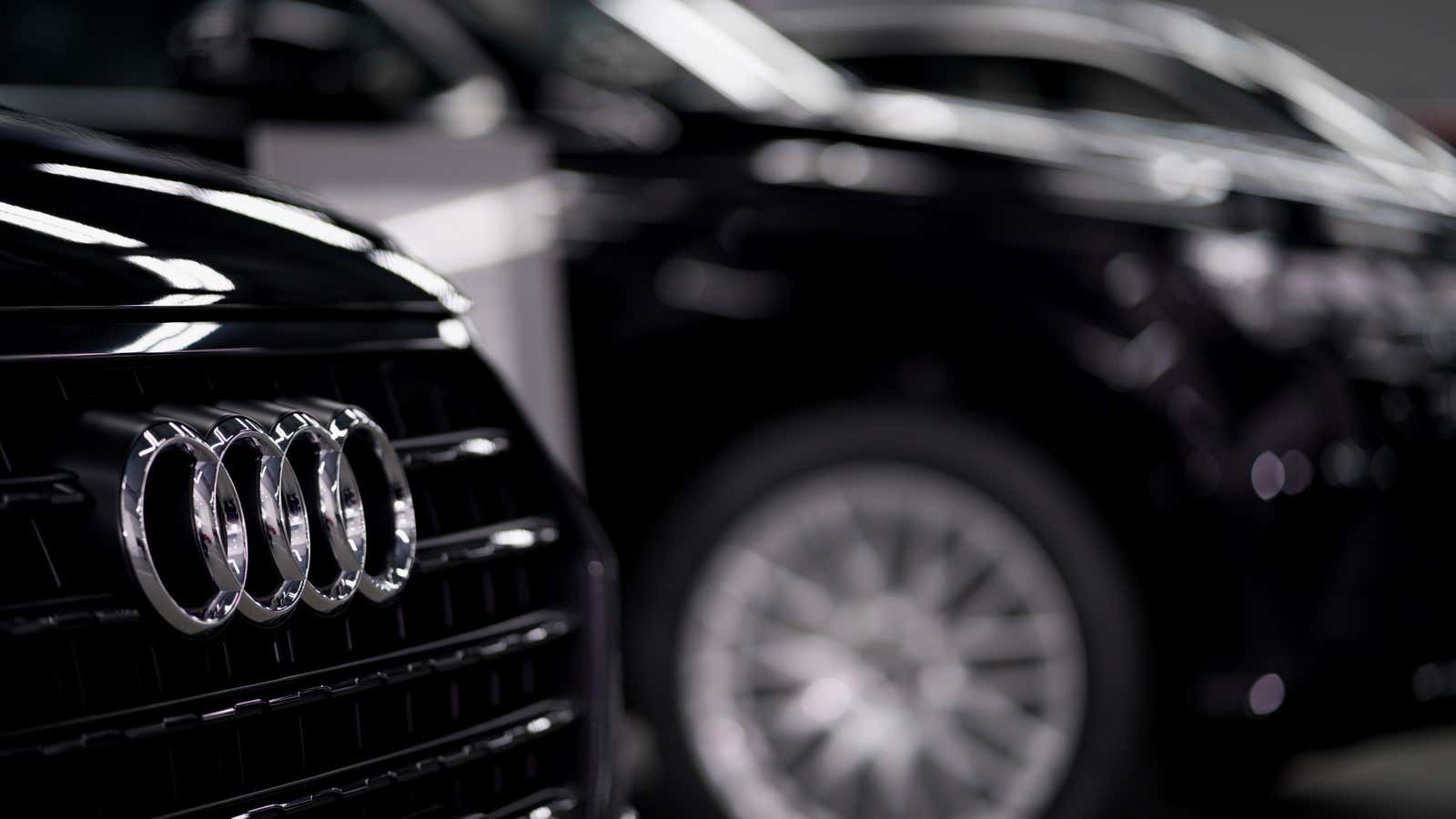 According to the latest report from the National Highway Traffic Safety Administration (NHTSA), Audi drivers may be worried that their car may simply spill, resulting in a loss of power . Audi has issued a recall that affects more than 50,000 vehicles and there have been 46 reports of loss of power in sedans and station wagons in the US. There were no official reports of injuries or accidents, according to Audi.
Why is Audi being recalled?
According to Audi, there is a risk that liquid spilled on the back seat could cause the gateway control module to shut down and unexpectedly reduce engine power, which could increase the chance of a car accident. The NHTSA report states that the module is located under the rear middle seat and vehicles have been produced without a protective cover above the module. If liquid enters this area, it can cause a short circuit and disable the airlock, putting the vehicle into emergency mode. If this happens, the car will warn you with several messages and will still be drivable and the brakes will still work but power will be reduced.
This problem is not entirely new to Audi. Back in 2021, more than 280,000 Audi Q5 SUVs were recalled because the engine could go into a reduced power emergency mode if liquids were spilled on the rear seat, the car was caught in a rainstorm or driven through deep water. Reports.
Which Audi models are being recalled?
Audi A6 2019-2022
Audi A7 2019-2022
Audi A6 Allroad 2020-2022
Audi S6 2020-2022
Audi S7 2020-2022
Audi, RS6 2021–2022
Audi, RS7 2021–2022
What to do if your Audi is recalled
Audi will be in touch with owners by January 20, 2023 to bring their vehicles in to install a protective cover for the Gateway Control Module at no cost to owners. If you bought an Audi after April 4, 2022, your car should already come with a protective cover. Audi owners can check the NHTSA reviews site for updates. The Audi number for this recall is 90V2 and 22V-861 for NHTSA.