Beware of Holiday Shipping Notification Scams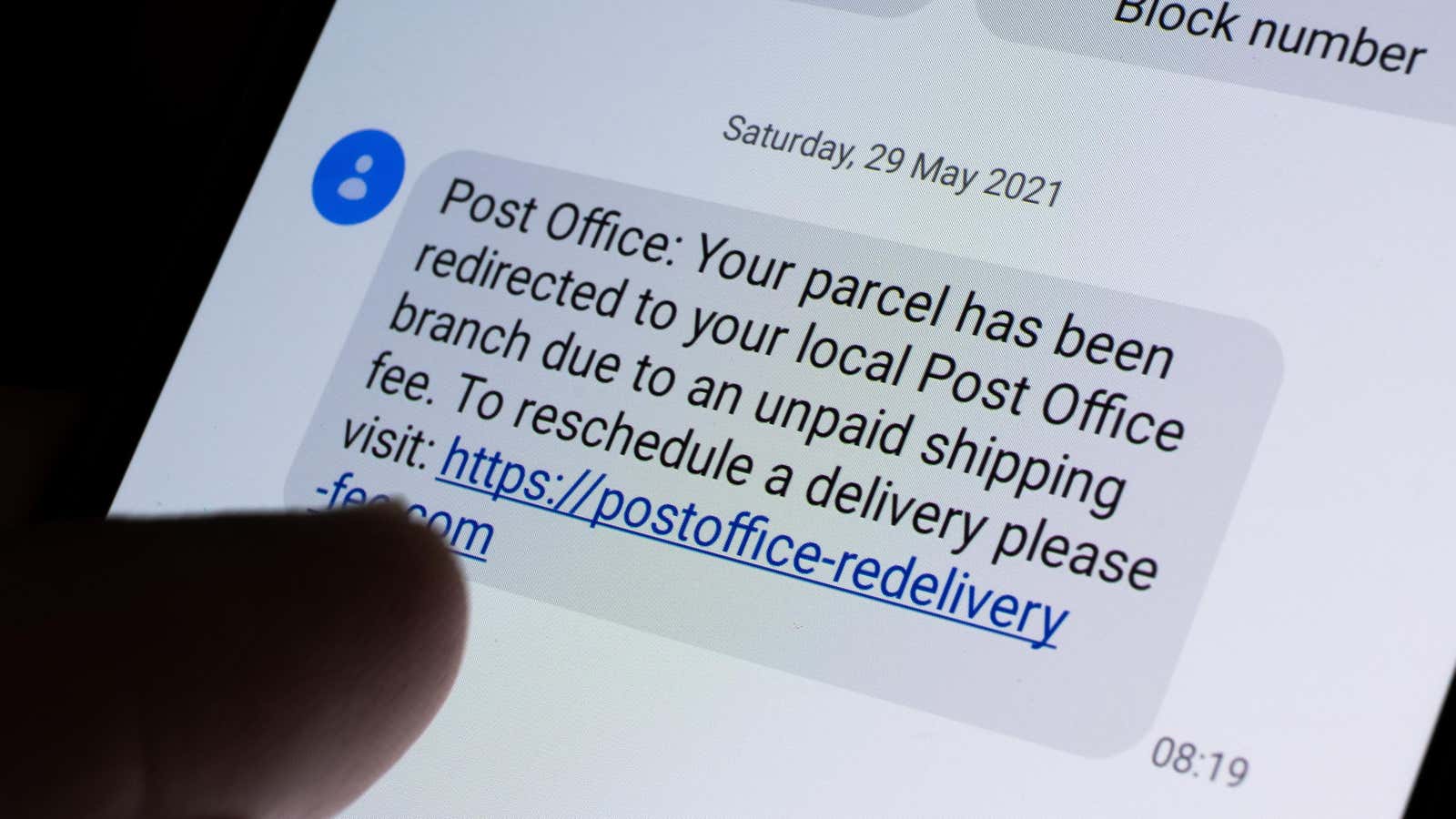 It's no secret that scammers are getting smarter and more inventive over time. Part of their strategy is knowing when is the best time to target certain people. As the holidays approach, when people are waiting for packages to be delivered from Black Friday stores or early Christmas gifts, scammers are taking advantage of this time to confuse people and take people by surprise with delivery scams.
If you receive a text message or email that appears to be from the United States Postal Service (USPS) or any shipping company with a link, be on the lookout. According to a news report from NBC affiliate WGAL, reports of such delivery scams have been on the rise since May and are expected to rise during the holiday shopping season.
How does message delivery fraud work?
Fraudulent delivery messages attempt to mimic a delivery text update that you might expect to receive from USPS or another shipping company. They usually claim that your package will be returned to sender or delayed due to missing part of your address or payment and there will also be a link in the message that appears to be real. When you click on it, some scammers will direct you to a page that looks like the official USPS website and ask you to fill in your contact or banking information.
While not all messages may follow the exact methodology, they all look official, are meant to give you a sense of urgency, and ask for your personal information or payment details in order to charge a shipping fee.
How to protect yourself from fraudulent mailings
To avoid falling victim to one of these scammers, especially during the peak shopping season, follow these tips:
United States Postal Inspection Service – PSA Text Message Fraud

Never click on unverified links sent to you in plain text : Some of these links don't even require you to enter your personal information so they can steal sensitive information from you , according to a USPS Inspection Service report. There is advanced software that allows cybercriminals to capture the data stored on your phone and your login details by simply clicking on a malicious link.
Make sure the URL exactly matches the official website : this is the easier option. If the message claims to be from USPS, the link URL must say " usps.com ". If it's from FedEx, the URL should look like fedex.com and so on.
USPS will not initiate a message : If you have not requested or initiated a request with USPS, they will not send you a text message or email to track your package. They won't contain links either, so if you get them, ignore them.
Never give out your personal information in a text message. Unless you have verified that the messenger is who it claims to be, never send any personal information to it, including name, address, or banking information. One way to verify is to simply call the company or organization's official help desk number, rather than send a text message directly.
Keep track of your deliveries : To avoid being caught off guard, organize your orders. If you know it's on its way, find out when it should arrive and check the status from the source. Don't click on links in messages or emails. If you keep the original records, you will also know when you are being scammed with a fake order number or tracking number.