Here Are Some Really Good Stocking Ideas.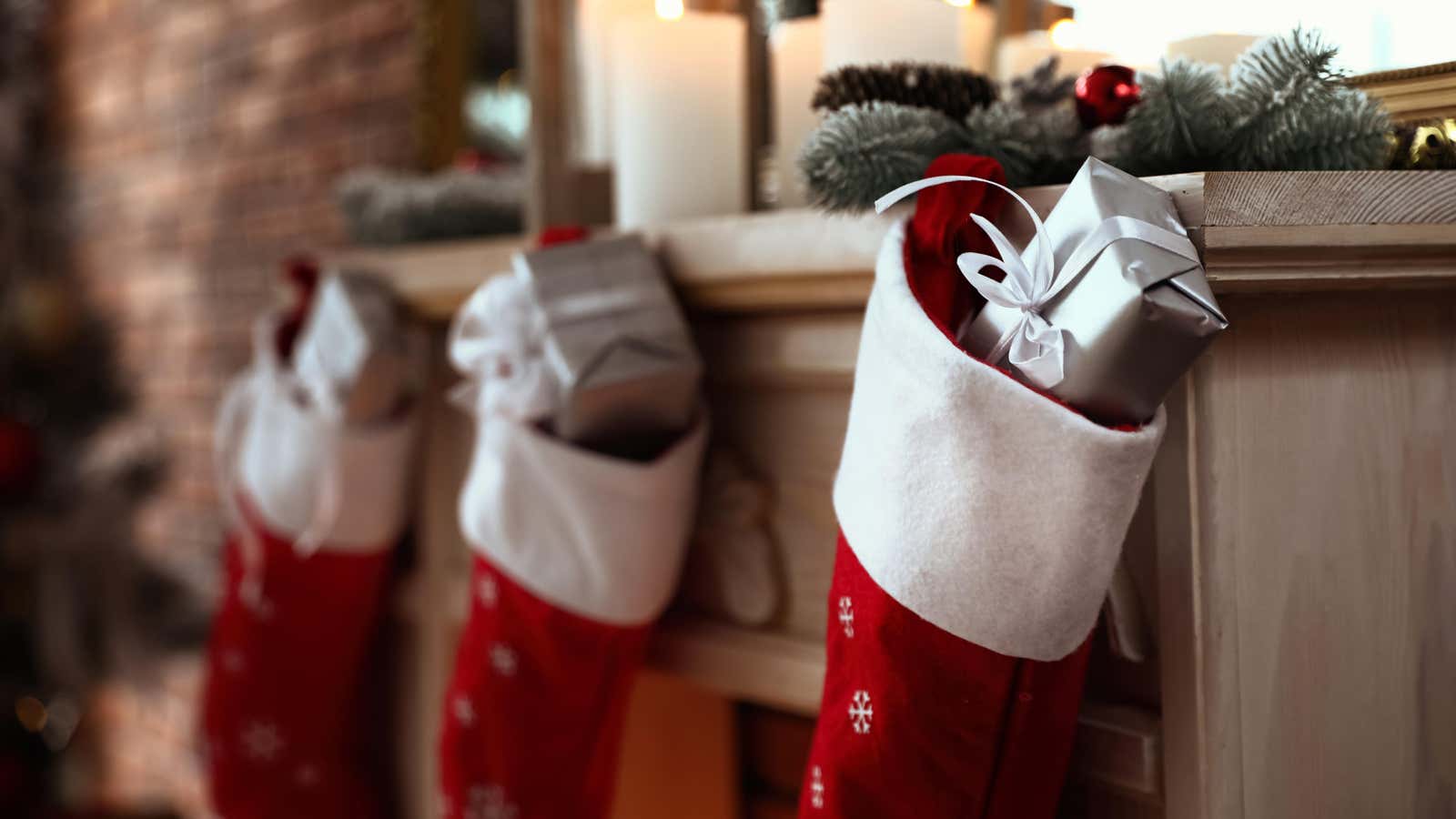 When we're done with the last Thanksgiving leftovers, our focus should be on some of the gifts for the holiday season, which means we're on the hunt for the perfect stockings. However, if you find yourself in a bit of a routine offering the same selections of chocolate and hot sauces year after year, here are a few new options worth considering.
Why give them another photo mug when your mug can look at them from their own feet? It's a simple fact that no one can resist a pair of socks emblazoned with the faces of their partner, children, or pets.
In an age where there are so many TV shows and movies to choose from, it might be easier and more fun to leave everything to chance. With this short list of films, they will enjoy an unexpected "cult" movie that they can watch on their own or with you.
This multi-tool, which includes a wrench, screwdriver, letter opener, ruler, bottle opener, nail file, glasses, box opener, phone stand, mirror, nail puller and can opener, can fit right into your wallet your giver so they can officially go out into the world ready for anything.
This essential chore becomes a little more enjoyable when you have the best equipment for the job – and this rechargeable electric toothbrush fits the bill. (It even comes with a sleek travel case and has a built-in two-minute timer so your gifted person doesn't have to guess when to brush their teeth.)
This is for the person on your list who loves plants but can't seem to keep even the most hardy varieties alive. You have to kill them slowly but surely, so it's a "plant" that they can fully enjoy without feeling guilty.
This is for kids; they will be delightfully disgusting.
If you have a gamer or retro 90s fan in your home, they will love this handheld game system that has 400 classic arcade games to choose from and can be connected to a TV for a more gaming experience.
Why not brighten up the cold, dark winter months (and a cold, dark bathroom) with a little glow? (Choose from 16 colors!)
This clip-on lens for most smartphones probably saves the best for last and will surprise anyone who likes to take pictures with their phones. It is easy to attach and can help the user take pictures with fisheye, wide angles, macro lens, kaleidoscope, starlight effects and more.