These Recalled Non-Spill Cups and Bottles Pose a Lead Poisoning Hazard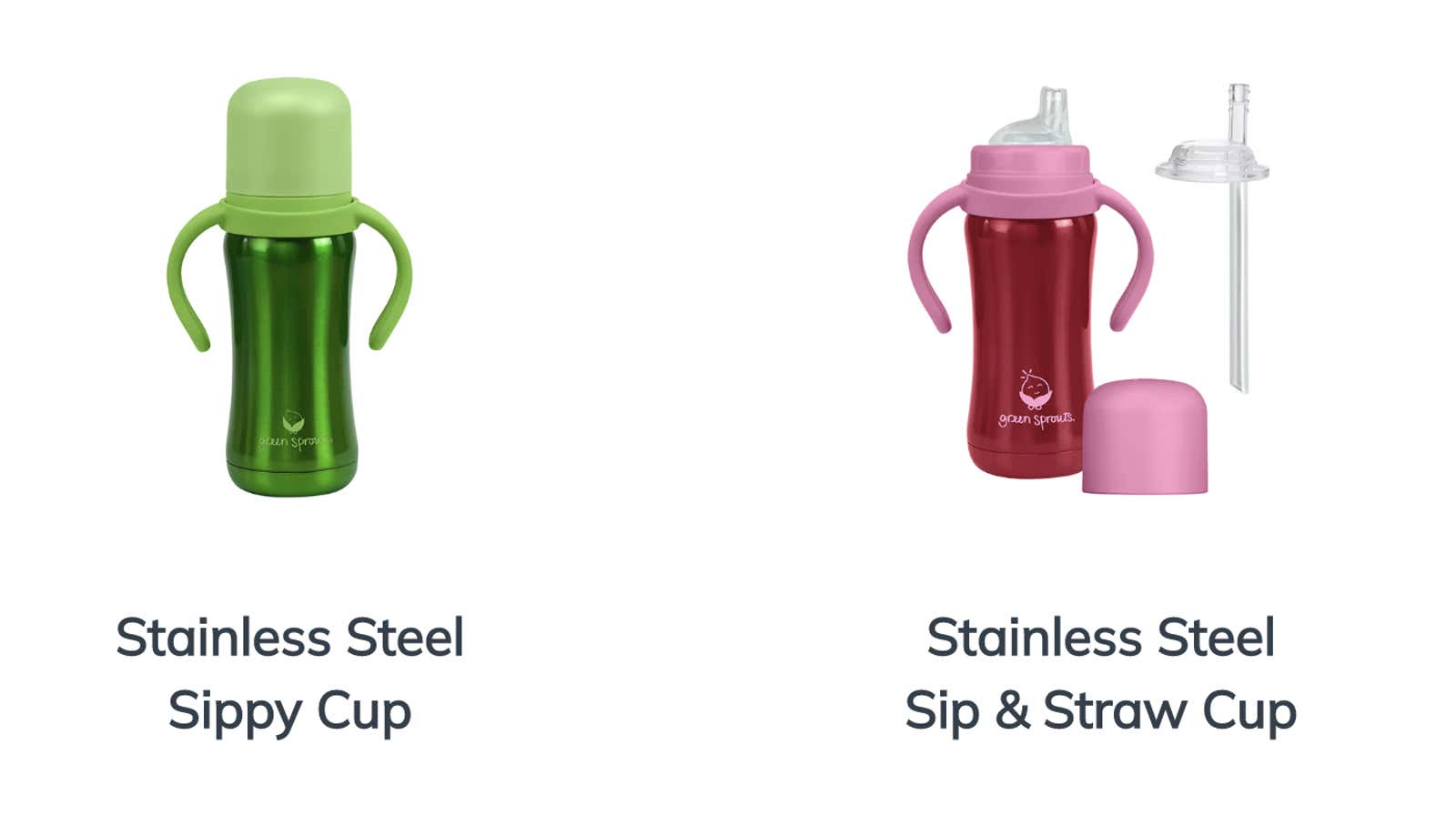 Green Sprouts, a manufacturer of reusable baby products, has voluntarily recalled about 10,500 stainless steel cups and bottles due to the potential risk of lead poisoning. The recalled bottles of Green Sprouts were sold at major retailers, including Whole Foods nationwide, and online at Amazon, Target, Buy Buy Baby, and Bed Bath & Beyond from January 2020 to September 2022, priced from $14 up to 19 dollars.
Lead is poisonous to anyone who handles it, touches their eyes, nose, or mouth, or if swallowed. According to the National Institute of Environmental Sciences , this metal is especially harmful to children. Exposure to the toxic metal can cause a number of adverse health effects, including developmental delay and learning difficulties in children.
What is a review for?
According to a US Consumer Product Safety Commission (CPSC) warning , the bottom of products can chip away, exposing a solder point that contains lead and poses a lead poisoning hazard to those using the product.
CPSC received seven reports of the base detaching from bottles and exposing solder points to customers. Green Sprouts says the company voluntarily recalled its products after learning the cups contained lead. So far, there have been no official reports of injuries to the CPSC due to the recall.
What bottled Green Sprouts products are being reviewed?
Below are three recalled products with the name, size, description and tracking number printed on the bottom of the bottle:
Plant & Stainless Steel Sprout Ware, 6 oz, Stainless Steel, 29218V06985 or 35719V06985
Plant & Stainless Steel Sprout Ware Sip Cup & Straws 6 oz Stainless Steel Sip Cup & Straws 33020V06985
Plant & Stainless Steel Sprout Ware Straw Bottle, 8 oz, Stainless Steel Straw Bottle, 29218V06985 or 35719V06985
Stainless steel bottles come with one of three types of caps: either a silicone non-spill spout with colored plastic cap, collar and handles; silicone non-spill spout with colored cap, collar and SproutWare handles; or a silicone straw with a SproutWare screw cap. All stainless steel bottles with a removable bottom cap are affected, including aqua, pink, green, navy and grey, according to the company's warning.
What if you have bottles?
If you have any of the recalled bottles, CPSC recommends that you take them from your children and throw them away. You can contact Green Sprouts at 800-876-1574 9:00 am to 5:00 pm ET Monday through Friday or email Green Sprouts at ContactUs@GreenSprouts.com for a full refund or store credit. Green Sprouts asks if you have a product, fill out the form in their alert. They will contact all known customers who purchased the recalled products directly.