Yes, You Can Really Give Your Little Child a Cardboard Box.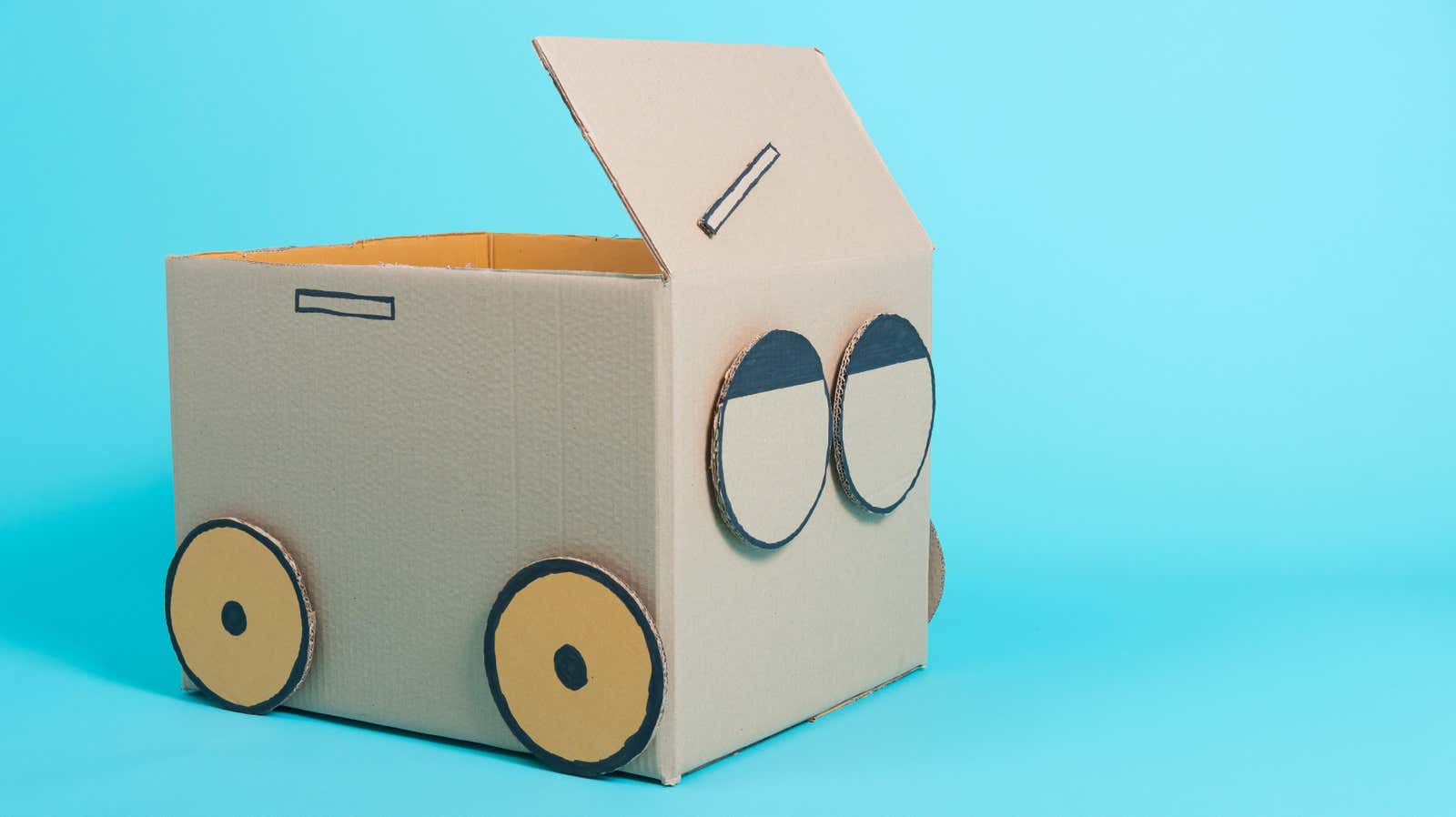 Children can be fickle creatures. The toy they wanted more than anything in the world could lose its appeal in a matter of minutes. But despite the fads and trends, one item has kept kids entertained for generations: the (large) cardboard box.
For a child, a cardboard box big enough to fit inside with a friend or sibling can be anything: a fort, an airplane, a spaceship, an office cubicle, or their personal library. It could also just be a cardboard box that they sit in while everyone else sits on a boring sofa or chairs.
That's why we suggest giving your little one a giant cardboard box – not as a replacement for their other gifts, but as an addition that won't cost much but they'll probably love. Here are some ideas.
How to give a cardboard box to a small child
The first step is to find the right box. If you receive a new large household appliance soon, you are all set. Otherwise, you can either buy a new cardboard box from a hardware store, office supply store, shipping/delivery store, or a large retailer, or visit one of the places where you can often get them for free . Then assemble the box (if it is flat).
Once you have the box, it's time to fill it up. It's up to you what goes in, but keep in mind that you'll have to clean it up (i.e. don't pack the peanuts). Here are some options: a special pillow and blanket for sleeping, plastic marbles that you usually put in the marble pit, or a wad of tissue paper. You can also add some art supplies or props that they can use to transform their box, or some books that they can use as inspiration.
Finally, wrap the box (a bow is an optional but fun touch) and place it under the tree.