Set These Boundaries Before Thanksgiving Guests Arrive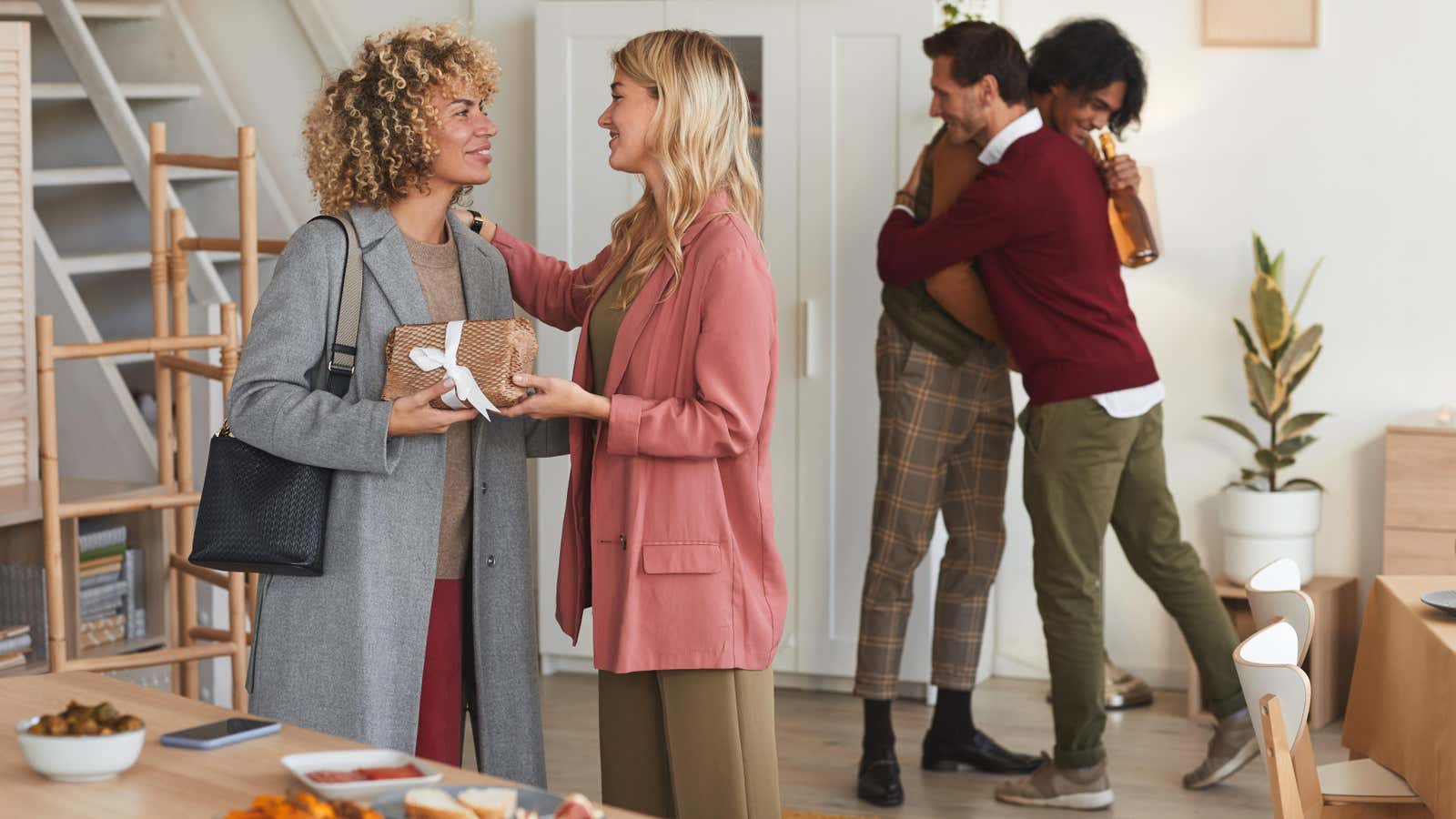 While there is no way to guarantee that your Thanksgiving meeting will be 100% conflict-free, setting some boundaries with your guests before the big dinner can help to at least minimize confrontations and awkward moments. Here are some examples of topics to discuss and agree on before getting together for the holiday.
Come up with a meal plan
Food is an important part of most holidays, so it makes sense that when the main activities of the day are prepped and then eaten, things can heat up. Between competing recipes and cooking methods, not to mention the literal number of chefs in the kitchen, food-related tensions can escalate around Thanksgiving.
If this is an annual issue in your meetings, agree on a plan ahead of time. In addition to specifying who will cook each dish (to avoid duplication and resentment), also set some sort of cooking and reheating schedule to ensure people don't compete for space in the kitchen and time in the oven.
As a bonus, you can also set boundaries regarding comments or harsh criticism of other people's food or cooking methods. This is a great time for people to keep these opinions to themselves.
Get the right time
Being a holiday planner isn't just about letting people into your home on Thanksgiving: it also includes prep work and cleaning up both before and after the event. Therefore, the host and guests must coordinate not only the time of arrival, but also the time of departure.
This will save the host from feeling like they need to kick people out, and give socially anxious guests some kind of timeline rather than facing a gathering that can go on for an indefinite period of time.
Get on the same health and safety page
In addition to being the third Thanksgiving due to the ongoing COVID-19 pandemic, we are also battling early spikes in RSV and flu cases this year. At this point, everyone is not on the same page in terms of the risk they are willing to take to attend holiday gatherings – something you should discuss before the holiday.
These conversations can be uncomfortable, but it's best to have them before Thanksgiving. It is also entirely possible that you and your guests may not be able to reach a natural consensus. If this happens, it is ultimately your choice because this is your home and you deserve to feel comfortable and safe in it.
Respect new and old traditions
In 2020 (and to a lesser extent in 2021), the pandemic has disrupted countless holiday gatherings, leaving many people free to create their own traditions instead of following the ones they were born into or married into. And while more people are feeling comfortable traveling for Thanksgiving again, they may not want to completely abandon their new traditions and fall back on old ones.
If this is (or could be) a problem at your Thanksgiving meeting, bring it up to your guests ahead of time. Evaluate the traditions of the participants – both new and old – and as a group decide which ones to keep this year. Do this with the understanding that you can rotate different combinations of these traditions from year to year so that all are included.