These Trucks Are Being Recalled Before They Catch Fire.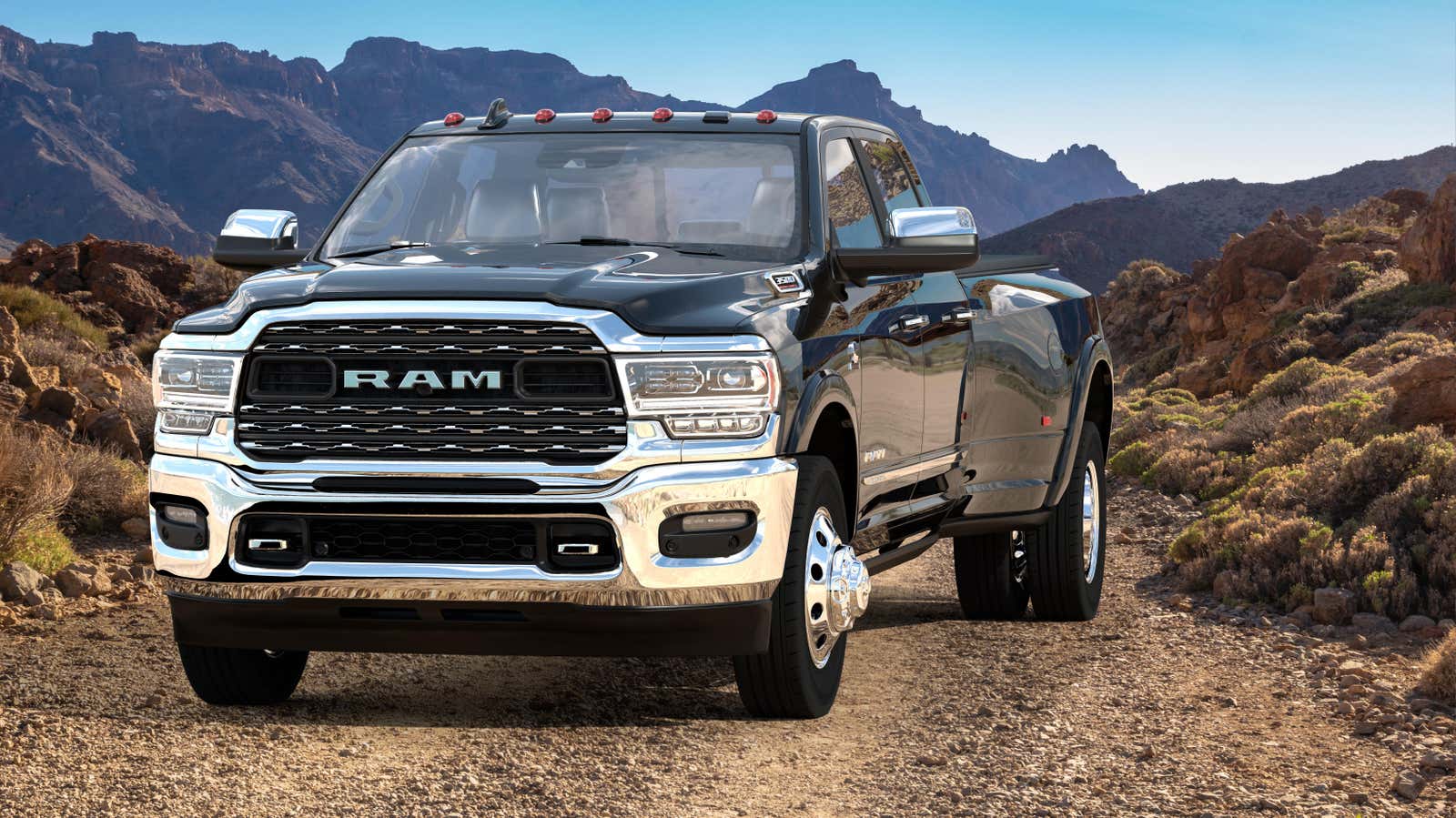 Stellantis, the parent company of Chrysler and formerly Fiat Chrysler, is recalling 280,000 Ram heavy-duty diesel trucks worldwide due to potential fire risk, according to a National Highway Traffic Safety Administration (NHTSA) report.
Stellantis says that some of the trucks may experience pressurization and heat buildup inside the transmission, which can cause transmission fluid to leak from the dipstick tube, potentially starting a vehicle fire if it comes into contact with a hot part of the engine. Between March and October this year, 48 complaints were received, 16 vehicles reported fires, and one person suffered minor injuries, according to Stellantis. There have been no reports of crashes due to this issue.
Before a leak starts, a warning light on the dashboard regarding transmission temperature can come on, according to the company, so drivers should be vigilant and contact their dealers if they see a warning light.
Which Chrysler trucks are being recalled?
The recall is for trucks with 6.7-liter Cummins diesel engines and 68RFE automatic transmissions, of which about 248,000 are in the US. The recalled trucks are listed below:
2020 Ram 2500
2021 Ram 2500
2022 Ram 2500
2023 Ram 2500
2020 Ram 3500
2021 Ram 3500
2022 Ram 3500
What to do if your truck is recalled?
According to Stellaantis, a recall fix is ​​in the works. Owners can still drive trucks, but if the warning light comes on, contact your dealers. You can check if your truck has been recalled by entering the Vehicle Identification Number (VIN) into the Ram recall search tool.
If you have questions about a recall, please contact Stellantis Customer Service at (800) 853-1403. The Chrysler recall number is ZA3 and the NHTSA recall campaign number is 22V835000. If you are affected by the recall, please expect to receive a notification by email dated December 30th.