Test Yourself Before Investing in Limited Edition Sneakers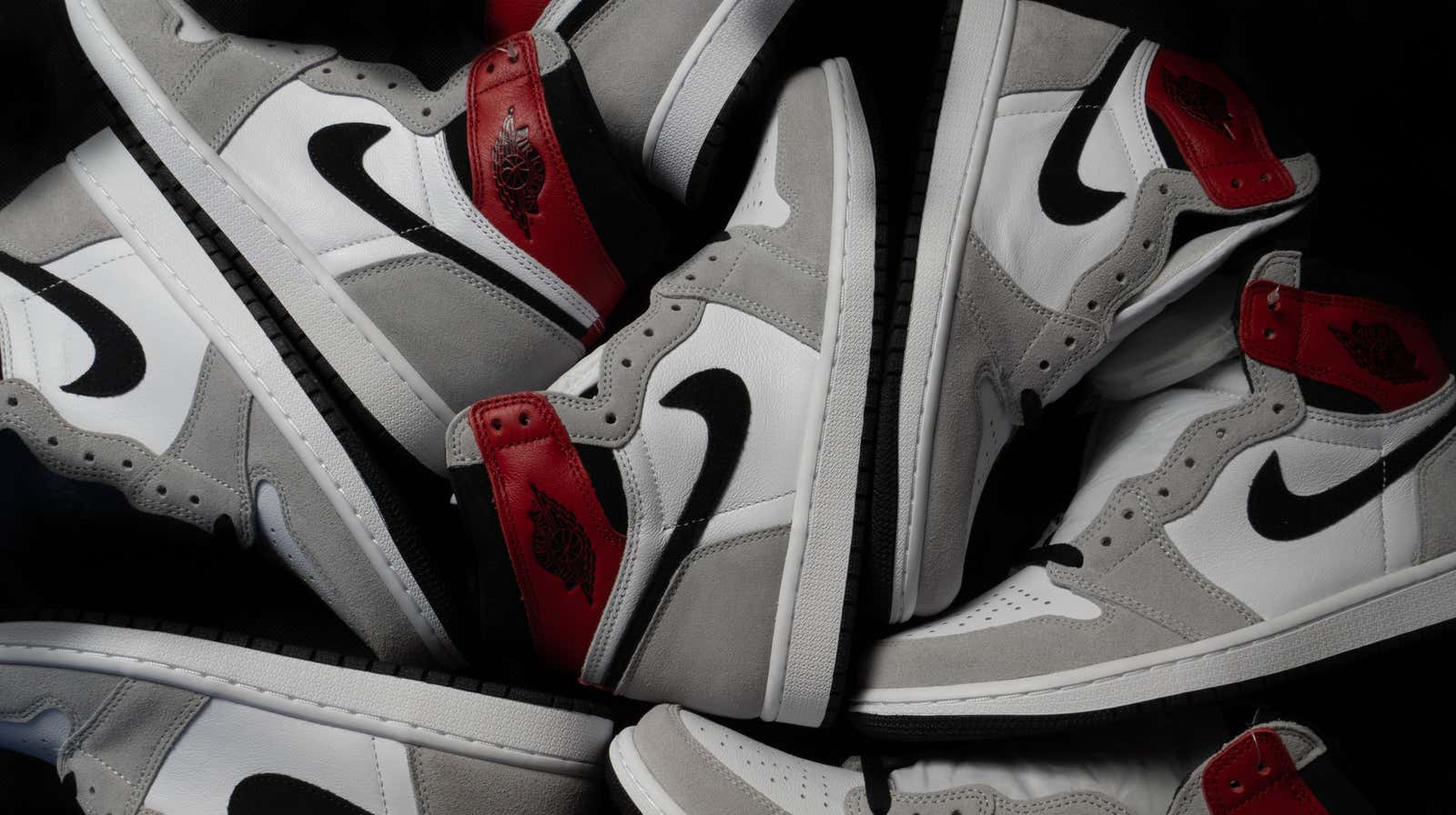 With the highly anticipated Air Jordan 1 Lost & Found due out November 19th, it's a tempting time to start investing in running shoes. The practice of reselling limited edition sneakers is controversial, and any sneakerhead can share their opinion on how the price increase is affecting shoe culture. One thing is for sure, even if you're not into shoes per se, investing in limited edition shoes and reselling them can be extremely lucrative. But is it right for you? Here's what you need to know about the resale value of limited edition sneakers before diving into the sneakerhead game.
Sneakers are a risky investment
First, a brief overview of how the sneaker resale market works. The coveted sneaker is limited edition, although "limited" can mean different things. For example, it is rumored that 500,000 pairs of new Jordans will be released worldwide starting tomorrow . Resellers swoop in and buy shoes directly from retailers or the manufacturer at the retail price. Once they build up their inventory, these resellers increase the price of their shoes and sell them to customers on a marketplace like StockX .
The name StockX is a bit of a misnomer. Investing in sneakers is not like investing in stocks. With stocks, you want to create a diversified and balanced portfolio to reduce your risk as an investor. But to make a profit on your sneaker investment, you need much more specific knowledge of the niche product you're reselling in order to build a smart strategy.
However, investing in sneakers as a commodity still comes with many risks. Even knowledgeable sneakerheads cannot always accurately predict the potential resale value of a particular shoe. This is a rapidly changing market and many limited edition shoes have no long-term value for investors.
Hype (and research) is everything
As with most other business ventures, your investment in running shoes depends on the basic principle of supply and demand. Taking this week's Jordan release as an example: as sneakerhead YouTuber Keith Adam explains in this video , the undeniable hype surrounding these limited edition sneakers, combined with the promise of "only" 500,000 pairs worldwide, suggests that these sneakers will be beneficial to resellers. Their retail price is $180, and Adam is one of many who price resellers above $300, making your initial investment worthwhile.
But be aware of all the hidden resale costs. For example, StockX charges sellers a 10 percent transaction plus a 3 percent payment processing rate. Complex explains what this means for resellers: "…if you retail shoes for $100, plus $8 sales tax and $10 shipping, you get $118 to start. If you resell these $200 shoes as the first seller on StockX, you will be charged $20 transaction fee and $6 processing fee. When all is said and done, you've earned $56."
After all, all salespeople say the same thing : you really need to know what you're doing. The hype is directly related to the cost of the shoes, and the hype is unreliable.
Tips for Investing in Running Shoes
If you're interested in getting into the game, consider the following tips from Richard Xia, CEO and co-founder of the Novelship sneaker market, which he shared with AsiaOne .
Resale value depends on hype and authenticity
Non-original shoes have no resale value. If you are going to resell shoes, make sure you are getting your shoes from a trusted source as most platforms use some form of authentication to avoid being scammed.
You can't fake it until you make it
You need to do a lot of research and learn how to speak the language of sneakerheads before jumping in. Track trends and look for patterns in the resale of brands and shoe lines that interest you. You will make a better investment. options if you have an internal understanding of the product and the community.
Invest in a bot
Many resellers rely on bots programmed to automatically buy a large number of shoes at once. These boots are expensive ($1,000 to $8,000 I think), but they're becoming increasingly important to gaining a foothold in the market, according to sneaker sales expert Ari Sarafian in an interview with Complex .
bottom line
Any investment in the resale of limited edition shoes will come with a Jordan-sized leap of faith. The risk will be a little less scary for the tried and true sneakerheads who have studied the trends and understand how to accurately gauge the hype around the next big release.
So before you start investing in shoes, start by investing your time. Immerse yourself in sneaker culture and hone your craft in finding shoes that are most likely to be a profitable investment.