Everything That Homeowners Insurance Doesn't Cover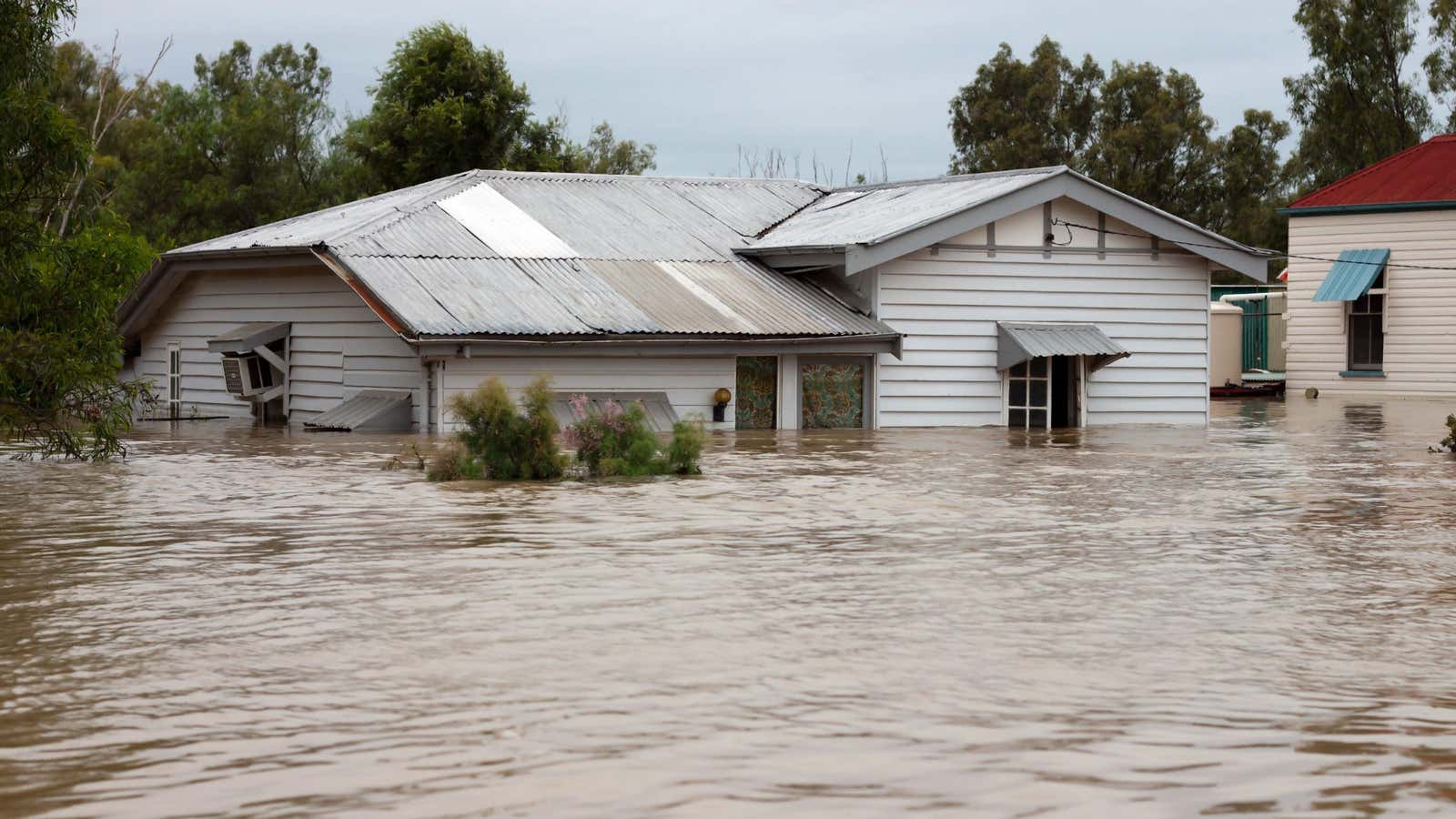 If you're lucky enough to own your home, you've undoubtedly experienced the pain of buying homeowner's insurance (if you have a mortgage, you probably didn't have a choice, as lenders usually require it in the terms of the loan). Considering the money you've invested in what is probably your biggest asset, the peace of mind insurance that gives you can make the process, and premiums seem like a small price to pay for peace of mind – until you call your insurer to make your first claim, and a friendly voice on the other end of the line informs you that your homeowner's insurance covers a surprisingly narrow list of accidents. I'm here today to tell you (from bitter experience) that the most common word you'll hear from your insurance agent during the claims process is "no." If you think you're safe from natural and financial disasters because you pay your homeowner's insurance every year, think again. Here's everything your policy probably doesn't cover.
Natural disasters
This regularly hits the minds of new homeowners: homeowner's insurance usually only covers some natural disasters , or "acts of God." Did an earthquake destroy your home? It's a pity. Is a sinkhole opening in your living room? I hope you have savings because insurance doesn't care. When my house was flooded by a hurricane a few years ago, my insurance agent sighed sadly and told me that there was nothing—literally nothing—he could do to help.
Delayed Service
Generally speaking, anything that you can reasonably be expected to keep in good working order in your home will not be covered . If you fail to fix the roof and it leaks, leading to mold and water damage, your insurance won't pay you a cent because you really should have kept your home better. The best way to think about it is that insurance covers – at best – unforeseen events. If you know something has the potential to be a problem, you should fix or replace it as soon as possible because your insurance won't help when it results in a much bigger mess.
Sewer backup and water damage
You might think that raw sewage entering your home would be one of those "unforeseen events" that insurance should cover, but this rarely happens . You can – and probably should – purchase a separate policy (or "rider") for these events. This also applies to a wide range of water damage claims – if the water damage is due to a back-up channel, a flood, or a slow leak from a poorly maintained roof, you're pretty much SOL on the insurance end. However, "sudden and accidental" water damage—for example, due to a burst pipe, if the incident did not occur due to negligence—may be covered.
Infestation by beetles and rodents
Insect infestations such as termites or carpenter ants, or rodents such as mice or squirrels , are most likely not covered by your insurance because the problem is usually blamed on your failure to maintain proper maintenance. Insects and pests can cause a lot of damage to your home, but your insurance agent will probably tell you that you should have paid more attention and called in an exterminator sooner to prevent the policy from paying off.
Trampolines, trampolines and treehouses
Come to think of it, it's no surprise that your landlord's policies are pretty anti-gay. Things like trampolines and diving boards are usually excluded from insurance coverage because they are considered obviously dangerous. If so, you can buy an additional insurance policy to cover them, but don't assume that they are insured just because they are physically part of your property.
Damage repair
Many people assume that if you damage your home during renovations, your homeowners insurance will kick in, but that's not a guarantee. Your policy may cover some repairs , but check with your agent before making such an assumption. Some policies do not cover anything related to repairs, while others may cover a certain amount.
Keep in mind that your insurance will almost never cover issues related to unauthorized repairs. If you skipped a demolition permit to cut costs, or opted to do it yourself without licensed contractors, you probably won't get paid if you accidentally burn down half of your home or collapse your backyard deck.
Business use
If you've ever rented out part or all of your home to guests through a platform like Airbnb, any damages that result will probably not be covered. Your insurance company will most likely consider this a "commercial use of your home" and expect you to take out separate insurance to cover this liability. In other words, if people rent your house for the weekend through VRBO and destroy it in the process, you won't get any relief from the standard landlord policy.
Service lines
The utilities that run your home—electricity, gas, and water—are a complex issue when it comes to insurance. Most standard homeowner policies only cover pipes and wires inside the home—the part of the utilities that are outside the home, even if they are on your property, is not covered. This means that if a water pipe burst in your basement, you probably have a claim, but if that same pipe burst in your backyard and flooded your basement, you probably don't. The good news is that you can usually purchase additional coverage from your insurer or some kind of "protection plan" from the utility company, which will act as additional insurance in such cases.
Homeowner insurance policies vary, so it's worth sitting down and reading yours, and contacting your agent with any questions you might have. You may be surprised – pleasantly or not – at what your policy actually covers, and understanding this means you can take steps like buying additional coverage. At the very least, understanding what is actually covered means you can plan ahead for those nasty natural disasters.