The Right Way to Clean Your Fireplace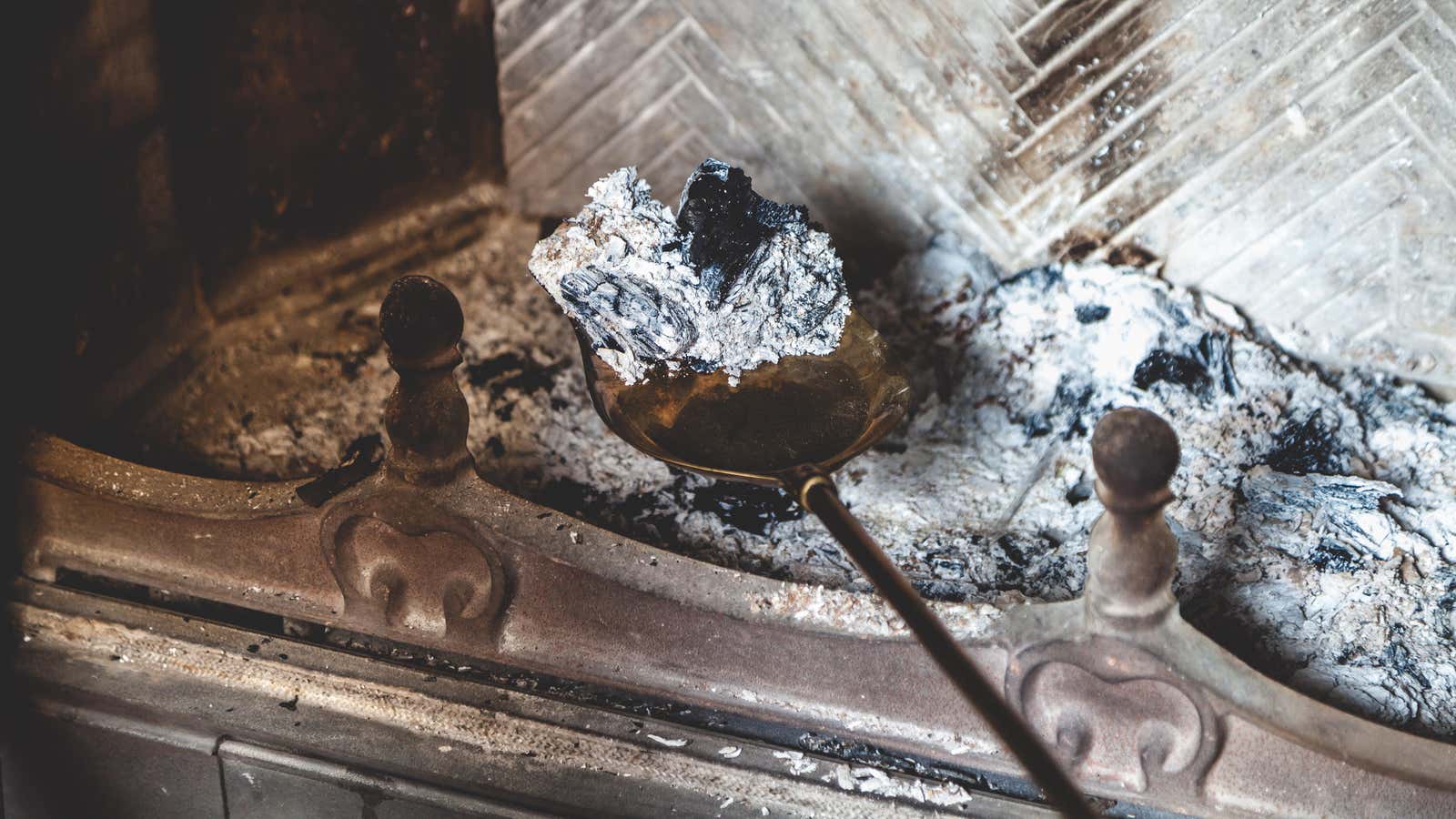 Ideally, you should thoroughly clean your fireplace in the spring, after you have used it for the last time of the season. But if that hasn't happened – or if you want to spruce it up for use this fall and winter – now is the time to do so.
We've already talked about how to clean a gas fireplace , but what about wood burning fireplaces? Here's what you need to know.
How to clean a fireplace
As we've said in previous articles, it's important to make sure your fireplace and chimney are up and running before winter sets in to maximize warmth in your home and minimize drafts. key.
Here's how to clean a wood burning fireplace :
Preparatory work
No matter what time of year you clean your fireplace, wait at least 24 hours after your last fire to make sure everything has cooled down. Also, things will get dirty, so put down a couple of rags (or some old sheets), wear clothes you don't mind getting dirty, and a face mask, goggles, and gloves.
Empty the furnace
Have a bucket or small trash can ready with a sturdy trash bag. Start by removing any large pieces of burnt wood, and then the firewood and grate.
Use a fireplace shovel (probably hanging from an accessory rack next to the fireplace, but if not, any real or makeshift shovel will do) to scoop out the remaining ash and debris left in the firebox. Then use a small hand broom and dustpan to sweep out whatever is left. Finally, use a vacuum cleaner to pick up dust and any other particles that are hiding in the back or corners of the firebox.
Clean firebox
Then mix the cleaning solution; either :
Pour your chosen solution into a clean spray bottle, then carefully spray the walls and floor inside the firebox. Leave for five minutes, then scrub all surfaces with a stiff bristle brush, using more cleaning solution as needed. Rinse the inside of the firebox with clean water and allow it to air dry.
Clean the fireplace doors
Mix another cleaning solution, this time: 1/4 cup warm water, 1/4 cup white vinegar, and 1/4 cup cornstarch. Stir until a smooth paste is obtained, then use a microfiber cloth to apply the paste to the glass fireplace doors. Leave for 30 minutes, then use a newspaper to buff the dried paste until the glass is shiny.
Instead of mixing this paste, some people prefer to dip a damp cloth into old fireplace ashes and polish the glass that way, but this is generally dirtier and less effective.
Clean other parts
Finally, clean the rest of your fireplace's accessories: screen, wood, and tools. If possible, clean these parts outside, in the garage, or in a deep sink. (If you don't have them, lay down a thick plastic tarp and do your best.)
If you have previously prepared a solution of vinegar and water, you can use it to clean the rest of the fireplace and accessories. Otherwise, dish soap and warm water will do. Basically, just scrub everything using hard-bristled brushes, rags, and a steel wool if needed. Don't forget to clean both sides of the screen.
When you're done, rinse everything with clean water, then let it air dry before putting it back in the fireplace.