You Can Get a Super Cheap Christmas Tree From the Government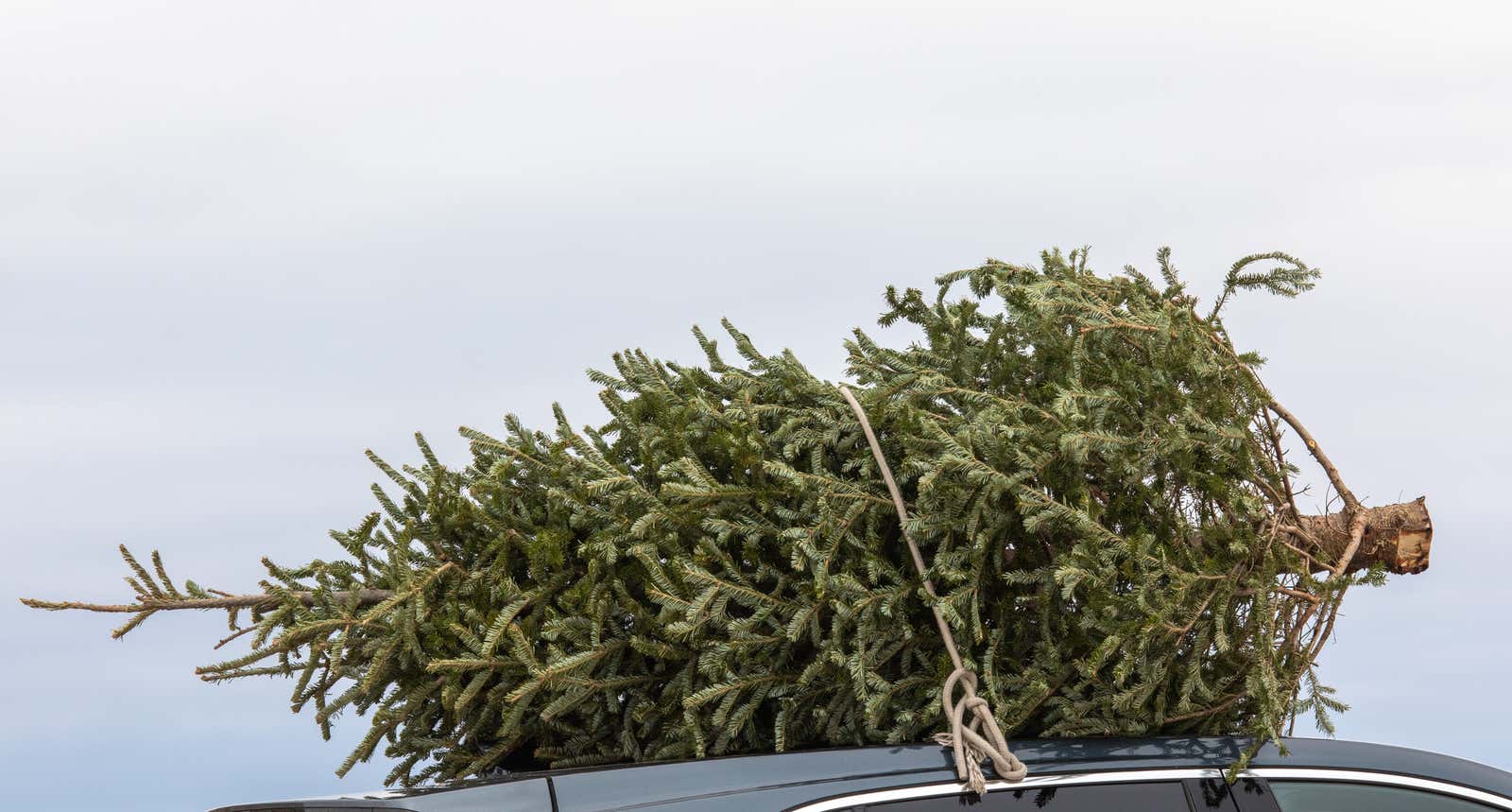 Cutting down your own Christmas tree is often illegal, but the USDA Forest Service is all for it—as long as you follow the right channels. This month, you can purchase a Forest Service-issued permit to cut your own tree, subject to certain rules (which may vary by forest). Before you grab your ax and head into the woods this holiday season, here's what you need to know about the tree felling permit program.
Get permission to cut down your own holiday tree
The USDA Forest Service sells Christmas tree permits through Recreation.gov . Prices range from $5 to $20, depending on the location of the forest. To pre-purchase a permit and find a local participating forest, use this site . The site also has tips and tricks for choosing a felling site that you need to learn before you start cutting a tree.
Once again: you can only cut trees located in specially designated and approved areas in the forest . This permit program is administered by the USDA Forest Service, which is not the same as US National Parks. If you're not sure if you're allowed to trap a tree in a particular area, visit this page on Recreation.gov and enter either the name of your state or the name of the forest you have in mind.
How cutting down your own tree helps the forest
According to Recreation.gov , cutting down and removing your own holiday tree contributes to good overall forest health. As part of this permitting program, you will help thin out densely populated stands of small diameter trees. Removing trees already designated by the Forest Service allows other trees to grow bigger and stronger. Plus, you'll get the pride and satisfaction of cutting down the perfect Christmas tree for your home. This is a real win-win.
Permits are selling out, so be sure to get them before the busy holiday season starts.