Why You Should Ignore Early Black Friday Deals This Year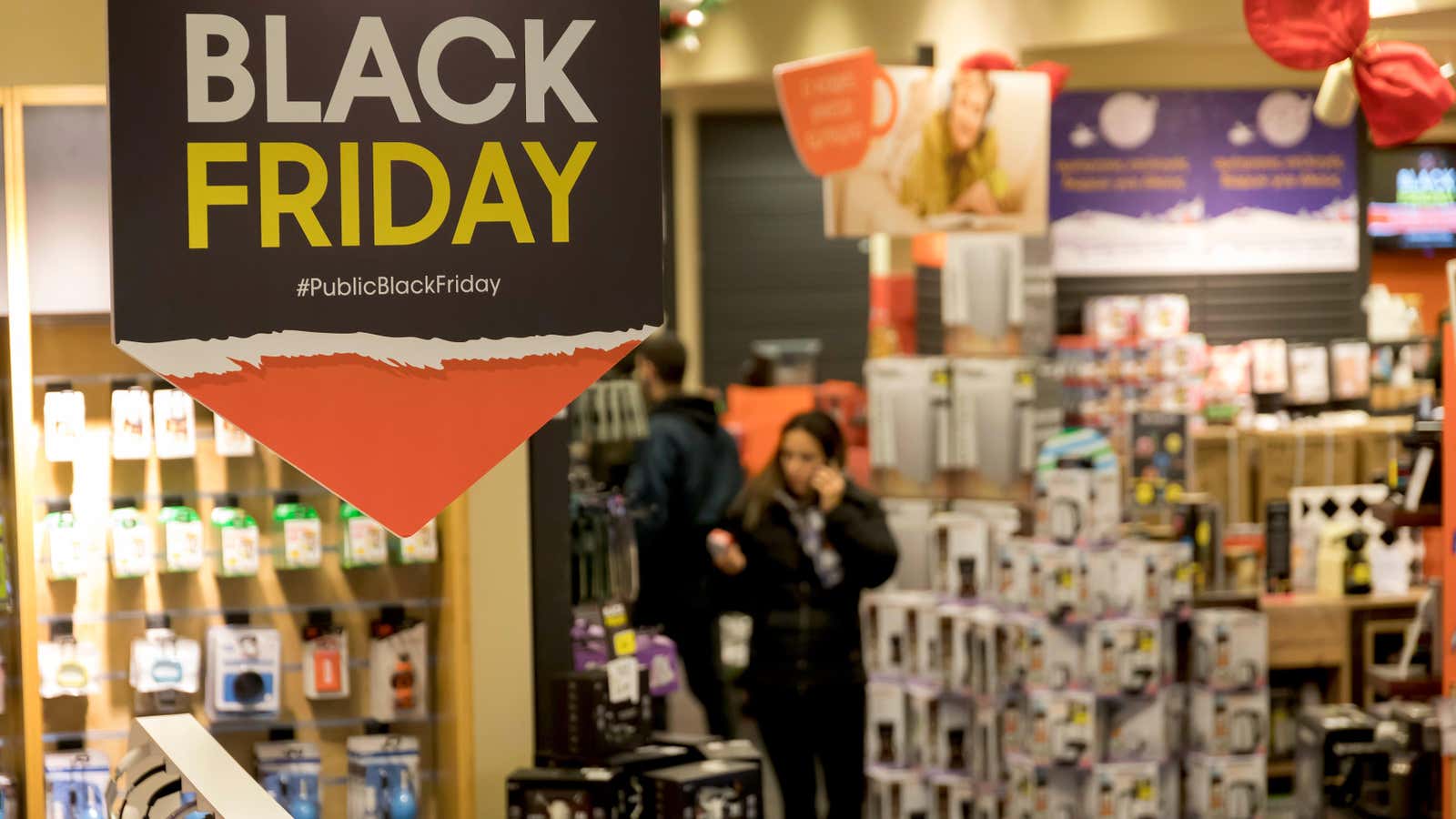 We've all felt the impact of inflation this year , no matter where you live in the United States: higher gas prices, rising rents and skyrocketing utility bills. But how will inflation affect the most sacred shopping day of the year: Black Friday? Here's how we expect this year's holiday sales to play out, and which strategy is most likely to land you the best deals.
Will inflation slow down holiday shopping?
It is true that inflation has raised the prices of many things, such as groceries, pet supplies, home improvement projects, and medical supplies, but not everything . According to the Retail Dive report , the prices of electronics, toys, books and jewelry have dropped significantly compared to last year.
And while some prices have been affected by inflation, August retail spending has risen nearly 10% this month alone, indicating that shoppers are willing to spend. Despite worse deals and higher inflation overall, buyers won't hesitate to purchase deals this holiday season, experts predict.
Offer increased this year
According to Matthew Isaak, professor of marketing at the Albers School of Business at Seattle University, we can expect an oversupply from retailers this Black Friday. "There is an oversupply that is different from last year," he says. "Many retailers will be looking to get rid of it aggressively."
This excess is partly due to consumer behavior earlier this year, which may have been fueled by price inflation and fear of a potential recession. Some people may have refrained from shopping, resulting in many retailers having too many items this shopping season.
In response, many retailers launched their deals earlier this year to try and shed some of that oversupply, but these deals are just a marketing strategy, according to Isaac. He says that as Thanksgiving approaches, retailers will be restocking and repricing their inventory, and if there are still many left, they will be more aggressive in their Black Friday deals.
The Best Holiday Shopping Strategy for 2022
Last year, the advice from experts was to close deals as early as possible. This year, the waiting game is a strategy. "Wait and see how things look closer to Black Friday," Isaac said. "For larger tickets, you can get better deals if you wait longer."
In particular, items that people wanted to buy or upgrade when the pandemic first hit should have strong sales in November. Televisions , for example, have been prime targets during the pandemic and manufacturers have been aware of this. In order to have enough supplies, they increased their warehouses. But due to inflation, many retailers weren't able to sell as many merchandise as they expected. These events are queuing up to be the perfect storm for Black Friday deals for TVs.
One caveat from Isaac is that you will have to pay more for shipping during Black Friday than it is now for earlier deals. A surge in sales at the height of the sales season will cause an increased demand for delivery.
With that in mind, if you're planning on shopping on Black Friday, do it wisely . Make sure you're actually getting a good price by using price trackers like camelcamelcamel , Honey , or Capital One Shopping . These trackers also show you different retailers selling the same items so you can easily compare prices, and you can set up price alerts so you don't have to constantly check for price drops.