Season Rice and Pasta With Leftover Brine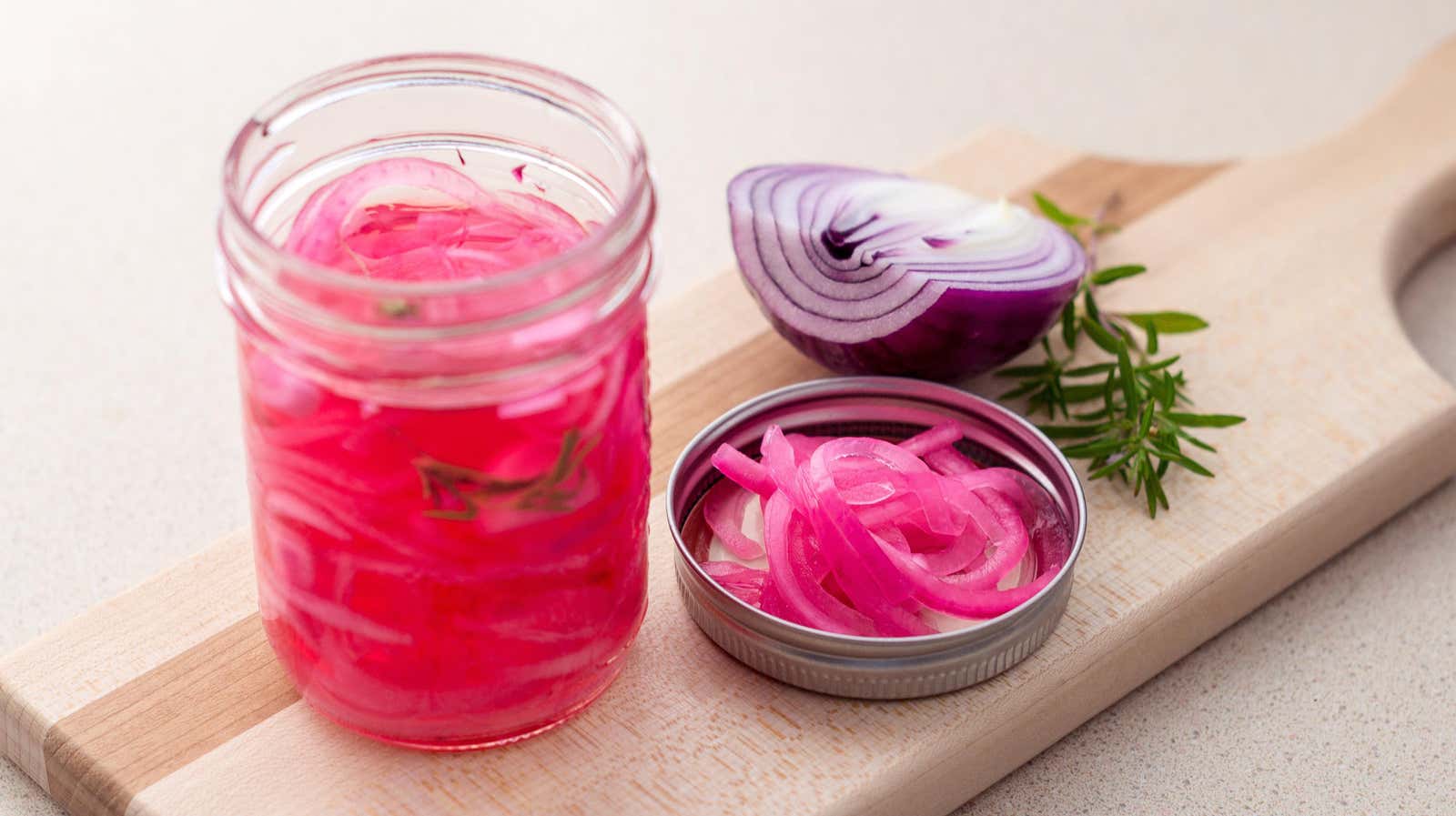 I'm something of a cucumber collector. I have a special refrigerator for pickles, the walls of which contain a wide range of salty beauties. I love salty and sour vegetables, but I never feel sad when I finish them because it means I can start cooking in brine.
Pickles are valuable because they contain a lot of flavor in a small amount of liquid. I used to love splashing leftover brine into martinis (especially cucumber, tomato, and caper brine). But I don't drink that much anymore, so now I pour them into large pots of rice and pasta.
Do you have extra olive brine? Add it to spaghetti water for a very savory spaghetti alla puttanesca. Pour the remaining caper brine into the pot of rice and serve with chicken thighs and garlic sauce. A Pepperoncini brine would also be good, as would a pickled onion brine, which has the added bonus of turning your rice a beautiful purple color, depending on the type of pickled onion and the amount of brine used.
Don't limit yourself to vegetables: canned lemon brine adds a tart, flowery, salty note, while leftover feta brine can turn your regular rice into creamy, savory rice with cheese. (I also used feta brine as a pork chops brine; it was incredible.)
The amount of brine you can use depends on the amount of brine you have, its sodium content, and your personal preference. You can add little by little, or you can forgo plain water entirely and use only brine for a very savory taste (I do this with feta brine and it works). Be sure to subtract this amount of plain water from each serving of brine – it's not a big deal for pasta water, but you don't want to mess up the liquid to rice ratio, especially if you're cooking. it 's on the stovetop .