This Is When It's Supposed to Get Colder This Fall (Earlier Than You Think)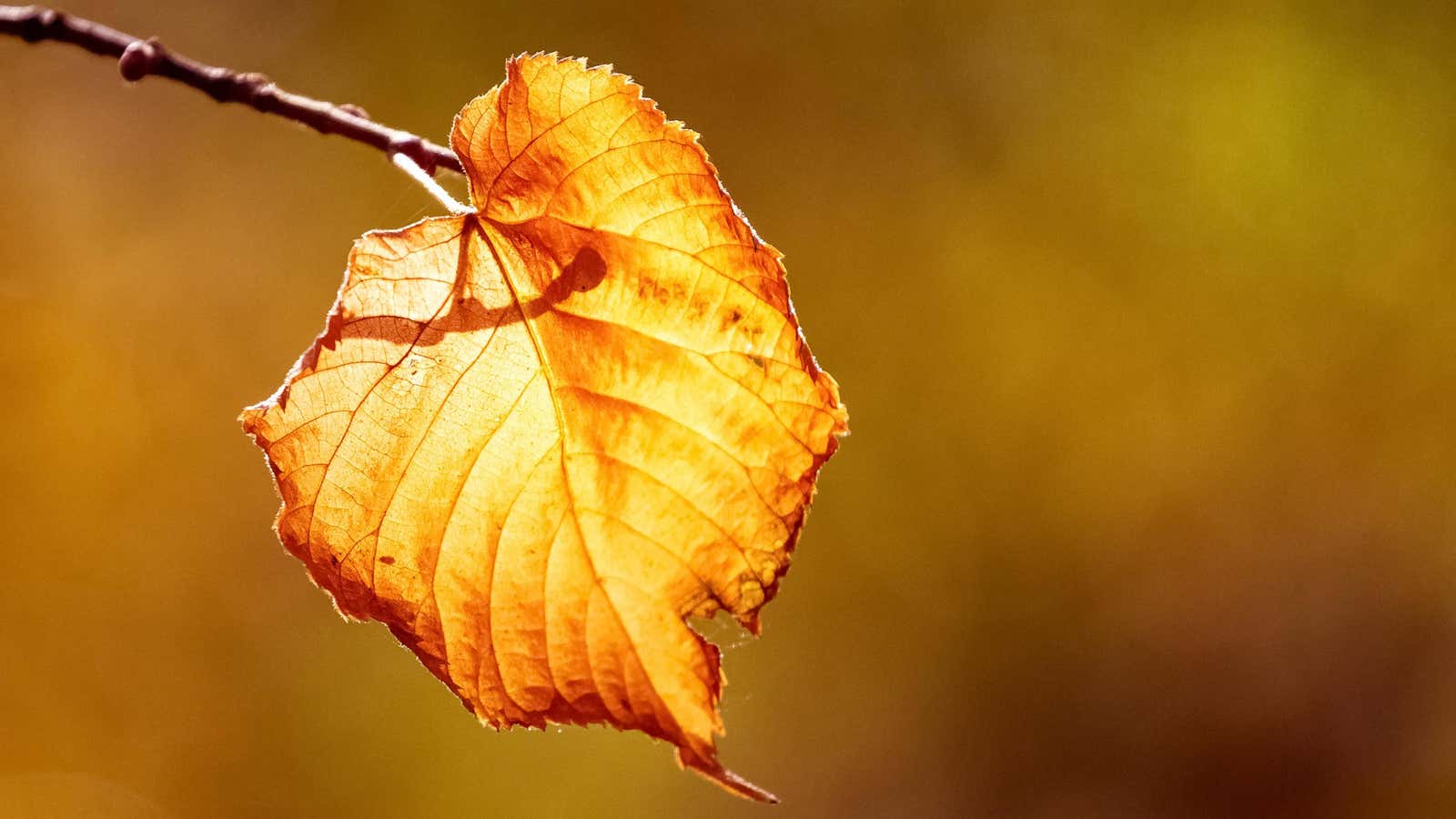 After a scorching summer across the country, cool, breezy autumn weather sounds particularly refreshing this year. And as the days get shorter and the season approaches, you might be wondering when the warm weather (and stink bugs ) will arrive.
Fortunately, the experts of the Farmers' Almanac once again made forecasts for the coming months. Here's what you need to know.
When to expect cold weather this fall
The fall equinox , which this year occurs on Thursday, September 22 at 9:04 pm EST, marks the official start of autumn. And according to the Farmers' Almanac , the season will bring cooler-than-usual temperatures across the country.
This cooler weather will then give way to colder, wintry temperatures starting sometime between late October and the second half of November, depending on your location. And once temperatures drop, we can expect the thermometer to stay in place for the rest of the year.
Before we get to the Farmers Almanac's rainfall forecasts, here's a map with their extended forecast for Fall 2022:
Precipitation forecast for autumn 2022
While most of the country is now in drier-than-average conditions, Farmers' Almanac experts predict that autumn will bring much-needed rain – at least in some areas.
In fact, the Great Lakes, the Ohio Valley, the Midwest, Texas and adjacent states, the Rocky Mountains, and the Great Plains are likely to see more rain than usual this year. In these regions, there can be quite a lot of cloudy, windy and rainy days in October.
The combination of low temperatures and rainfall means that snow will fall this fall, including as early as Halloween. And in some parts of the country, there could be a lot: The Farmers' Almanac predicts unusually early heavy snowfall in the northern Rocky Mountains and plains in late October.