The Best New Tool for Spending Airline Miles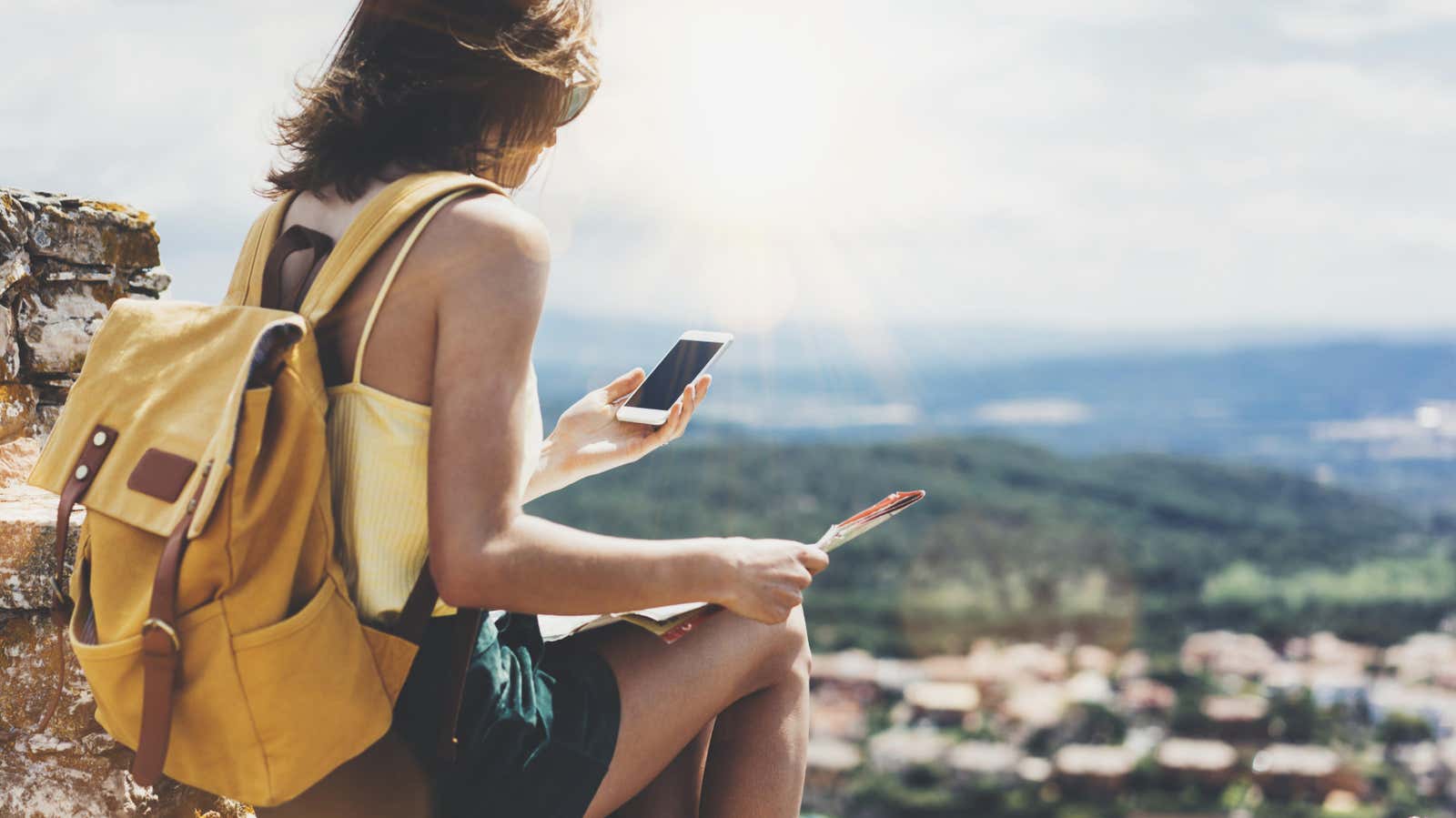 You've been saving frequent flyer miles to plan your dream trip, but when it's time to use them, you either a) can't find seats, b) it costs three times the miles you have, or c) there are five stops in every direction, there is a new tool that can help: point.me.
Make this decadent duck frosting with just two ingredients
Thursday 13:57
Stop following terrible life advice and do this instead.
Wednesday 13:01
(Extra tip: Instead of earning frequent flyer miles with one airline, consider earning flexible bank points like Chase Ultimate Rewards—you'll have much more flexibility when it comes time to redeem them.)
What is point.me?
Point.me automatically searches for available routes from over 150 airlines and is compatible with over 30 loyalty programs so you don't have to waste time navigating different websites. For example, if I wanted to use my miles to fly from Grand Rapids, Michigan (GRR) to Istanbul, Turkey (IST), I would usually like to check out a lot of different rewards programs given that I have airline miles with multiple different airlines and banking points in several different banks. With point.me I can do one search for every date I can travel.
From there, point.me gives me the ability to filter results by points, fastest flights, and point.me selection. After filtering by points, I found that the cheapest option for my travel date was to spend 30,000 American Airlines miles plus $57 for a two-stop itinerary. Not too bad for flying out of a small airport and across the Atlantic to Istanbul.
You can also connect your rewards programs to point.me if you have an Award Wallet account (and every traveler really should have one). If you have linked your accounts, point.me may automatically exclude any flights that do not have enough miles to book.
How much is point.me worth?
In addition to being able to only search for one origin, destination, and date at a time (which can be a limitation if you're flexible), point.me isn't free.
Point.me Standard Plan costs $129/year or $12/month. If you use miles frequently, paying an annual fee might make sense, but if you only travel once or twice a year, paying $12 a month can be a good deal to save a lot of time and find the best redemption options for your miles, especially if you you have miles on different programs or flexible bank points. Point.me also offers a $260 annual premium plan that provides discounts on concierge services.