How to Get the Best Exchange Rate Before Traveling Abroad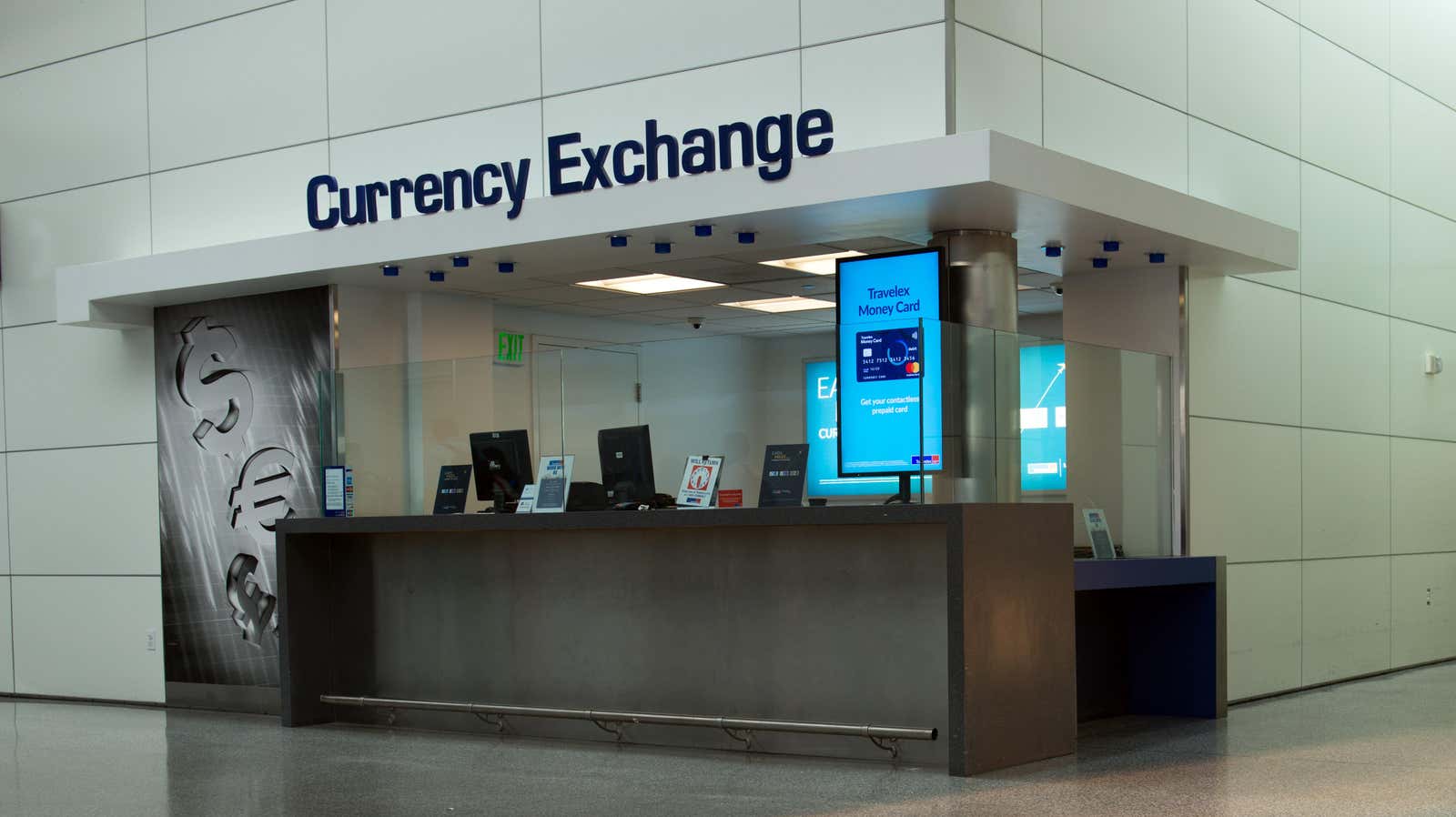 If you are leaving the country this summer, there are two things you should do ahead of time. First, make sure the tourist destination you are visiting is not overrated . Second, make sure you exchange your currency before you leave the country. I understand that when traveling abroad, the to-do list can be long and cumbersome. But if you put this task aside, your wallet will feel its full weight as soon as you approach someone else's ATM.
5 Tips for Flying a Coach Like a Pro
Tuesday 15:23
3 things in your house that you probably need to replace
Monday 11:29
The cheapest way to convert currencies
When it comes to currency conversion, you won't get a better deal on an exchange than you would at your own bank. For example, Bank of America does not charge its customers foreign exchange fees for more than $1,000 and only charges a flat fee of $7.50 for orders below that amount. TD Bank has a similar $7.50 currency exchange fee, but with a $250 minimum order and a $1,500 maximum order. Investopedia cites local banks and credit unions , which also usually have solid rates.
However, some banks, such as Wells Fargo , offer less attractive currency exchange options. They don't charge a fixed fee, but instead give you a smaller return on the money you exchange. After entering some numbers into their currency calculator , it seems like you can expect to pay between 4% and 10% on a currency exchange, depending on the currency. They note that these rates change daily.
While not as good an option as the previously mentioned banks, it will most likely be a better rate than what you pay at the airport. Conde Nast Traveler explains : "It's no secret that airport exchanges are an expensive option for exchanging money. Most of them charge a $5 to $15 commission or service fee, and the exchange rate you get can be 7 to 15 percent worse than the standard bank rate."
If you don't know how much currency to convert, visit the Budget Your Trip website for the average daily expenses a person spends on food, transportation and extras in any given country. It is a reliable tool to start budgeting for international travel. Also, it's worth noting that there are a few countries that accept American money as a last resort, especially merchants in tourist areas. However, there is usually a significant mark-up for this, so the exchange rate will be much worse than if you had just converted your currency in the first place.
What you need to know when using a credit card abroad
If your prerogative is to avoid currency exchange problems altogether and just use your credit card while you're abroad, there are a few things you should know. First, most banks charge fees for transactions abroad. Typically, this is a percentage fee charged on every purchase you make overseas. Usually it is about 3% . If you have either this option or a fixed rate fee for currency exchange through your bank, the latter option will save you money (assuming you spend over $250 and can get the currency). exchange at a flat rate of $7.50).
Second, several companies issue credit cards with no foreign transaction fees, including Chase , Bank of America , and Capital One . These cards will come in handy for those who travel the world frequently, although it's a good idea to carry some cash with you just in case.