Why You Should Factory Reset All Your Old Technologies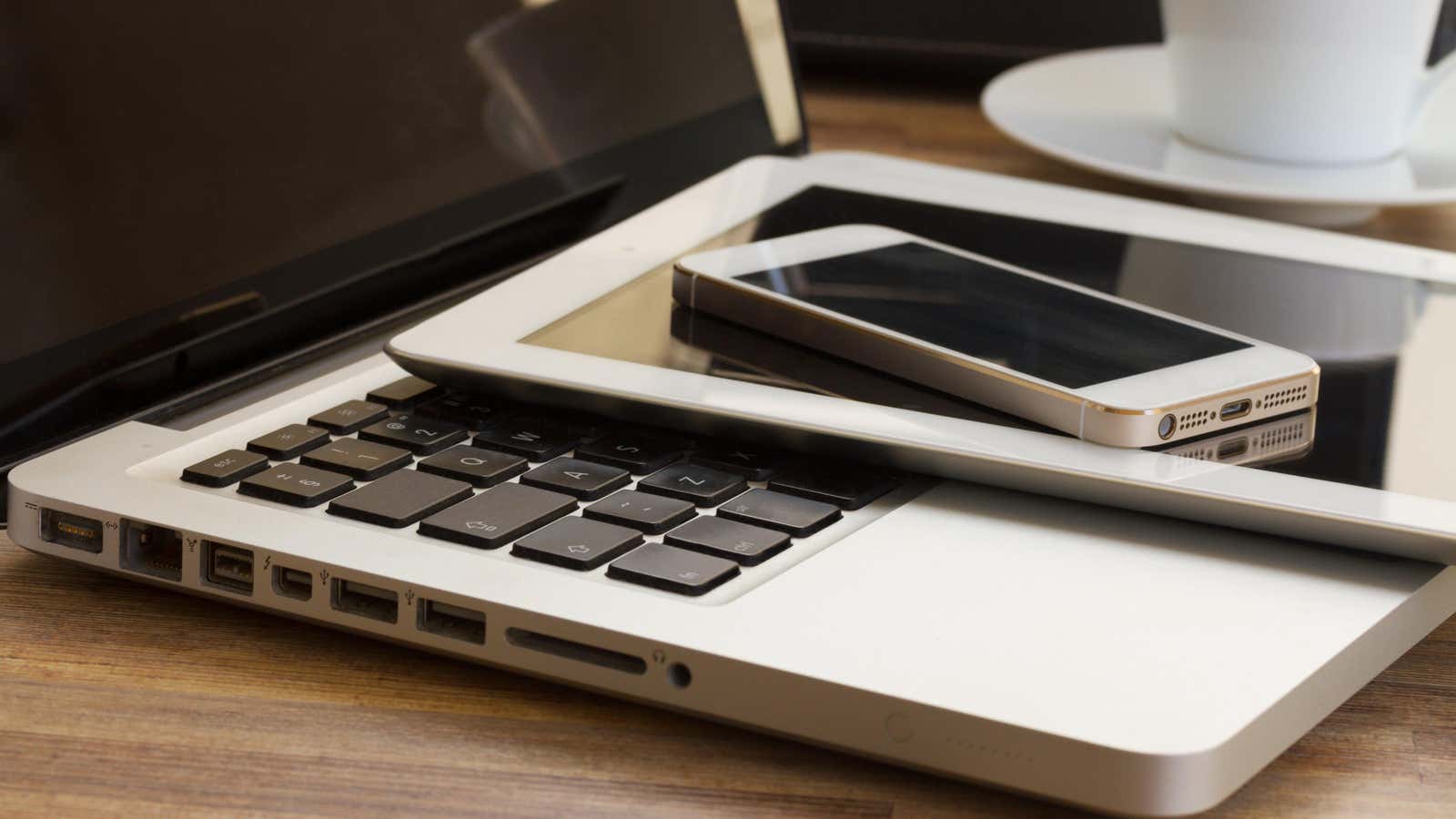 Think about technology in your life. Your phone full of messages and photos; your computer, a perfectly balanced chaos of work and play; your game console, with games you haven't played halfway through, completely filling up the internal memory. Your technology is well used and that's good. Now delete it. Destroy your hard drives. Reset all appliances to factory settings. Accept erasure .
No, I have not lost my mind. I'm not advocating burning your digital photos or erasing all your treasured conversations. I'm not saying that you need to delete your data permanently, I'm saying that you need to restore your devices to the state they were in when you bought them. If this sounds contradictory, let me clarify.
Why You Should Factory Reset Your Devices
All technology—computers, phones, tablets, consoles, whatever you have—slows down over time. Software updates are getting too advanced for the hardware it's running on, hard drives are getting maxed out, apps and programs are demanding more and more from your CPU and RAM. Many of these factors are a fact of digital life and cannot be changed. However, some slowdowns are not inevitable.
Operating systems aren't perfect, and sometimes we live with buggy software that doesn't get fixed. This can manifest as a recurring glitch, such as the keyboard not showing up correctly from time to time, an app refusing to open, or your cellular signal dropping. Your game console may be taking longer than it should to exit the game when you press the home button, or you may be having problems connecting to your controller. Turning the device off and on again can often fix small problems like these, but when there is a real software problem, it always comes back.
Another problem that occurs on computers large and small is junk files. Downloading applications, documents, programs, etc. to your computer for months or years, you get a lot of files. While you can always delete large files that are easy to find, there are many smaller files that are difficult to find and erase. While this is not a problem for devices such as smartphones and game consoles, all computers also have system files that you have nothing to do with. These types of files can also ruin the overall experience of using your technology, even if you never encounter them on the surface.
There are many small fixes, but nothing like a restoration
There are various mitigation strategies that can be used to address these issues. You can use programs to help you remove junk files from your computer, such as those built into Mac or Windows. Defragmenting your PC's hard drive or repairing the database on your PlayStation are two ways to clean up internal memory and speed up the process ( more on that here ). Now you can even reinstall the OS on some devices without deleting any data.
But, if you can handle it, a factory reset will take care of everything in one fell swoop. When you restore a device, you erase all of its data and then install a new version of the OS to work with. If you have backed up your important data beforehand, nothing essential will be lost and you can take your time adding only the files you need to your device and not the mess you have been dealing with for so long.
Currently, all my important data is archived and tied to the cloud. This is true even on the Switch, as cloud saves ensure that my game files are never lost. This way, erasing my devices is not a problem: when they boot back up, I just log into my accounts and select the data I would like to see on my system. Photos, videos, messages, games, it's all there, only now they're powered by something completely new.
Speaking of which, a factory reset gives you the ability to make your device feel like you just bought it. There's always something shiny and new around the corner in the tech world, but when you reboot your existing products, you might not be as tempted to upgrade. That's a big part of why I try to update my devices from time to time: I like it when my tech looks new, even if it's five years old.
How to reset the device to factory settings
Factory reset may appear as different options, depending on the device in question. On a Mac, you'll need to boot your computer into recovery mode , then clean up your hard drive and reinstall macOS. Windows makes things a little easier, as you can find all the options you need in Settings > Update & Security > Recovery .
On iOS, you can go to Settings > General > Transfer or Reset iPhone > Erase All Content and Settings , while most Android devices should be able to reset from Settings > System > "Reset options" > "Delete all data (factory reset)" . Game systems often refer to factory resets as "initialization". For example, on a Switch, you'll find this option under Settings > System > Formatting > Initialize Console .
If you are trying to reset a device not listed here to factory settings, we recommend looking online for steps. Often the device manufacturer has detailed instructions on how to properly reset their product.