Why You Should Get Your REAL ID Now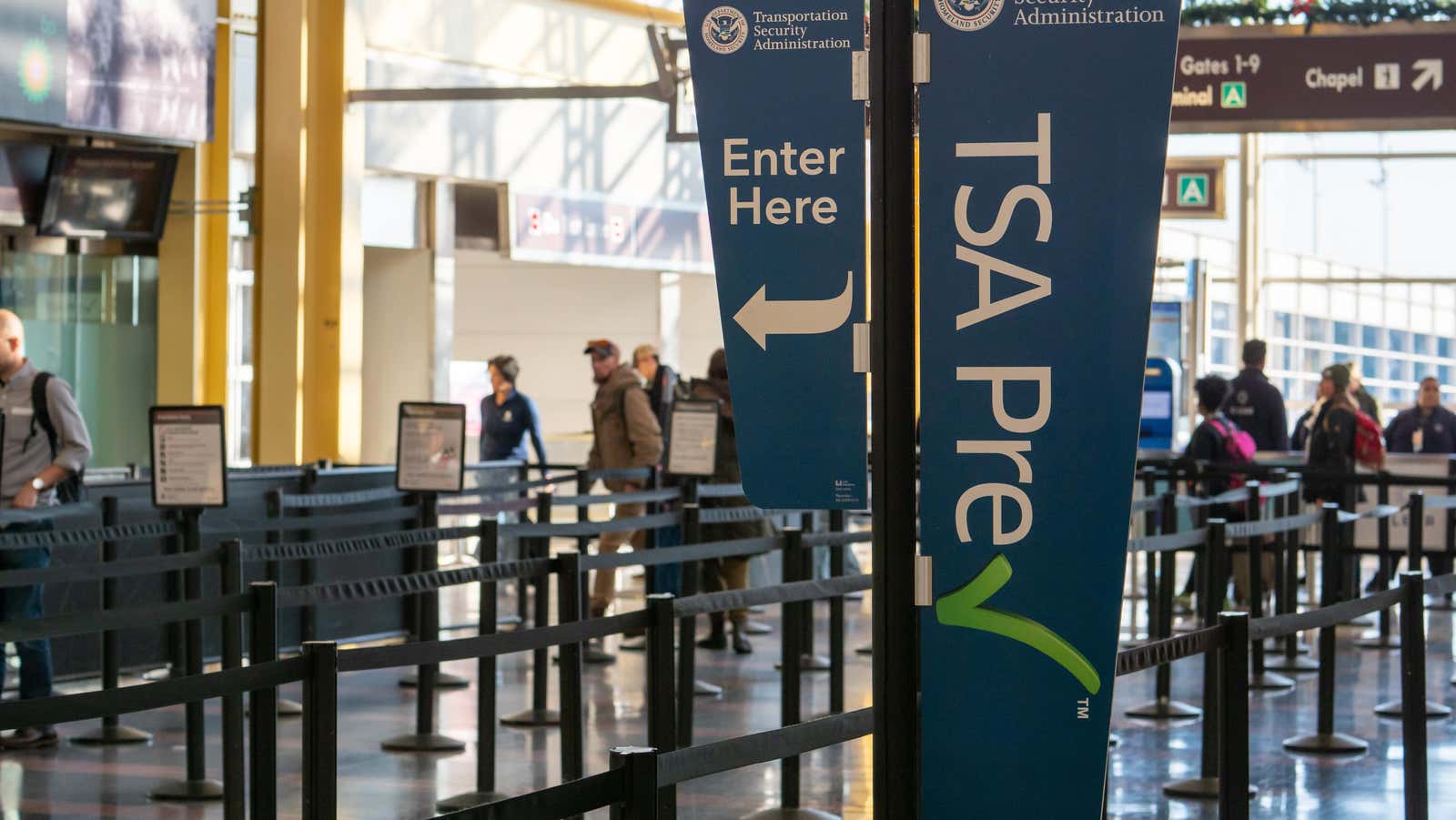 This time next year, the United States government will require US travelers to use a REAL ID compatible ID card to board domestic flights and enter certain federal facilities. In layman's terms, this means you will no longer be able to board a plane using your standard driver's license.
Here's all the information you need to know about what a REAL ID is, where to get one, and why you should take care of it now instead of waiting until the May 3, 2023 deadline.
What is a REAL ID?
REAL ID is an advanced form of identification issued by the US government, usually in the form of a state driver's license. Back in 2005, Congress passed the REAL ID Act after the 9/11 Commission recommended that the government standardize the issuance of identification sources for driver's licenses. The Department of Homeland Security explains :
Beginning May 3, 2023, each air passenger aged 18 years or older will require a driver's license or ID that matches a REAL ID, a government-issued enhanced driver's license, or other TSA-acceptable ID at airport security checkpoints for domestic flights . travel.
Requirements for getting a REAL ID vary from state to state, so check out this interactive map on the Department of Homeland Security website . Each state will require, at a minimum, proof of your full legal name, date of birth, social security number, two proofs of address, and your legal status. There is no additional charge to obtain a REAL ID, but you will need to take a new photo. The only physical difference between the standard ID and the REAL ID is that the REAL ID has a gold star in the top right corner.
Why should I get my REAL ID now?
The original REAL ID deadline was October 1, 2021, but was pushed back to May 3, 2023 due to complications caused by the coronavirus pandemic. In short, the REAL ID deadline will affect hundreds of millions of Americans over the age of eighteen. DMVs across the country are already experiencing longer wait times since the start of the pandemic , and this influx of people needing the same service at the same time can only exacerbate the problem. Additionally, companies like Alaska Airlines are urging customers to secure their REAL ID before government agencies get bogged down. States such as Massachusetts and Pennsylvania have already issued reminders for citizens not to wait to get a new ID. I don't know about you, but when I'm warned by the state Department of Transportation that their lines are about to get long , I tend to believe them.
Is there anything else I need to know?
You can still fly domestically without a REAL ID after May 3, 2023, but you will need a passport, military ID, residence permit, or any of these accepted forms of identification.
The REAL ID requirement does not apply to US citizens under the age of eighteen.
You will not be able to use your REAL ID to enter Canada or Mexico; you will still need to bring your passport with you.
Some states, including Michigan, Minnesota, New York, Vermont, and Washington, are issuing enhanced driver's licenses that will be accepted by the TSA as valid identification.