Which EPaper Tablet Is Best for Digital Note Taking?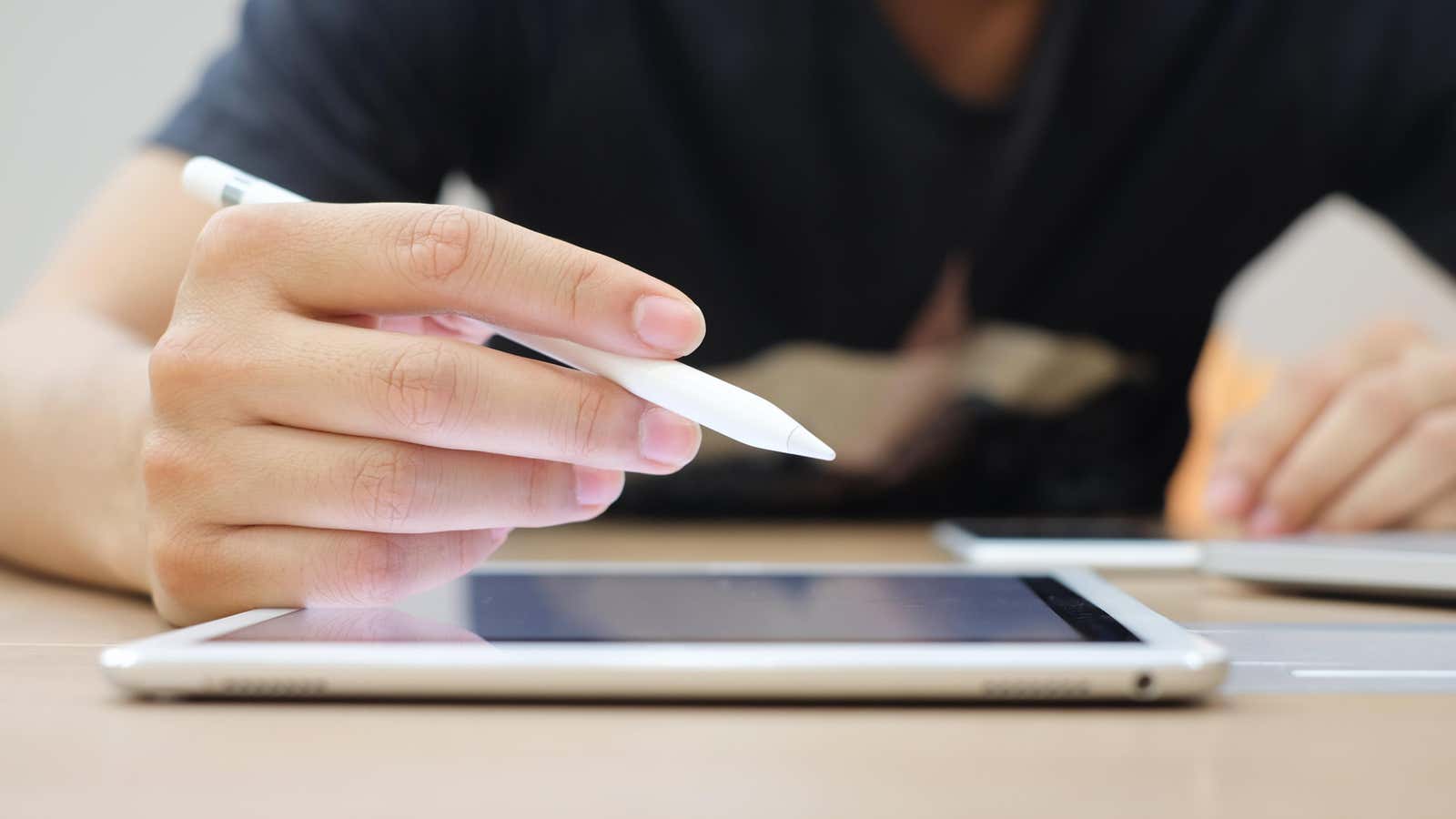 We may never completely get rid of paper—in addition to its benefits, paper will always have a "feel" that some people just love—but we are entering a brave new world where digital documents live in harmony with their printed counterparts. You can already store e-books on your Kindle and print books on a shelf or documents in the cloud and hard copies in a folder. The future is not only about leaving something behind, but also about having more options to choose from.
Why buy an ePaper tablet?
ePaper tablets allow you to take notes by hand, store them in the cloud, and perform all sorts of cool tricks that are not possible with traditional paper and pen. Being able to take notes on the screen with endless "pages" and instantly share your ideas is great.
However, we are still at the beginning of the e-paper market and things are changing rapidly. Where once there were only one or two devices to choose from, there is now a growing list of tablets that allow you to easily take digital notes, but many of them are mostly e-readers, which means note-taking is mostly secondary. . So, if you're focused on taking notes and creating digital documents by hand, which ePaper tablet is best?
The best e-reader is Onyx Boox Nova3 Color.
BOOX has made a big splash in the e-paper market, and the Nova3 Color has just about everything you need in a note-taking tablet. In fact, it's so good it's hard to find – it's sold out in many places, so if you're thinking about buying an ePaper tablet, you might get your order sooner rather than later.
How much does Onyx Boox Nova3 Color cost?
It was selling for around $400 as of last year, but tablet prices have generally risen due to supply chain issues and rising popularity, so expect that price to go up when they are available again.
What makes Nova3 so great?
Colour. Color e-inks are great and extremely useful. If you've ever used a different color pen or pencil while taking notes or sketching documents, you'll love the ability to bring color to your digital notes. The screen and color inks look great, and it's incredibly responsive with no lag or hiccups.
Android. The Nova3 is based on the Android operating system, which means you can download a lot of Android apps and use it as a standard tablet in addition to taking notes without losing any note-taking features or functionality. This makes it incredibly versatile.
Pay attention to the features. The Nova3 has many note-taking features that other tablets don't have, including handwriting recognition, a built-in speech-to-text microphone, robust search and replace features, and inductive and capacitive touch input, which means you can also use finger. like a stylus.
It is format agnostic. As you'd expect, Nova3 works with PDF files as well as MOBI and EPUB files and Word documents.
Nova3 wins in versatility, but it comes at a price. While the overall package is the best in its class, it has drawbacks such as a relatively small screen (only 7.8 inches), not very good battery life (usually around a day), and its internal memory is paltry. 3 GB. But since most people will be hosting their notes in the cloud anyway, this isn't as big of a downside as it might seem.
BOOK also makes the Onyx Boox Note Air , currently available for around $500, which offers most of the same features in a grayscale version with a much larger 10.3-inch screen.
Your second best option is reMarkable 2.
If you're not looking for the best ePaper tablet overall , but instead want the best dedicated note-taking experience, the reMarkable 2 is your choice. The first truly useful ePaper laptop, the reMarkable doesn't offer color or the flexibility of Android apps. What it really offers is clean, distraction-free notes on a large 10.3-inch screen. It also offers handwriting recognition (but no mic) and 8GB of storage (plus cloud options), though you can't use your finger on the screen like you can on the Nova3. Most importantly, the markup process for PDF and EPUB documents (no MOBI compatibility here) is as smooth as glass, and the tablet comes with tons of templates for your documents so you can get started right away.
How much does reMarkable 2 cost?
It's not cheap, currently somewhere between $500 and $650, depending on the features you choose. You get a lot less features for this price, but if you're too focused on note-taking, the functionality is 100 percent.
The cheapest reliable option is Kobo Sage.
Finally, if you're looking for a note-taking option without a second mortgage, consider the Kobo Sage . It's an e-reader and not a note-taking device, but it's compatible with the Kobo Stylus and offers a note-taking app that gets the job done. Is this the best option for electronic note paper? Nope. But for about $300 ($260 for a tablet and $40 for an optional stylus ), you get a great note-taking device that's also a great e-reader.
Of course, the real budget choice is a $2.99 ​​notepad and an old pen, but if you want to live in the future with the rest of us, an ePaper notepad is a must. Just make sure you choose the right one.