Don't Eat This E. Coli-Contaminated Ground Beef, USDA Says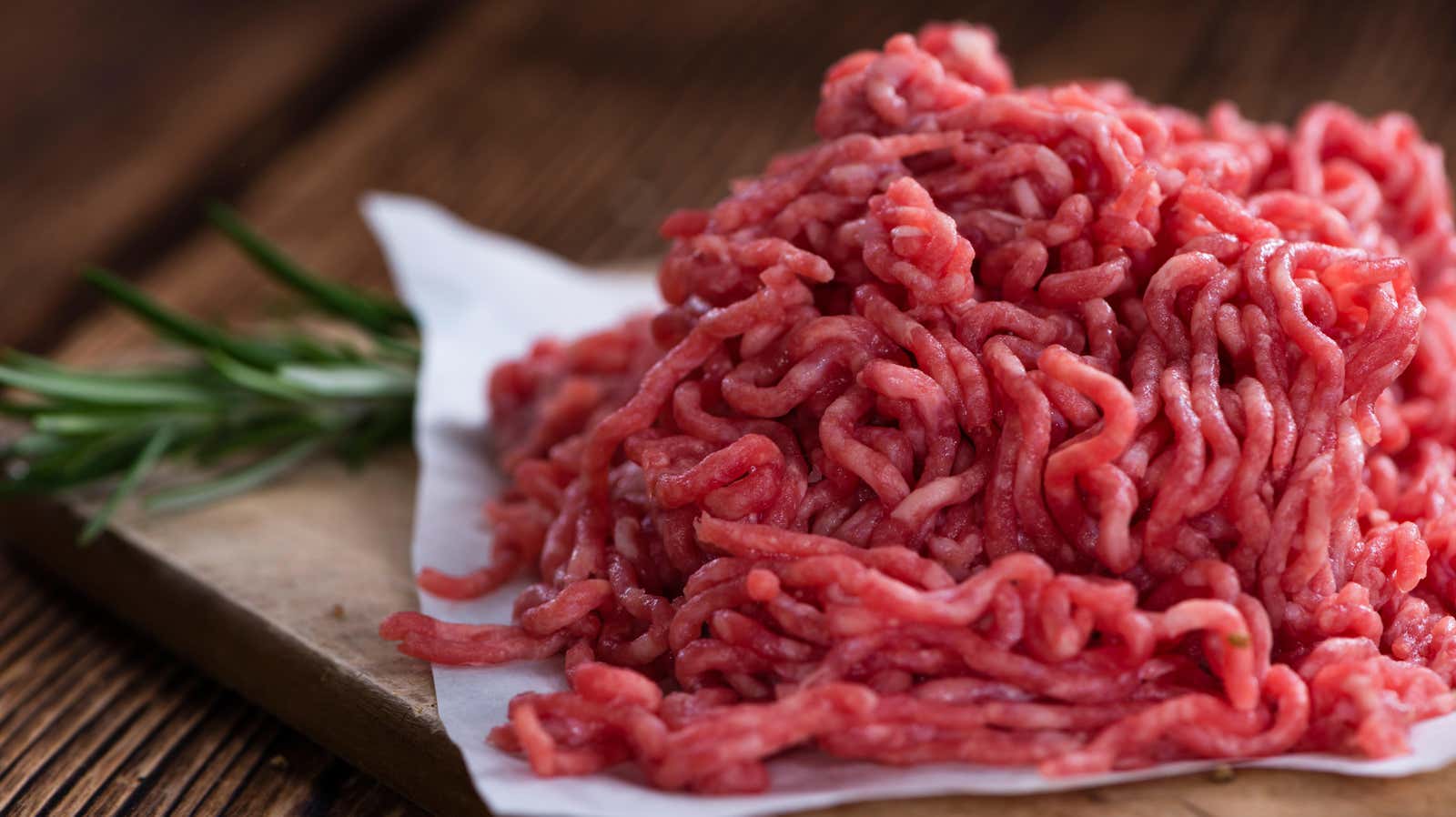 As a (relatively) inexpensive and versatile protein, ground beef is a staple in many American meat-eating families. In fact, you may have them in your refrigerator or freezer right now. If so, you should check the label: According to the USDA Food Safety and Inspection Service (FSIS), over 120,000 pounds of ground beef are currently being recalled due to health concerns. Here's what you need to know.
Why is ground beef being recalled?
Lakeside Refrigeration Services of Swedensboro, NJ, has recalled 120,872 pounds of ground beef products because they may be contaminated with E. coli. FSIS identified the issue during routine testing of the company's imported products, FSIS said.
To date, there have been no confirmed reports of illnesses or adverse reactions associated with the consumption of ground beef. According to FSIS, this type of E. coli (O103) causes disease in humans on average three to four days after eating contaminated food, although it may take two or eight days for symptoms to appear. The most common symptoms are vomiting and (possibly bloody) diarrhea, although some people have a more severe infection.
In other words, this is not one of those situations where you eat a bad burger and throw up for hours.
Which ground beef products are subject to the recall?
All recalled ground beef was produced between February 1, 2022 and April 8, 2022 and has the facility number "EST. 46841" inside USDA verification mark.
Potentially contaminated beef has been shipped to retail outlets across the country, including Walmart, and sold under the following brand names :
Reserve
NEG
Thomas Farms
Tajima
Marketside Butcher (Walmart's home brand)
Weiss
FSIS has provided images of the relevant labels to help consumers identify recalled products. In addition, some of the recalled ground beef was sold in bulk to retailers, most likely in a store, rather than under any specific brand name .
What to do if you bought recalled beef
In addition to not eating recalled ground beef, FSIS recommends that you either throw away the products or return them to the store where you purchased them.
If you have any questions regarding a recall, you may contact Lakeside Refrigered Services at 800-493-9042 or email customercare@lakesiderefrigerated.com.