Spice up Your Veggies With This Buffalo Vinaigrette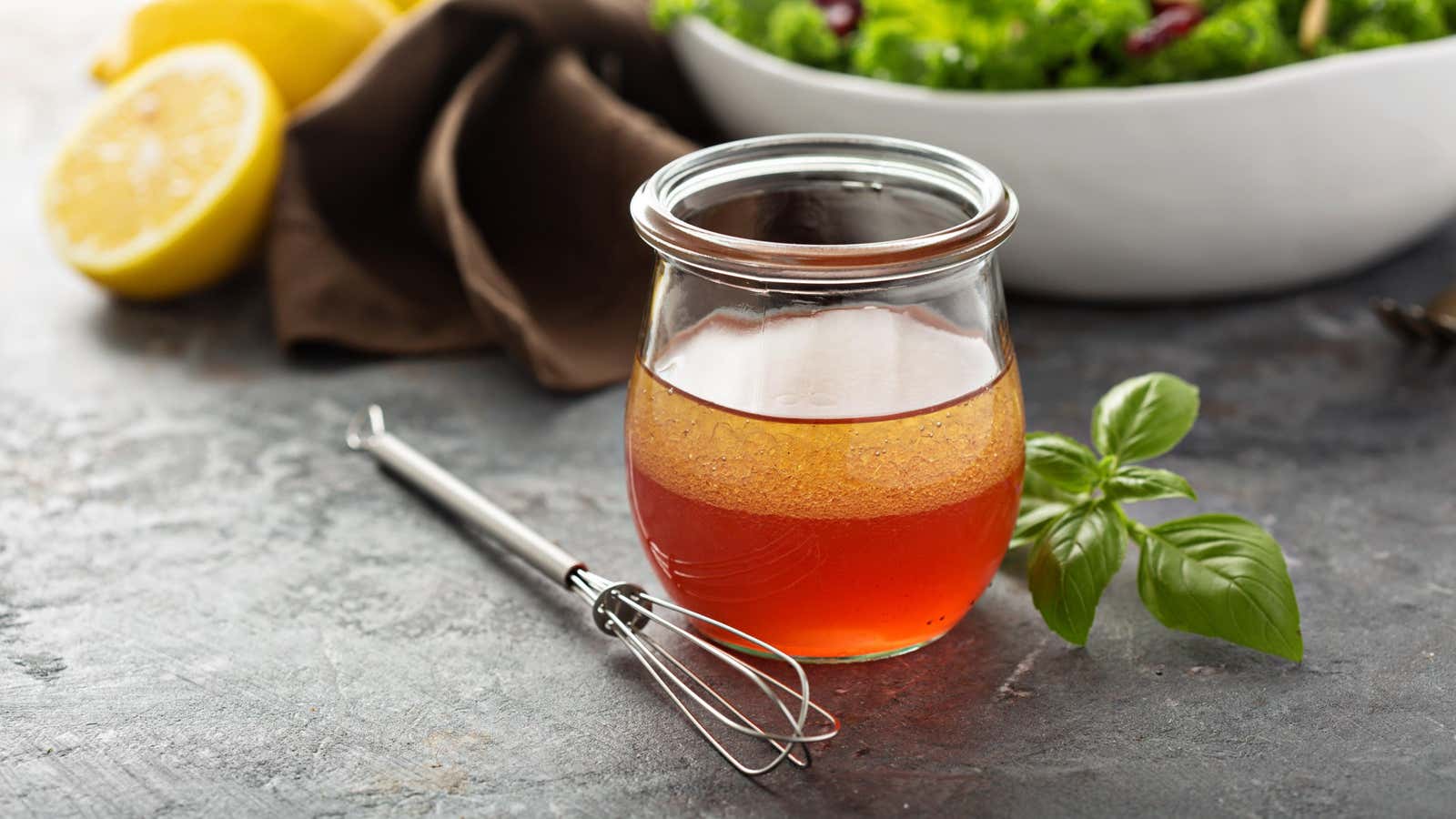 While they are by far the most popular, Buffalo Wings are not the only thing you can make. Buffalo cauliflower is the most common vegan substitute, though we're of the opinion here at Skillet that the best vegan "wing" is the humble potato . (Lubrication is so important.)
Cauliflower is great, especially when baked crispy and tossed in a sauce, but it's not the only vegetable that deserves a spicy kick. Roasted carrots, fried mushrooms, fresh raw salads and slow-slows are all made a little tastier thanks to the combination of fat and Frank's cheese. (You can use a different hot sauce than Frank's if you like, but let's be honest: Frank tastes like Buffalo wings.)
This buffalo vinaigrette requires only four ingredients and almost no physical effort. You will need neutral oil (the aroma of olive oil is too distracting), Frank's brand hot sauce, apple cider vinegar and honey. It's a spicier and sweeter interpretation of "Buffalo" but unmistakably Buffalo nonetheless.
Spicy buffalo vinaigrette (makes just over 1/4 cup; increase if needed)
Ingredients:
2 tablespoons vegetable oil (or other neutral oil)
1 tablespoon Frank's signature hot sauce
1 tablespoon apple cider vinegar
1 tablespoon honey
Combine all ingredients in a glass jar (or other resealable container that can be shaken) and shake to emulsify. Spray, water or douse it all over your fruit mushroom leaves, stems, roots and bodies, or toss it with wings for an edgier take on a classic.