How to Install the New Apple Public Betas for IOS, MacOS, and IPadOS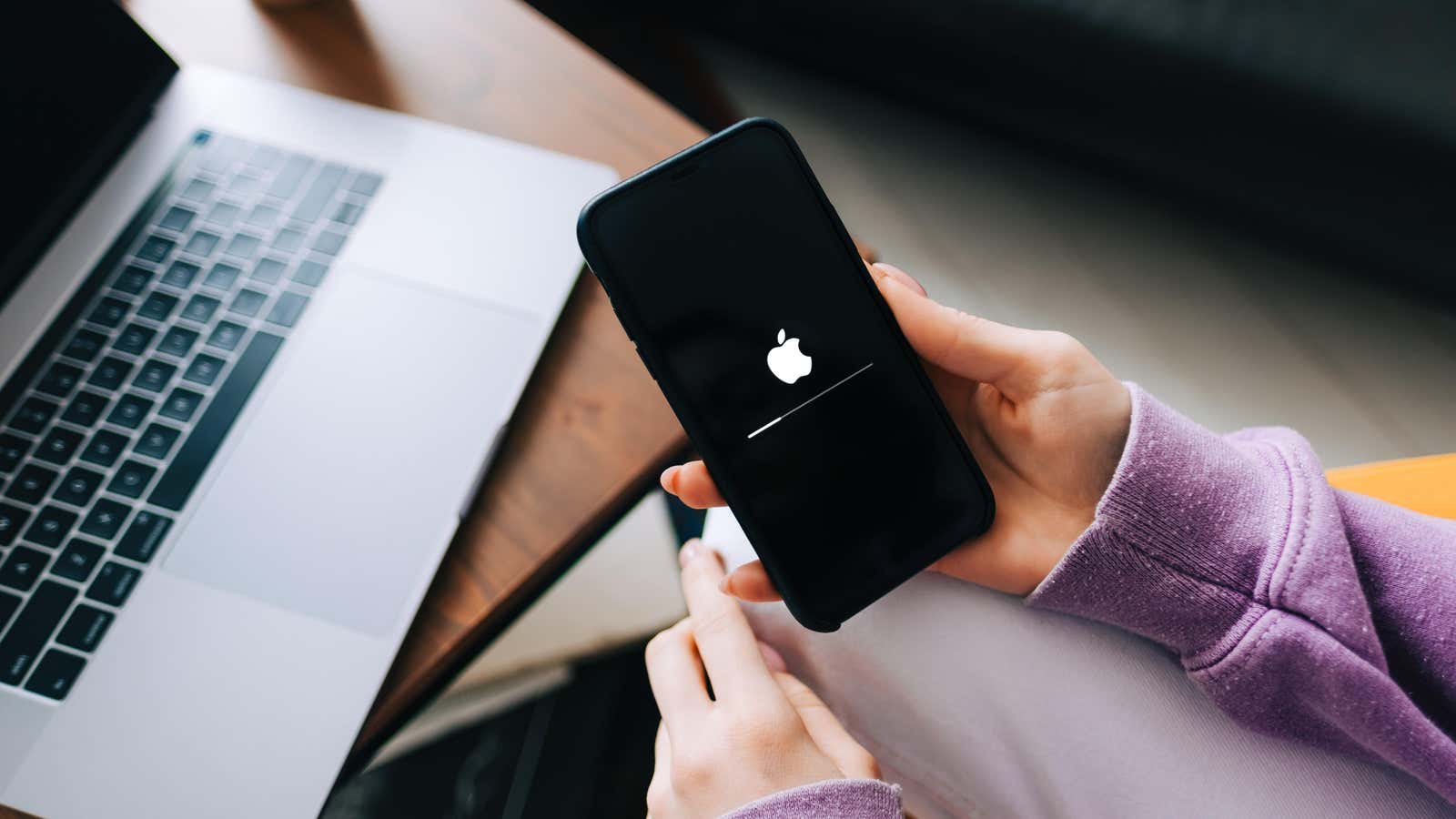 This week we first saw the following list of Apple updates for iPhone, iPad and Mac. iOS 15.4, iPadOS 15.4, and macOS 12.3 bring a slew of new features and changes to their respective platforms, including Universal Control , new emoji, and masked iPhone unlock support. However, you won't see these features on your device for a while, unless you join Apple's beta program.
As usual, Apple released iOS 15.4, iPadOS 15.4, and macOS 12.3 betas to software developers on Thursday, January 27th. Chances are you're not an Apple developer, and if you are, you probably already know how to install the developer beta on your device from the Apple Developer Portal. Instead, we'll walk you through how to download and install the public versions of these new betas, which Apple made available to everyone for free on Friday, January 28th.
All iPhones, iPads, and Macs compatible with iOS 15, iPadOS 15, and macOS 12 are compatible with these latest beta updates. If you have the latest version of Apple software installed on your device, you are all set.
Enroll your device in the Apple beta program.
Before you can run these betas, you need to enroll your device or devices in Apple's beta program. To get started , go to this website on the device in question. Select Sign Up, then sign in with the Apple ID attached to your Apple device.
After you sign in, the site should automatically select the software for the device you're using. If not, be sure to do it yourself. In the Getting Started section, click the link to register your device.
Apple will recommend that you back up your device first before proceeding. This is excellent advice . Remember: beta versions are unstable, unfinished software. If something goes wrong or you want to revert to a previous version of the software, you will lose any data that was not properly backed up. In addition to the difficulty, if you make an iCloud backup while using the beta, you will only be able to access that backup if you're running iOS/iPadOS 15.4 or macOS 12.3, so make sure all important data is linked to your account or stored in a separate location.
Apple recommends backing up your iPhone or iPad with your Mac, and it also recommends making a Time Machine backup for your Mac itself. If you have alternative backup methods, you can use those as well. Of course, you don't need to make a backup if you agree with the data risks.
Now the instructions will be slightly different depending on the device in question. Luckily, Apple has a pretty good step-by-step guide showing you how to download and install the beta for your specific device.
How to install iOS 15.4 and iPadOS 15.4 betas
On the Apple beta testing page on your iPhone or iPad, click Download Profile. Your device will notify you when the profile is installed. Now go to Settings > General > Profiles , tap the profile and follow the on-screen instructions to install the profile on your device. Then go to Settings > General > Software Update and install the update.
How to install the macOS 12.3 beta
On the Mac side, things are a little different. First, click " Download macOS Public Beta Access Utility ", click dmg in your Downloads folder, then double-click the .pkg that appears. Follow the instructions on the screen to complete the setup. When you're done, open System Preferences > Software Updates , where you should find the new update for macOS 12.3.
What's New in Apple's Latest Beta Updates?
In my opinion, the biggest new feature coming with the update is Universal Control, which allows you to seamlessly work between multiple Macs and iPads using a single keyboard, mouse, or trackpad. This feature does not require any configuration – just place your devices side by side and move the cursor between displays to switch devices. It 's really cool.
Universal Control was promised as part of the general release of iOS 15 last fall, but has since been delayed. I usually don't install betas on my Mac, but the Universal Control feature is too good to wait any longer.
Another important feature is Face ID mask support on iPhone. Previously, Apple implemented a feature that allowed you to unlock an iPhone with a masked Face ID if you had an Apple Watch. It was a welcome addition for many of us, but for those who don't have an Apple Watch, unlocking an iPhone with a mask was still a hassle. With iOS 15.4, you can unlock your iPhone with a mask without a watch, bringing that support to all iPhone owners as long as you have an iPhone 12 or newer (which is a bummer for those of us with 11 or older).
There are also over 30 new emojis in this update, including Melting face, Face with open eyes and hand over mouth, Greeting face, Dotted line face, and more. Read this Emojipedia post to see all the new icons coming in 15.4 and 12.3.
If you're using an iPad with a Magic Keyboard, Control Center now has a new Keyboard Brightness setting. This is great , as the brightness controls are forever buried in the Settings app. Unlike the Mac, it wasn't previously possible to quickly increase or decrease keyboard brightness, so this is a welcome change.
Here's a sneak peek at the other fun new features in these beta updates:
You can add notes to iCloud Keychain passwords.
You can sign in to websites on Mac and iPad with your iPhone.
DualSense controller adaptive triggers are not supported.
You can access SharePlay from the share sheet when available.
AirPods firmware can now be updated from your Mac.
The new "Trade-In Tool" looks for cosmetic issues with your devices so you can find out how much your device is really worth.
There's now an easier way to sign in to Wi-Fi networks on your Apple TV using your iPhone or iPad.