Show Off Your Best Life (and Ultimate Revenge) With Champagne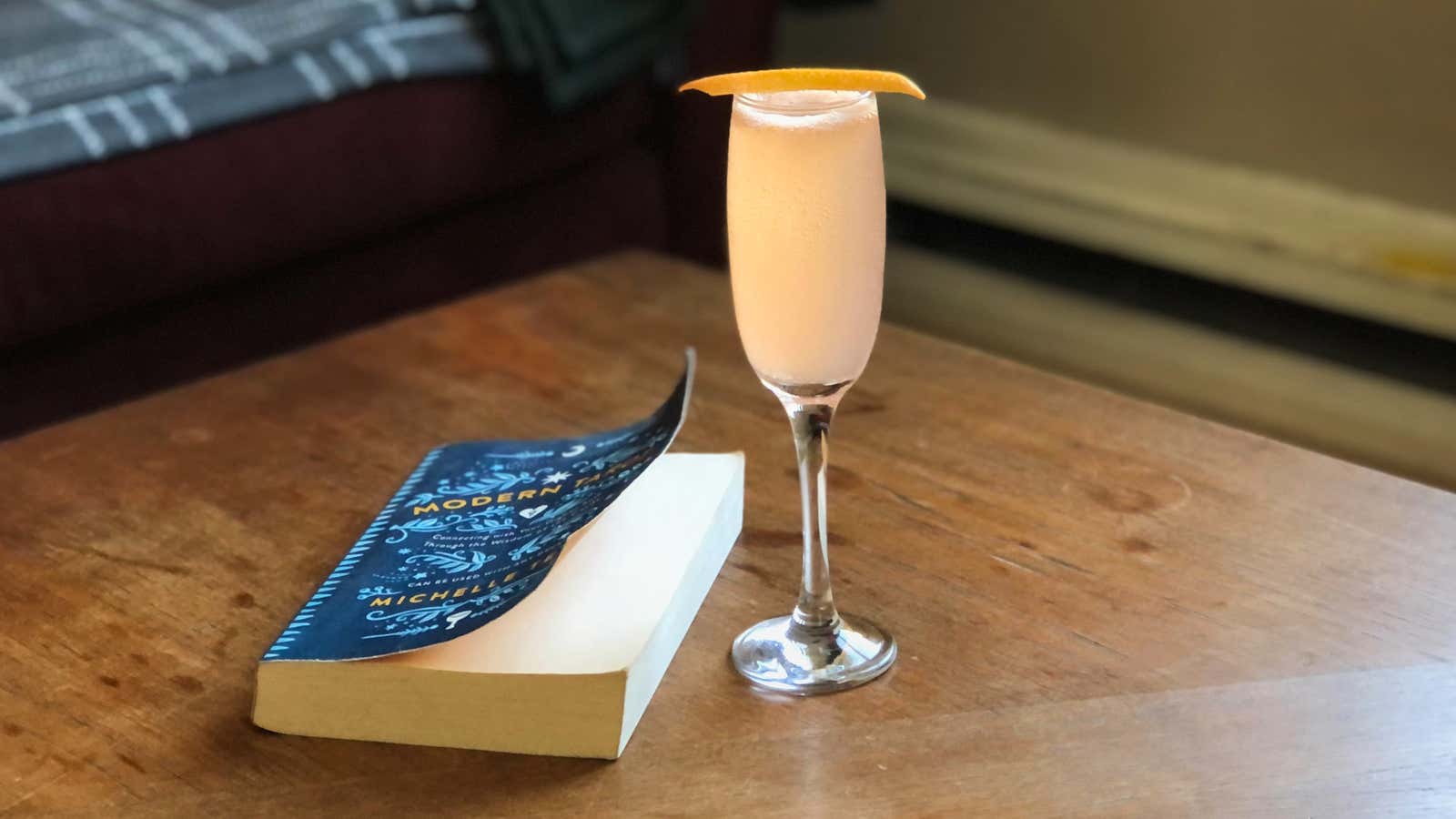 I don't think I really know what the term "Year of Champagne" means. I vaguely remember that someone once told me about it, but the definition seemed unremarkable and inappropriate for such a powerful duet of words – YEAR OF CHAMPAGNE – so my brain must have immediately rejected it. When I think of the Year of Champagne, I think of a train of silk dresses, draped jewels and patent leather shoes; a tumultuous succession of cha-cha-cha bodies whose heads are obscured by a cloud of laughter and smoke and chatter as they glide down Easy Street. Or maybe, in a deeper sense, a year that is so important that it justifies a year's dance party and some self-gratification, or Bert Bacharach got to that "Something Big" he was waiting for. I think of raised hands and cheers. I'm thinking of some sort of victory. And when I think about victory, I think about revenge.
Revenge is often vilified, but it can be very good if you do it right. Firstly, it is almost always best achieved through a life well lived, and secondly, it is best served cold. And since there is no time like the present, or there is no present like time or anything like that, 2022 could be a great year to crush the limbs of all your enemies while living well. And for this you need a lot of champagne!
If you can dress for the job you want, you can drink to the person you want to be. Sure, drinking champagne with caviar on thin linen at a respectable hour for a special occasion is beautiful and stylish, but opening your best bottle late in the morning to drink with dim sum on a whim is absolute power. Power moves are key to a good life and sometimes require you to embrace frivolity and excess. (PS Champagne dim sum – sensational.)
In fact, champagne with just about everything is sensational, and this year it has been promoted to a staple on the grocery list. I buy the best I can afford in multiples (all sparkling wines are included here), and I buy them half a bottle because I want a celebration, not a commitment. (And also because while I may not be concerned about keeping good things, I also don't feel like wasting them.) about cocktails, so here are some serving suggestions.
Drink it on the side. Right. Come on, double fist. This is a direct manifestation of the best "I". I love ordering a glass of Prosecco with my Negroni. It is immensely pleasant. Just like Old Fashioned with a sparkling touch. And so on and so forth.
Complete the cocktail with champagne. Skip the extra vessel and simply pour champagne directly into your negroni and/or into the blood of your enemies. I can vouch for the above combo, but overall, despite being a trendy "upsell" I've seen in bars, I'm not sure I can use this method indiscriminately in the same way. But if you like it, then sure.
Sign it in . Use champagne instead of soda in a Collins-style cocktail. The Ruthless meet the Genius.
But maybe after you've gone through the suggestions above, you still want a real cocktail, perhaps something especially festive mimosa-inspired. Good news, we have a trendy French recipe for your daily bottomless excuse.
And voila, Le Cocktail De Triomphe Pour Vous!
1 ounce gin or light rum
1 ounce white grapefruit juice
½ ounce lemon juice
½ ounce plain
2 dashes Peixo bitters
2 pieces grapefruit
Dry sparkling wine of your choice (or on hand)
Strain and leave one grapefruit peel directly in the shaker. Add all other ingredients except champagne. Fill shaker with ice, then shake and strain into a champagne glass. Sprinkle bubbles on top and garnish with a grapefruit twist.