Pretend You Really Care About Christmas With "The Flip"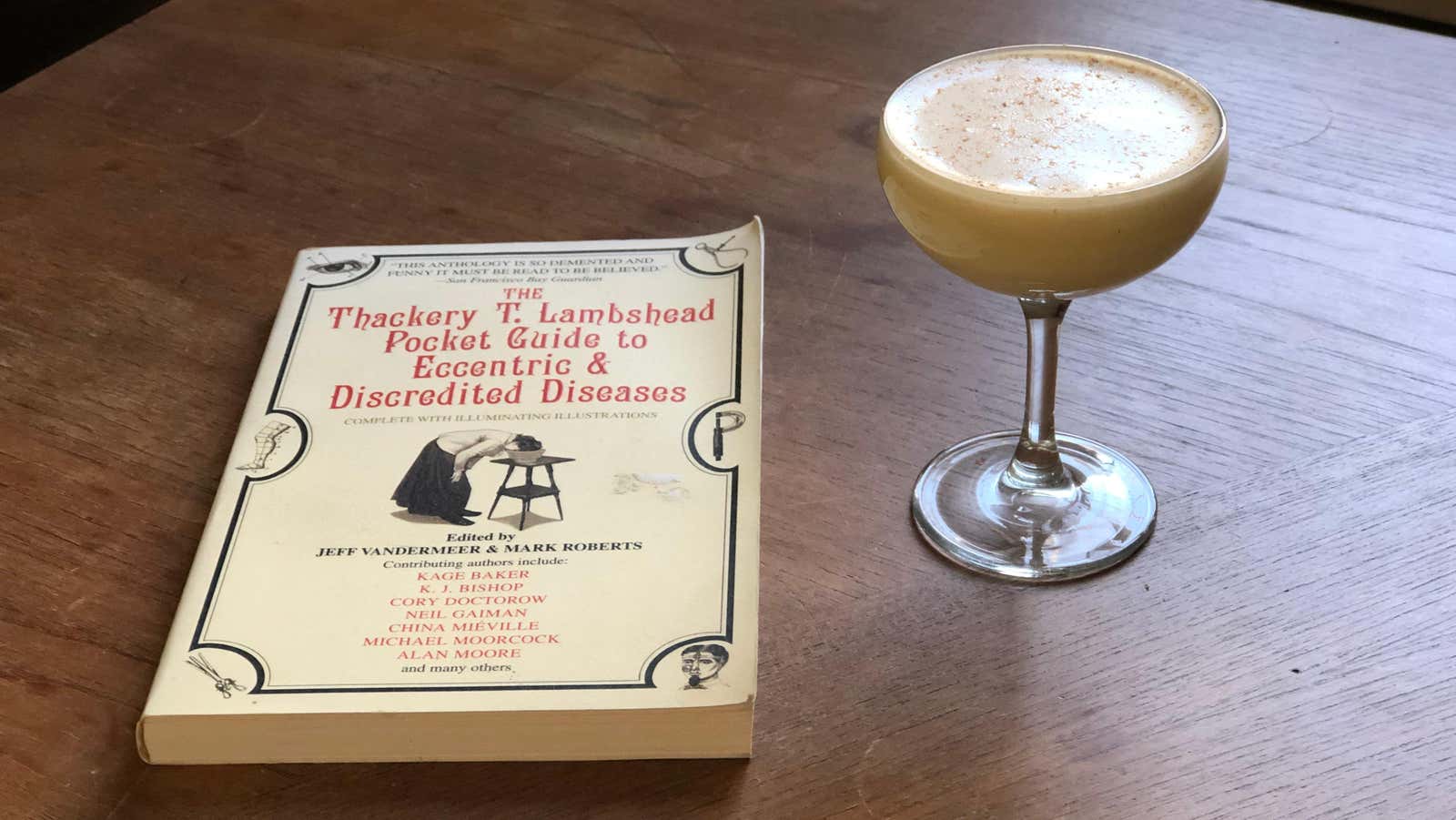 I hate to brag, but one of the best things about being estranged from most of my family (aside from self-preservation) is that I don't give a damn about the holidays if I don't want to. And most of the years I don't. Most of the years I swim along the shore and spin in my snow globe of cozy impenetrability, only partially aware of the bustle, long lines, shopping bags, ringing bells and fa-la-la-la-blah.
I am not against the holidays, receiving (and giving) gifts, or preparing a good dinner. I'm apathetic and poor at planning, not the Grinch. I don't want to get in the way of other people's fun. And as someone who cares about cocktails publicly and professionally, it's only natural that in November I start getting messages from friends and colleagues asking for cocktail recipes for the holidays, ideally ones that they can prepare in advance. And inevitably, I always feel like my answers leave a lot to be desired. I never got to the point of having a definitively favorite punch recipe or even getting an opinion on eggog. My standard holiday cocktail recipes are usually:
1. Tiki cocktails, because many of the flavor characteristics of these cocktails evoke Christmas memories (allspice, nutmeg, cinnamon, etc.), an exquisite side dish is welcome, many are formatted for sharing and have something in them surprisingly escapist and soothing. …
2. Flip.
Flip, which traditionally consists of spirits, sugar, eggs and (not always) cream, is how I mimic my savvy on a holiday cocktail. It is a dessert drink that is best served on its own after dinner. It also looks a lot like a mogul in the sense that it is creamy and, you know, it has an egg in it, but it's not that custard and dense. While eggnog usually needs to be prepared in advance and in large quantities, a flip is a one-serving cocktail that is prepared on the fly. In addition, it is conveniently modular, making it easy to improvise. Which I did.
General flip specifications to get rid of
1 ½-2 ounces of alcohol (cognac, bourbon, port, and dark rum tend to work, and quite nicely).
Modifier ½ – 1 oz. (Something like cane syrup requires no more than half, but if you're using something like liquor, you'll probably want to increase it.)
1 egg yolk or 1 whole egg (use a whole egg if you don't have cream, or if you need foam and body, or if you hate waste).
½-¾ ounce cream
Grinch hair
1 ½ ounce of cognac (I'm partial to Pierre Ferrand).
¾ ounce creme de ment
¾ ounce crème de cocoa
½ ounce cream (35% whipping)
1 egg yolk
Place all ingredients in an ice-free shaker and shake vigorously for about ten seconds. (You need emulsification, baby.) Open the shaker and add ice, then shake again for about 15 seconds. Strain into a chilled compartment and rub the nutmeg on top for garnish (optional, but quite seasonal).
Happy holiday or whatever!