How Much Will It Cost You If You Contract COVID Abroad?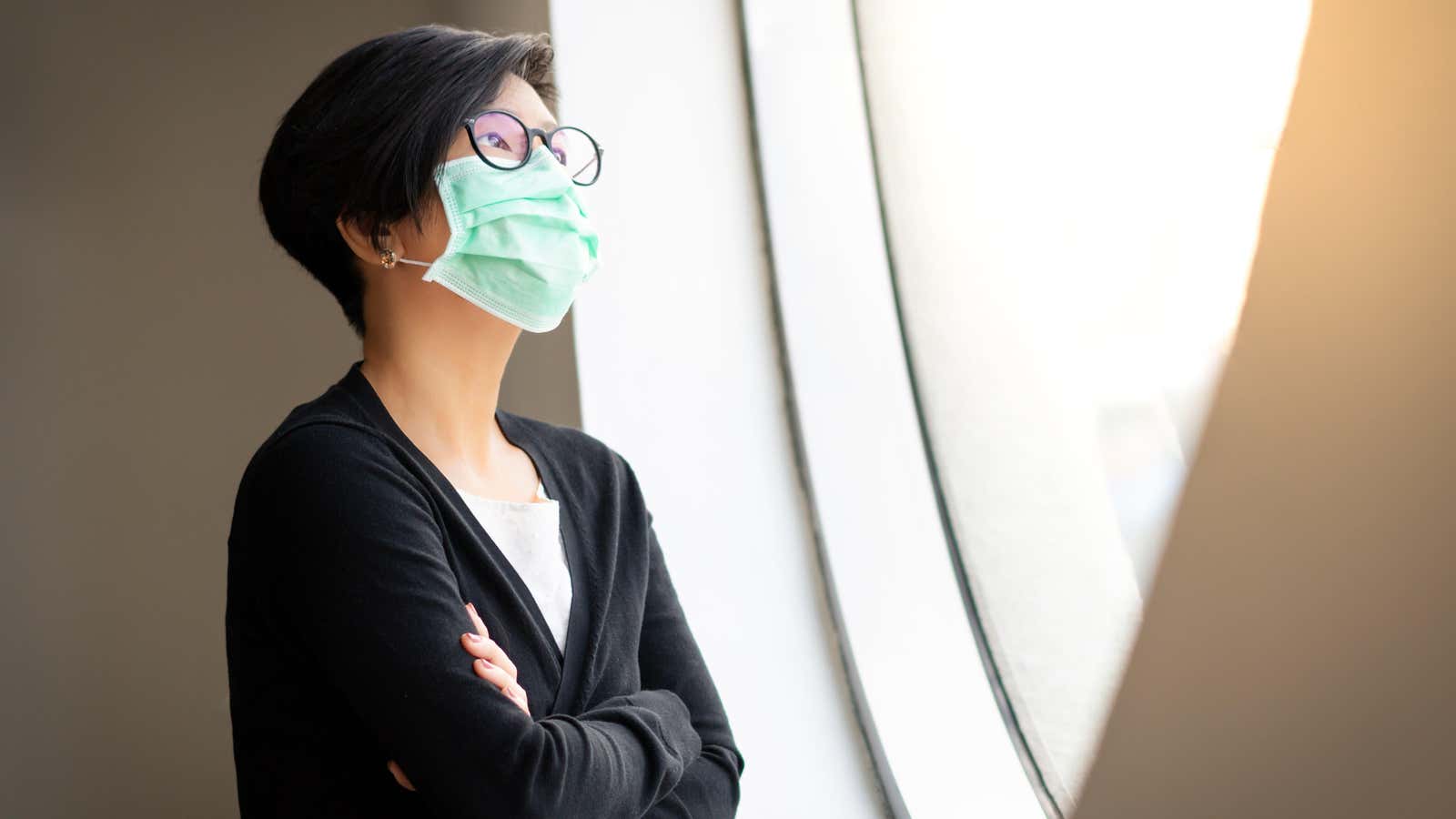 Many of us are reluctant to travel abroad now that some of the travel restrictions have eased. However, COVID-19 is still very common, and there are risks associated with jumping on airplanes and flying across the ocean, even if you've been vaccinated and boosted.
Because you need to take a COVID test to re-enter the United States, there is no way for you to travel overseas and not know your COVID status. And of course, you can get sick and test positive in the middle of your trip. Both situations may require you to be quarantined where you are and pay for the pleasure.
Here's how to minimize the financial impact of COVID infection abroad.
How much does COVID quarantine cost?
Unfortunately, the answer to this question varies widely depending on which country you are in. When comparing costs, you will want to consider the following costs you may incur if you are forced to quarantine abroad in excess of your planned stay:
Lodging
Food
Testing fee
Out-of-pocket medical expenses and medicines (if necessary)
Change fees and / or new flights
Additional transport
The cost of living will largely depend on local quarantine regulations. Some hotels may allow you to be quarantined in your room , while others will transfer you to COVID-specific facilities with varying levels of amenities. Some governments will cover the cost of your stay, but others require you to pay. Airbnb generally does not allow guests to use ads for isolation or quarantine purposes.
If you find yourself in a hostel without access to a kitchen, consider eating takeout or snacks throughout your stay.
Then, you'll want to factor in the cost of changing flights or simply rebooking if you don't have a flexible ticket or travel insurance to cover COVID-related travel disruptions. In addition, additional taxis, buses and other transportation within a country can accumulate over time.
Finally, if you do get sick, you may need medical attention or, in the worst case, hospitalization. Again, the cost of this (and how much government funded) depends a lot on which country you are in, but most likely it won't be completely free. And you may have to get some COVID tests before you head home.
When you assess this, depending on where you are in the world, the cost of quarantine can quickly outperform insurance with evacuation coverage or add-ons that cover COVID-related costs.
What does the insurance cover?
Again, this depends on what type of insurance you have and whether it is a travel policy or part of your regular health insurance. There's a lot of small print out there with plans that promise to cover everything, so make sure you know what you're paying for.
COVID insurance is a bit of a mess, according to The Points Guy , with travel policies relying on host countries to cover a significant proportion of the cost, while travel health insurance has limited coverage for COVID. Policymakers who do suggest emergency evacuation will only do so in limited circumstances based on the advice of local health professionals.
This all means read your policy carefully. To fill the COVID coverage gap, several companies have sprung up, such as Covac Global, that charges an upfront "membership fee" for COVID-related medical or emergency evacuations, with some eligibility restrictions. A single traveler with a 15-day (or less) itinerary will pay $ 675 for a COVID plan that gets you home during the day.
Medjet has similar coverage at a slightly lower cost, although transport is subject to local government quarantine regulations.
Also note that some countries require proof of insurance upon entry, especially if you are not vaccinated. In this case, you can go ahead and opt for evacuation insurance so you can quarantine and recover at home, rather than risk getting stuck.
What are the alternatives to insurance?
This does not mean that insurance is your only option, although it may be the safest (and cheapest) in the long run if you do get sick. Do your research ahead of time to determine what the quarantine requirements are (for example, how long) and how much it might cost at your destination for comparison.
Check the hotel's cancellation policy and consider booking the most flexible accommodations and transportation, even if it costs a little more. This will not necessarily save you from paying extra nights during the quarantine period, but it may allow you to change your plans without large additional fees.
If not, have a plan. Know where you will go if you need to be quarantined, what food options you may have, and how to reroute your travel itinerary.
Bottom line: Spending hundreds or thousands of dollars on insurance that you (hopefully) won't use, or paying a premium for last-minute cancellation flexibility can seem like a luxury and hard to digest. But it might be worth spending a little more to save a lot of money.