Should Your Leaky Mailbox Be Repaired or Replaced?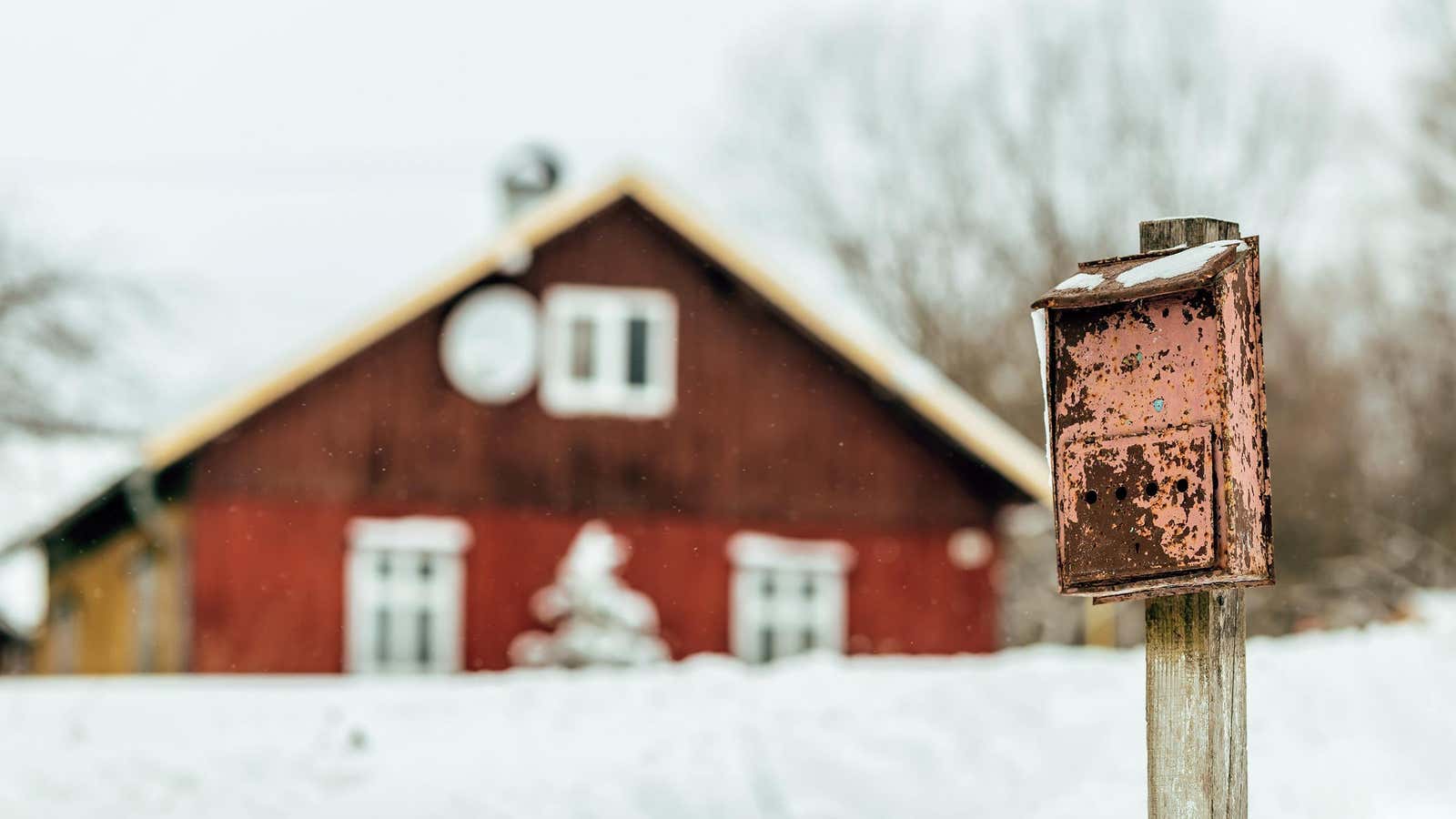 Winter used to mean snow on the ground. These days, thanks to climate change, this most likely means more cold rains, but either way it's time for wet mail, whether in a leaky mailbox or wet mail slot. Whether it's bills or holiday cards, wet mail can really ruin your day. Here are some things to consider when (or before) trying to recover an old mailbox.
Can you seal this?
The most common reason for mail in your mailbox to get wet is cracks or rust in the coating. If your mailbox is brick-lined or otherwise difficult to remove, you can patch it up with sealant , which will cost you about $ 13 a can. This waterproofing product acts like spray paint and covers the surface of your mailbox with a rubber coating that can last for years. However, if your mailbox is easy to remove and the damage is more than minor, it's better to replace it than to try to repair it. You can get a new letterbox for about $ 25 and it will most likely be waterproof right out of the box.
Fix the mailbox floppy door
Another common problem with mailboxes is that the door latch wears out over time. If the door opens, your mail can definitely get wet or, worse, blown out. Installing the latch is easier than it sounds. Just remove the broken latch and replace it with a set of mailbox latches (about $ 8). You can also use a magnetic cabinet latch and attach it to your letterbox door for about the same price. For any of these repairs, you only need a screwdriver and a drill, so it's definitely worth getting into before buying a new box.
Why you can probably miss the mailbox liner
There are many plastic mailbox liners on the market that are designed to keep the rusty mailbox from spoiling your mail. They are usually not worth the money because they cost almost as much as a new mailbox. The advantage of this repair is that it does not require tools and is quick to install. This is a good solution if you can't remove your old box or don't have the tools.
If in doubt, replace rather than repair
It is very important that your mail is dry. Unless you have minor repairs that you can do, you're better off with a new box. Replacing an old mailbox can save you headaches and additional repairs in the future, so think about the likely lifetime of your mailbox before you try. As important as keeping garbage out of landfills, it's also important to prevent your mail from ending up in landfill before you read it.