You Can Finally Download Amazon Prime Videos and TV Shows to Your Desktop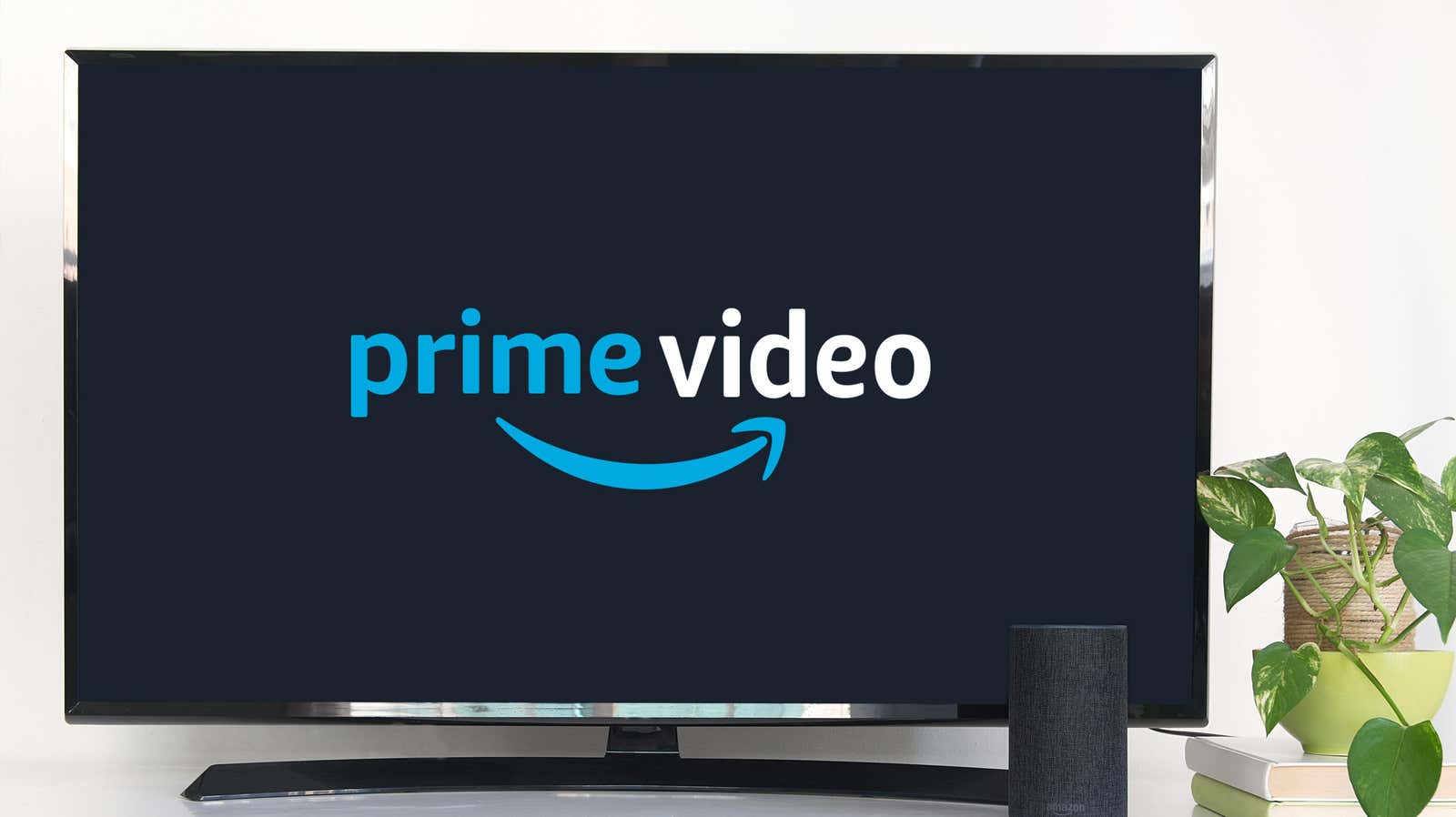 When you're heading to a place where there's a chance the internet isn't covered, downloading your favorite TV shows and movies ahead of time is always a good plan. Most streaming services allow you to do this to some extent, but until recently, you could only download Amazon Prime Video content to your mobile device. Well, no more: using the new Prime Video apps for Mac and Windows, you can finally download movies and shows for offline viewing, whether you're using your phone or laptop.
How to Download Prime Video Content on Windows or Mac
While you can access Prime Video on Amazon.com through your Amazon Prime subscription, you will need to download a desktop app to download to your desktop, which is available for both Mac and Windows .
The desktop app pairs well with its mobile counterpart, so using it should be pretty familiar. Once you've downloaded the app and logged in, find the movie or TV show you want.
At the top of the show's landing page, you'll see a large " Download" button. If it's a TV show, you'll also see a Load Season option , or you can scroll down to the episode list to download individual episodes using the down arrow button to the right of each one.
To find your downloaded content, go to the Downloads tab located on the bottom tab bar in Prime Video desktop applications. In this tab, you can see the shows you have already downloaded, or a progress bar for the current downloads. Once the download is complete, you can disconnect from the Internet and watch movies and TV shows completely offline without logging in again.
How to adjust download quality on Prime Video
By default, Prime Video for desktop downloads the highest quality video files. If it takes too long or takes up too much disk space, try lowering the video quality. To do this, select the " My Materials " tab in the lower right corner of the application window.
Then click the gear icon in the upper right corner of the screen to open the Settings pop-up window. Go to Streaming & Downloads> Download Quality and select Good for fastest downloads or Better for large, medium quality videos.
When you try to download Prime Video, a pop-up window may appear asking if you want to download an additional audio track in your preferred language. If you just want to keep downloading videos in the original language all the time, you can change this setting. Go back to your streaming and download settings and select Download audio language . You can now turn off Select on Startup to prevent the popup from appearing.
How to automatically download episodes of TV shows on Prime Video
Prime Video on your computer can automatically download upcoming episodes of your favorite TV shows for you.
To set this up, go to the downloads tab and scroll down. Click the Control button next to Auto Downloads andenable Auto Downloads. There are two other useful options here as well: Episodes to download lets you choose how many episodes you want Prime Video to download at one time; you can choose up to five. Turn on the Delete viewed episodes option to delete downloaded episodes after watching them.
(In our experience, these settings are a little flawed. From time to time, you may have to manually uninstall or download episodes.)
Limitations of downloadable content on Prime Video
Unfortunately, streaming services tend to impose download restrictions due to content rights restrictions, and Prime Video offline viewing is no exception. After you have downloaded the video, you will need to start watching within 30 days. Once you start watching the uploaded video, you only have 48 hours to finish it. If you exceed this time limit, the download will "expire" and you will have to download the video again. If you plan to watch downloaded content while traveling, be aware that downloaded videos may not work if you connect to the Internet in another country. If the movie or TV show is an Amazon original, there's a good chance it will work everywhere, but third-party content isn't likely to be readily available.