Prepare Your Outdoor Space for Winter so You Can Use It When It Gets Cold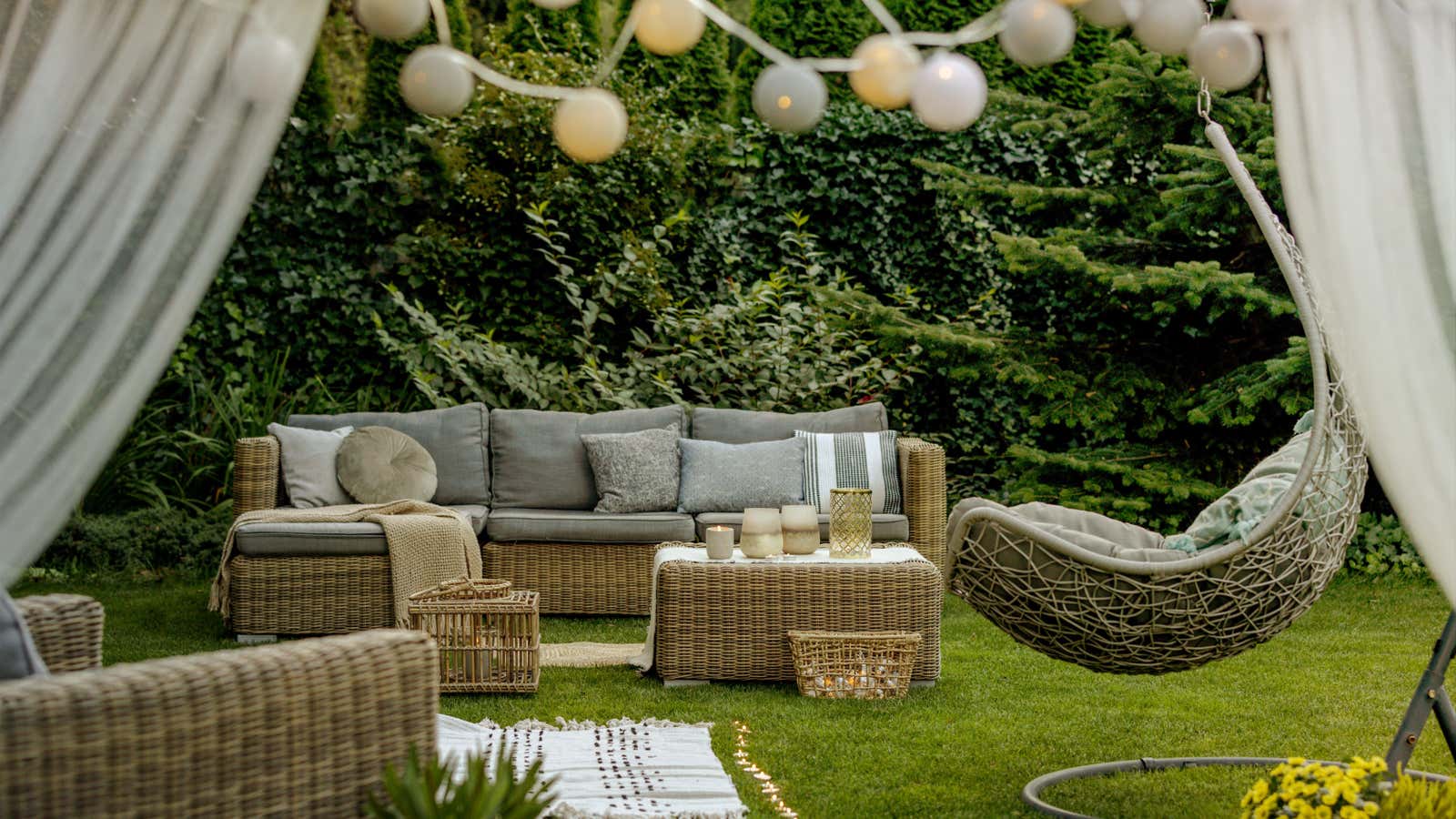 Porches, patios and terraces have become major entertainment spots, especially since the start of the pandemic. While changing weather can present you with some challenges, there are some steps you can take to make the most of your outdoor space, even during colder months. From outdoor heaters to keeping the rain out, here are a few steps you can take right now to improve your yard for year-round enjoyment.
Choosing the right outdoor heater for your yard
There are many different types of outdoor heaters and they all have different advantages and disadvantages. External heat sources are mainly of three types: electric, propane and wood-fired. Whichever type you choose, be sure to follow all instructions on the packaging and always keep heat sources away from flammable objects such as furniture and curtains.
Also remember that stand heaters can tip over in the wrong environment, so keep this in mind when choosing where to place them.
Electric heaters
Electric infrared heaters come in either rod form that can be installed horizontally on a wall or ceiling beam, or on a stand. There are also several smaller, disc-shaped ones that fit on a stand for a smaller footprint. Remember about an electric heater that you will need an external power source. Most types can be plugged into your standard household electrical outlet, so you'll need the nearest outlet.
Propane heaters
Pyramid and mushroom gas heaters are an option if you don't have an external electrical outlet. They use refillable propane cylinders and can heat approximately 215 square feet of space for 50 hours per cylinder. There are also many decorative propane heaters available, although their range and tank life varies by size. Gas heaters are more maintenance intensive than electric heaters as you will need to shut off tanks and check hoses for leaks after each tank change.
Wood heaters
Fireboxes and wood-burning stoves are the most common sources of heat that are powered by wood. They do not require an energy source, but they must be at least 10 feet away from any flammable structure. Open fire pits can also be hazardous in windy and dry conditions, making them susceptible to weather and climate restrictions. If this is your constant source of heat, it would be nice to have a spare one.
Heater safety
Be sure to follow all instructions on the packaging of your outdoor heater and always keep heat sources away from flammable items such as furniture and curtains. Stand heaters can tip over under the wrong circumstances, so keep this in mind when choosing where to place them. Always be aware of the risk of fire when using any external heat source.
Protection from rain and wind
Even if your porch or patio has a roof, rain can still blow and wind can quickly dissipate heat. A great way to prevent this is to use curtains or screens outside your structure. There are vinyl, fabric, and bamboo options that reduce wind in the colder months and add shade in the warmer months. For a more affordable option, you can even use shower curtains, which are often already water and mildew resistant.
Sheds and tents
A canopy or tent can be a good option if you don't have a covered veranda. They come in a variety of sizes, but generally require at least a significant amount of yard space. Keep in mind that most temporary structures will need to be anchored to the ground to keep them from being blown away by the wind, either with stakes driven into the grass or weights tied to the structure. (See Manufacturer Specifications on your product packaging.)
Lighting
As the days get shorter in the winter months, street lighting is essential. If you add a splash of light to the space, the porch will become more attractive. Some verandas have recessed sconces or spotlights, but you can add accent lighting to add a warm feel to your space. If you have external outlets, a string of LED party lights can significantly illuminate your space. If not, there are many solar, rechargeable and battery powered options.
Fabrics
Soft, comfy pillows and blankets are indispensable for outdoor activities during the winter months. Mildew resistant blankets are best for outdoors and should be stowed inside when not in use. If you already have outdoor pillows in need of an update, you might consider making new shower curtain fabric pillow covers – these are usually cheaper than upholstery and are already moisture and mildew resistant. You might also consider adding an outdoor rug to warm up the area.