How to Back up (and Restore) Data on Apple Watch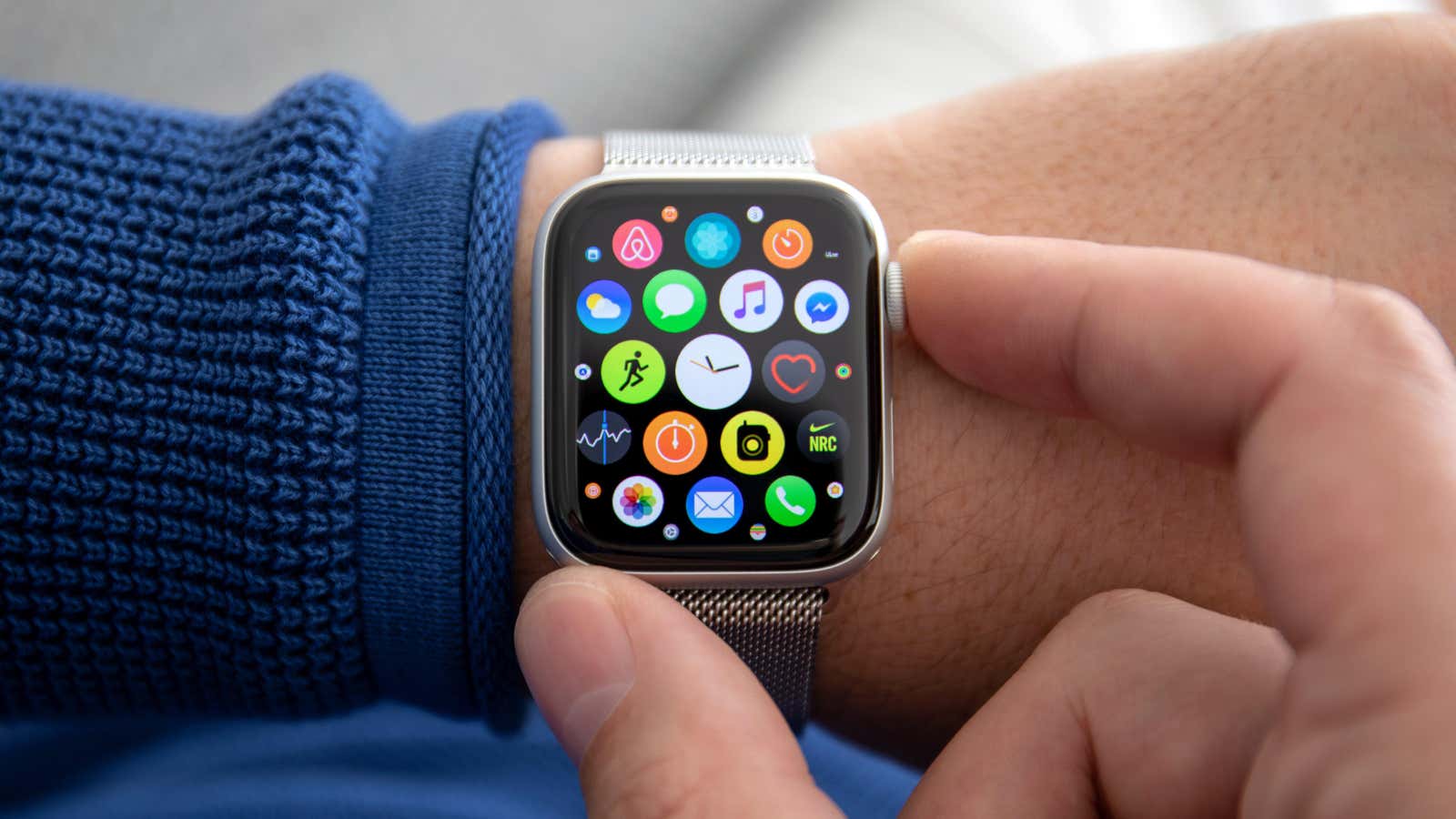 A seamless backup and restore process is one of the key benefits of the Apple ecosystem, which extends to the Apple Watch: if you upgrade from an old model to a new one, you can easily restore all of your watch faces. and data. But the process for backing up your Apple Watch is slightly different from other Apple devices.
How to back up Apple Watch data
As long as your iPhone and Apple Watch are close to each other, your data is automatically backed up and stored on your iPhone (a little harder to find, but we'll talk about that shortly). The next time you back up your iPhone to your computer or iCloud, your Apple Watch data will be automatically included in the backup.
If you want to ensure that the latest Apple Watch data is backed up to your iPhone, you can unpair the watch and phone. When you unpair the watch, all of its data is automatically copied to your iPhone.
Your Apple Watch backup includes all of your watch faces and the order in which you placed them, the app layout on the home screen, settings for all apps, options like imperial or metric, all your preferences (sound, notifications, dock settings stations, etc.), health and fitness data (including sleep settings), and a few other important settings. Basically, when you restore from an Apple Watch backup, your software and data will look exactly the same as on your old watch.
Some things aren't included in your Apple Watch backup, such as messages (unless you've turned on iCloud backup for the Messages app on your iPhone), the debit or credit cards you use for Apple Pay on your watch, your Apple Watch passcode. , and paired Bluetooth devices. For most people, these things will take about five minutes to get set up and shouldn't be too much of a concern.
Where are my Apple Watch backups?
Since the Apple Watch backup process is non-standard, finding these backups can be a little tricky. However, all Apple Watch backups are stored on your iPhone, so you can go to Settings> General> iPhone Storage> Clock . If you can't find "Clock" in the "iPhone Storage" section, click the blue magnifying glass icon in the upper right corner and search for " Clock" . Click " Watch" and you can see all your Apple Watch backups. You can swipe left on any of the backups to open the Delete button if you want to delete older backups.
How to restore an Apple Watch backup
To restore data from a backup to your new Apple Watch, you will need to select an option during the initial setup process. Bring Apple Watch close to iPhone, open the Watch app, and tap Start Pairing . Now follow the onscreen instructions until you are asked if you want to restore your data from the backup. Click " Restore from backup" , then select the correct backup and click " Continue" .
That's all you need to do. Your iPhone and Apple Watch will take care of the rest, and when the process is complete, you'll find that all of your data and settings have been migrated to your new watch.
However, there is an important footnote here that some users might need: sometimes you don't see the latest backup when you try to restore from an Apple Watch backup. This happens if your new Apple Watch is running an older version of watchOS than the previous one. We recently turned off the Apple Watch running watchOS 8 and upgraded to the new ones that came with watchOS 7.5.
In this case, just set up like a new Apple Watch first. Then open the Watch app on your iPhone, choose General> Software Update, and update your watch to the latest OS. Once that's done, turn off your watch, set it up again, and you'll find your last backup listed when you choose restore. Once the restore process is complete, you can enjoy your new Apple Watch with all the customizations you've made over the years.